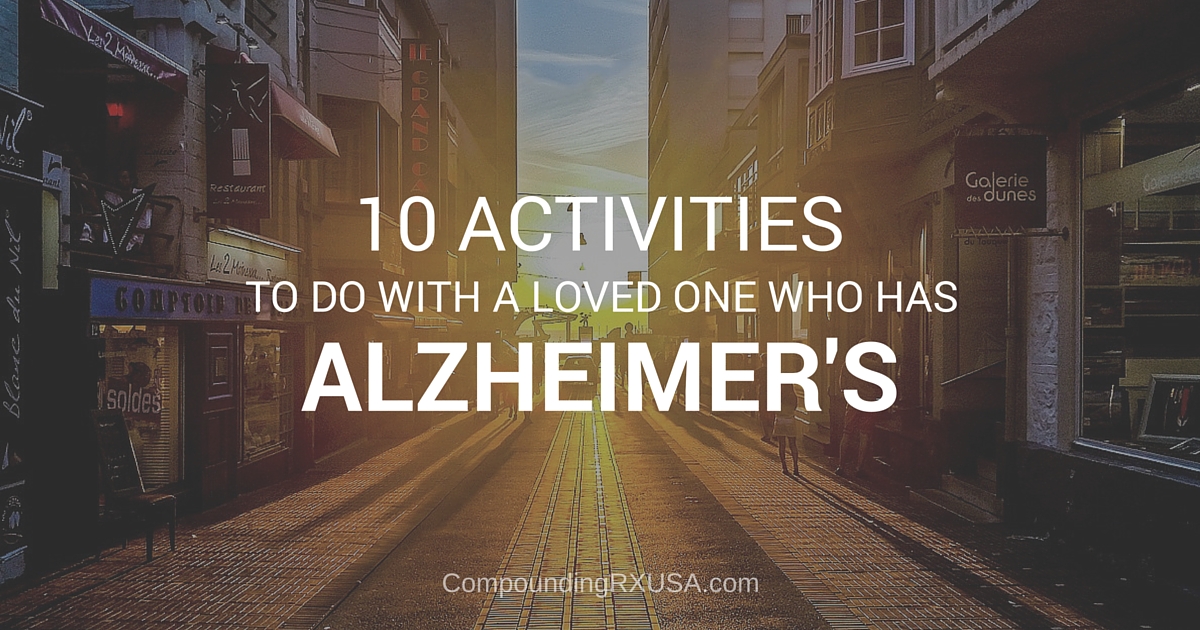 Alzheimer's can cause people to withdraw from their favorite people and activities. Even as this occurs, it's important to maintain your relationship with your loved one. Research shows that social interaction can reduce the effects of severe cognitive decline and improve one's quality of life.
10 Activities To Share With Your Loved One With Alzheimer's
Let's explore 10 activities that you can do with your loved one, even when Alzheimer's complicates things.
1. Listen To Music And Sing Songs
People with Alzheimer's disease respond well to music. When used at the right time and in the right manner, music can enhance the mood, coordinate motor movement and encourage positive interactions. Play music from your loved one's era and sing along. Thanks to music apps like Pandora and Spotify, you can listen to virtually anything these days.
2. Do Arts And Crafts
Arts and crafts are ideal for those with Alzheimer's because they facilitate fine motor skills and creativity. Painting, drawing and coloring are some of the easiest and most fun activities for seniors, especially with today's adult coloring books. But don't let that stop you from trying other things, such as knitting or pottery.
3. Organize Their Room
If your loved one used to enjoy organizing their home, they may still have that interest within them. A clean, organized space can help both you and your loved one feel more in control, so set aside time to streamline their room. Give your loved one specific tasks so as not to overwhelm them.
4. Work In The Garden
Gardening is beneficial for a couple of reasons. First, it gives your loved one something meaningful to do, and it provides them with pleasure when they see the fruits of their labor – literally! Your loved one can also enjoy time outdoors in the sun where they get Vitamin D. Finally, it's much easier to put together colorful plates with a garden full of produce!
5. Look At Books
Reading with your loved one is an excellent way to improve communication and literacy. Your loved one may enjoy children's books that have bright, colorful pictures and easy words. Other good picks include:
History books
Books your loved one used to read
Newspapers
Magazines
Photo albums
6. Put Together A Puzzle
Puzzles provide mental stimulation and a sense of accomplishment. They can even be a distraction from uncomfortable symptoms. Also, building a puzzle with your loved one allows you to spend time together without having to carry a conversation.
7. Watch Family Videos
Your loved one will take great comfort in watching family videos. Alzheimer's disease affects recent memories first, so your loved one may very well remember the past. Watching old movies is a wonderful way to strengthen your bond. Invite the grandkids to join, too!
8. Cook Or Bake Simple Recipes
Cooking or baking is another activity that stimulates the mind and improves fine motor coordination. Stick to basic recipes that won't frustrate your loved one. You might even have a family recipe that you can make together.
9. Take A Walk
As long as your loved one is supervised and physically capable of walking, there's no reason why you can't bring them outdoors. Let them smell the flowers and touch the trees. Point out wildlife or play a game of I Spy ("I spy something red").
10. Clean The House
Accomplish two things at once. Do chores around the house and involve your loved one. They can probably help with tasks such as sweeping, wiping down the kitchen table, folding laundry or watering the plants. This helps your loved one feel included, and it allows you to get your work done!
Forgetting Isn't Quitting!
Remember to always be flexible and patient with your loved one. They may recognize their limitations or they may not. Either way, they do not mean to frustrate you. Getting angry or annoyed will only make your loved one question their behavior and feel insecure.
Customized Hospice Medications: Free 2-Day Delivery
Compounding Pharmacy of America is here to make your life easier. We offer the convenience of customizable, specialty prescription hospice solutions that can include free two-day shipping. Whether for yourself or a loved one, having this option available takes some stress away. Call us today to learn more.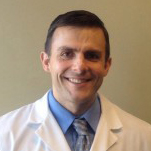 Chief Operating Officer, The Compounding Pharmacy of America
Matthew Poteet, Pharm.D. graduated with Honors from Lee University with a Bachelors of Science in Biological Science. After his undergraduate training, he completed the Doctor of Pharmacy program at Mercer University Southern School of Pharmacy, graduating in 2004. Dr. Poteet has spent much of his pharmacy career on staff at two of the most prestigious academic teaching hospitals in the Southeast; Emory University in Atlanta and Vanderbilt University Medical Center in Nashville. At these institutions he received extensive experience and training in sterile products compounding.
He returned home to East Tennessee in 2010, where he has held the position of Pharmacy Director at two sterile products pharmacies in Knoxville. Matthew lives in Knoxville with his wife, Chris. Dr. Poteet is Tennessee's first Board Certified Anti-Aging Pharmacist by the American Academy of Anti-Aging Medicine.