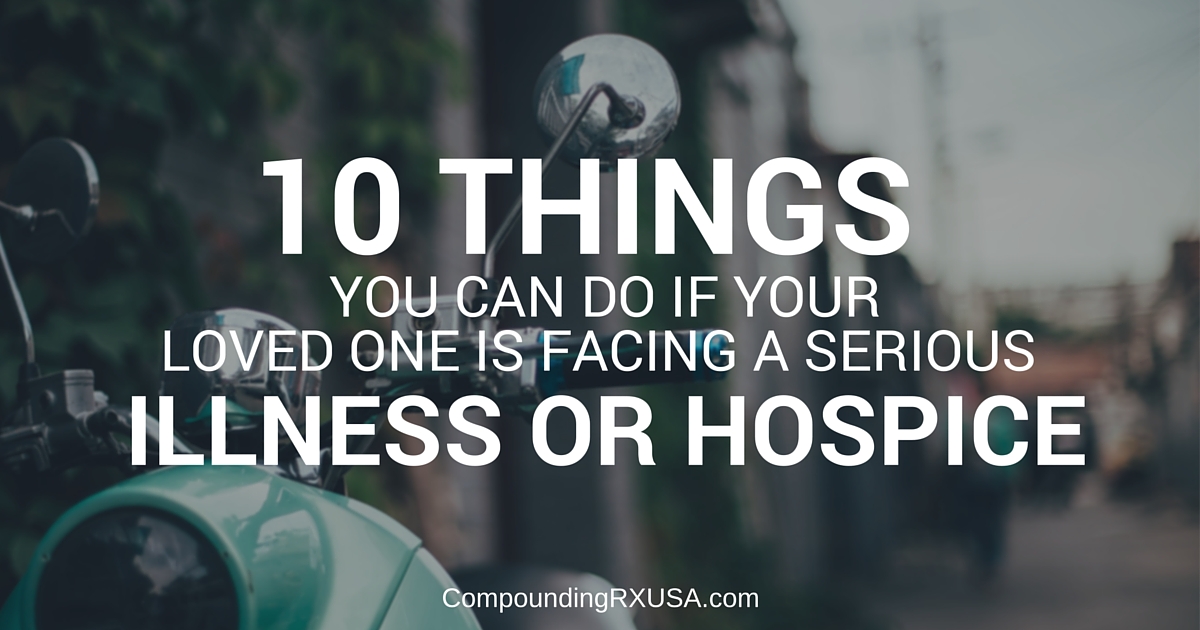 If your loved one is facing a serious illness, or a doctor has recently recommended hospice care, you may not know what to do. It's important to be there for your friend or family member, but you may be uncertain as to how to help.
10 Things You Can Do For Your Loved One
Below are ten practical tips on what you can do to help someone who is dealing with a serious condition. We are all here for a purpose, and this may be your time to make a difference
1. Be Available
It's not easy to see your loved one in poor health, but now is not the time to leave their side. Be the friend you've always been. Right now, your loved one can use a bit of normalcy in their life, so try to do some of the same things you always did. Bring over a movie and popcorn, listen to music, or look through old photos.
2. Bring Dinner
Your loved one could use a good meal right now, so bring over their favorite dish. Pack it in disposable containers so that they don't have to worry about washing dishes or returning anything to you. If you're not one to cook, order takeout or have a pizza delivered to their door.
3. Help With The Kids
When a young parent is ill, it takes a toll on their entire family. Help out with the kids when you can. Invite them to the water park or zoo so that they can get away from the illness and have some positive memories to look back on. Offer to take the kids to and from school or watch them during doctor's appointments.
4. Share in the Emotions
When friends and family deal with sickness, they feel a need to be strong. They are well intended; they don't want to scare or hurt their loved one. But it's OK to share in the emotions your loved one is feeling. Cry with them. Laugh with them. Be scared with them. We will all experience pain or sickness at some point, so remind your loved one that they are not alone. Ignoring or downplaying their feelings will only isolate them.
5. Take Them Out
What types of things does your loved one like to do? Is there a favorite restaurant or landmark or museum they like to visit? As long as you understand and respect their limitations, you can take your loved one out on a pleasurable trip. Not only does this get them out of the house and away from their illness, but also it creates new memories.
6. Celebrate Holidays
The holidays get busy, but don't let that take you away from being a friend. Decorate your loved one's hospital room or bedroom. It gets boring looking at the same stuff every day, and your loved one will appreciate the new decor. Plus, it helps them feel connected to what's going on in the outside world.
7. Stay Positive
Some people are afraid that if they act positive, their loved one will think that they're not taking their illness seriously. But your friend could really use some positive energy right now. Arrive with a smile on your face. A positive attitude is contagious.
8. Recommend Support Groups
Sickness can be isolating. Do some research and look for support groups in your area that your loved one can attend. Offer to take them or go with them. It's important for your loved one to know that they are not alone.
9.Silence Can Be Golden
It's important to keep the lines of communication open. Let your loved one know that you're happy to talk and listen when they need it. But remember that it's also fine to sit and watch TV or read a book. Just being there is enough to let your loved one know they matter.
10. Include Them In Decisions
Your loved one has been robbed of many things, so let them have a say when they can. Whether it's planning for long-term care, making adjustments to the will or deciding how things are divided up, allow your loved one to be part of the decision making process.
Additional Options Are Available
It's never easy to watch someone you care about go through an illness. Just as it's important to let them know that they are not alone, you should know that you are not alone. Attend a support group, educate yourself on your loved one's condition and make getting medications for your loved one easy and affordable. Compounding Pharmacy of America has a wide range of pharmaceutical solutions that even pharmacies can't always provide. Call us today to learn more.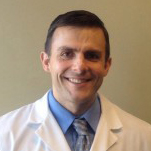 Chief Operating Officer, The Compounding Pharmacy of America
Matthew Poteet, Pharm.D. graduated with Honors from Lee University with a Bachelors of Science in Biological Science. After his undergraduate training, he completed the Doctor of Pharmacy program at Mercer University Southern School of Pharmacy, graduating in 2004. Dr. Poteet has spent much of his pharmacy career on staff at two of the most prestigious academic teaching hospitals in the Southeast; Emory University in Atlanta and Vanderbilt University Medical Center in Nashville. At these institutions he received extensive experience and training in sterile products compounding.
He returned home to East Tennessee in 2010, where he has held the position of Pharmacy Director at two sterile products pharmacies in Knoxville. Matthew lives in Knoxville with his wife, Chris. Dr. Poteet is Tennessee's first Board Certified Anti-Aging Pharmacist by the American Academy of Anti-Aging Medicine.