To get ready for National Healthy Skin Month in America this November, the Compounding Pharmacy of America wants our patients to know how compounding can help in keeping skin healthy and young.
With proper daily care and the right techniques and applications, you can slow the signs of aging, reduce dry skin, provide sun protection and treat skin conditions with ease and greater comfort.
Tips for Keeping Skin Healthy and Young
Skin care products can provide relief and rejuvenation to damaged or distressed skin; however, healthy skin starts with the right daily routine. There are a few simple steps you can take to improve overall skin health, naturally.
Hydration and proper nutrition are two of the most important things to consider. Dehydration can cause skin to crack and loosen. When your body does not retain enough water, bodily function is compromised.
Eating foods rich in antioxidants like blueberries, spinach and dark chocolate helps reduce the damage of aging and inflammation in the body, two major causes of skin issues.
Environmental Issues
Your environment also plays a role in the health of your skin. Try to limit your sun exposure, especially if you are not wearing sunblock or sunscreen. Even when sun exposure does not cause sunburn, it still fatigues the body and damages the skin.
When cleaning your home, avoid chemicals that are abrasive. When you encounter these chemicals, you absorb them through your skin, which can damage it or cause problems over time. Even if you make these changes and take better care of your skin, you may still need to use other products to maintain your skin's health and appearance.
Finding the Right Skin Products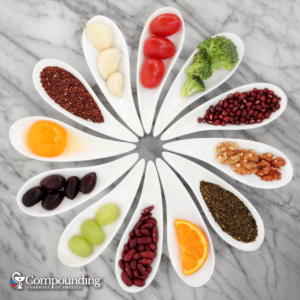 Inevitably, you will need moisturizers, skin creams, cosmeceuticals or other products to maintain your skin's appearance and keep it healthy. Depending on your age, medical concerns, location, and issues with your skin, options are available.
Skin care products can fill in the gaps and provide relief, but it's important to realize that not all skin care products will react the same way to your body.
Some may contain chemicals that are harmful to you, while others may be effective for some but not for you. That's why dermatology pharmacists recommend finding a skin care solution that is individually tailored to your needs.
Anti-Aging and Anti-Wrinkle Products
Many skin care products claim to be "anti-aging," but it's important to use products that contain ingredients proven to be effective in fighting the signs of aging to achieve results. If you're looking for an anti-aging or anti-wrinkle cream, you need to find one that addresses your complexion as well as your medical issues.
An existing skin issue can render a normally reliable cream ineffective, so seek professional input before purchasing any anti-aging creams.
Dry Skin Care Products
Some dry skin care products include chemical compounds that can worsen dry skin issues for some. Don't take advice from product advertisers. Instead, look for dry skin treatment products that use effective ingredients.
Speak with a dermatologist to determine which particular considerations you must account for for your skin's condition. No two people are alike, so an off-the-shelf solution will only work for some people. You may require a custom solution.
Sun Protection Products
Knowing the ingredients in the products you use is important for sun protection creams as well. Commercially available sunblock and sunscreen may work for some people while causing issues in others. It's crucial that you take the time to investigate the ingredients in these products. For example, sunscreen made with zinc or titanium oxide generally provides more reliable UV ray protection.
Seek a Personalized Solution
It's important to know what you put on your skin. Talk to your dermatologist about your personal skin needs for sunblock, anti-wrinkle creams, cosmeceuticals and other skin care products. Then, consider a custom compounded skin care solution.
Our compounding pharmacists can even add antioxidants, moisturizers and other helpful additives for your unique needs in keeping your skin healthy and young.
What Does Your Skin Say About You?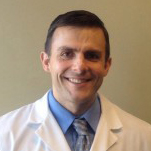 Chief Operating Officer, The Compounding Pharmacy of America
Matthew Poteet, Pharm.D. graduated with Honors from Lee University with a Bachelors of Science in Biological Science. After his undergraduate training, he completed the Doctor of Pharmacy program at Mercer University Southern School of Pharmacy, graduating in 2004. Dr. Poteet has spent much of his pharmacy career on staff at two of the most prestigious academic teaching hospitals in the Southeast; Emory University in Atlanta and Vanderbilt University Medical Center in Nashville. At these institutions he received extensive experience and training in sterile products compounding.
He returned home to East Tennessee in 2010, where he has held the position of Pharmacy Director at two sterile products pharmacies in Knoxville. Matthew lives in Knoxville with his wife, Chris. Dr. Poteet is Tennessee's first Board Certified Anti-Aging Pharmacist by the American Academy of Anti-Aging Medicine.