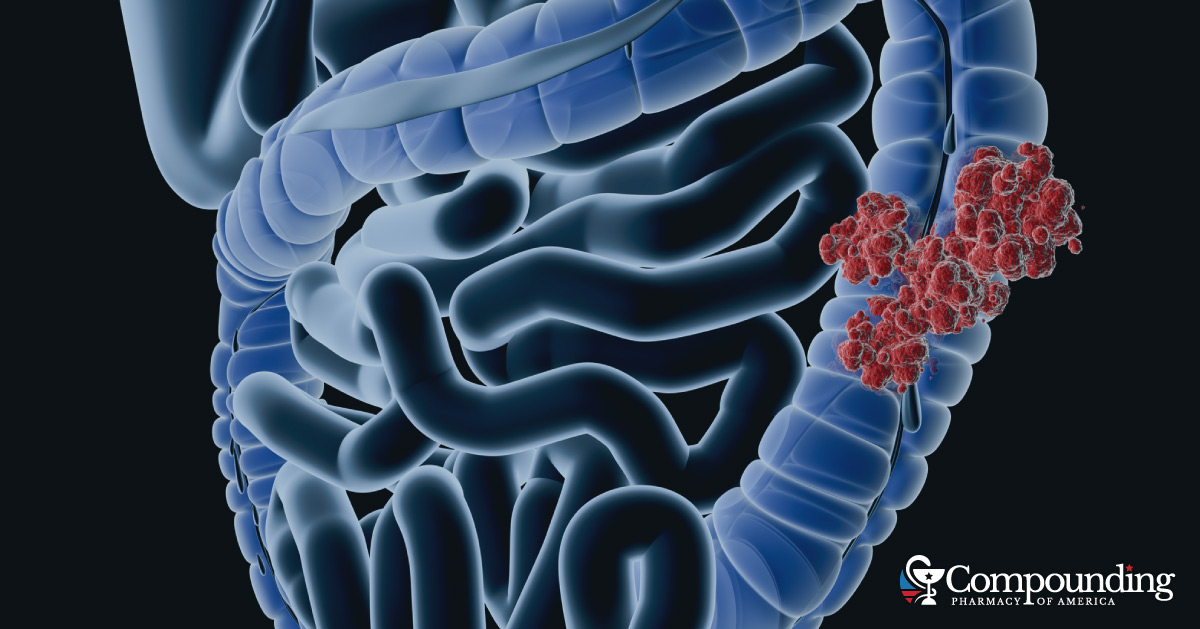 Colorectal cancer, or cancer of the large intestine (colon) and rectum, is the second-leading cause of cancer deaths in the United States. The rising prevalence of colorectal cancer leads to a few important questions. Who is most at risk for colorectal cancer? How do you know if you are at risk? Can you do anything to prevent colorectal cancer?
What Is a Risk Factor?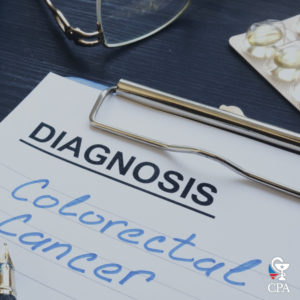 First, it is important to discuss what a risk factor is. A risk factor is any one thing that affects or increases your chances of contracting a disease, illness, or condition. There are numerous risk factors for most conditions, and having any one of them does not necessarily mean you will contract that disease. However, it does increase your risk for contracting the disease; in fact, having numerous risk factors further increases the likelihood you may contract the disease.
Fortunately, some risk factors are things you can address and change to decrease your risk. Others you cannot change, such as genetic factors. Finding out you have risk factors for a condition certainly does not mean you will contract that condition – and some people that contract a condition have no risk factors at all – but knowing your risk factors can help you address those that you can change.
What Colorectal Cancer Risk Factors Can You Change?
As mentioned, you can address certain risk factors to decrease your risk of contracting colorectal cancer. Pay attention to whether you have these risk factors:
Being overweight or obese. If you are overweight or obese, you are at a higher risk of developing colorectal cancer. In particular, there is a connection between a larger amount of belly fat, the corresponding larger waistline, and colorectal cancer. This connection is stronger in men than it is in women.
Being physically inactive. An increased risk of colorectal cancer is also linked to low levels of physical activity. Although inactivity often goes hand in hand with being overweight, some relatively thin people are inactive. Aim for at least 30 minutes of moderate physical activity per day.
Eating a poor diet. A diet high in certain types of foods can increase your risk of colorectal cancer. In particular, consumption of a great deal of red meats and processed meats – beef, pork, lamb, sausages, bacon, and deli meats – is a risk factor for colorectal cancer. Avoid this risk factor by eating lean proteins instead, such as chicken, fish, and turkey.
Carcinogenic food preparation. Cooking meats at high temperatures, such as frying, broiling or grilling, may increase your risk for colorectal cancer. Grilling or charring meats produces carcinogenic chemicals that also may increase your risk. Reduce the frequency at which you use these methods, and avoid charring your meats.
Consuming alcohol. Doctors have connected alcohol consumption, especially moderate to heavy alcohol consumption, to increased risk of colorectal cancer, in addition to many other health risks, especially in men. Both men and women should avoid alcohol use, or limit use to no more than two drinks per day for men, and one per day for women.
Smoking. It is a well-known fact that smoking is a risk factor for lung, throat and mouth cancers. However, it's also a risk factor for many other cancers, including colorectal cancer. Quitting smoking is one of the best ways to eliminate a colorectal cancer risk factor.
What Are Colorectal Cancer Risk Factors You Cannot Change?
Unfortunately, not all risk factors are things you can address and change on your own. However, awareness of these risk factors is important:
Increased Age
Both men and women experience gradually increasing colorectal cancer risks as they age. People older than 50 are at the highest risk, though younger adults are not immune. After 50, colorectal cancer screenings are much more common and insurance usually covers them.
Race and Ethnicity
Scientists aren't sure why, but it appears certain groups are more susceptible to cancer. African -Americans have a higher rate of colorectal cancer than any other race, as well as the highest mortality rate resulting from colorectal cancer. Ethnic Ashkenazi Jews have the highest rate of colorectal cancer in the world.
Personal History of Polyps or Colorectal Cancer
If you currently have or have a history of colorectal polyps, you have an increased risk of developing colorectal cancer. This is also true if you have previously had colorectal cancer itself, even if you had the cancer removed or are in remission – your risk of developing colorectal cancer in another part of the colon or rectum remains higher.
Family History of Polyps or Colorectal Cancer
If you have a family member – particularly, a close family member such as a parent or sibling – with a history of either polyps or colorectal cancer, you are at a higher risk of developing colorectal cancer yourself. Risk is especially high if that family member developed cancer before the age of 45.
Certain Genetic Predispositions
Certain genetic factors, mostly for polyp development, can increase your risk of colorectal cancer. These include Lynch syndrome, familial adenomatous polyposis, Peutz-Jeghers syndrome, and MYH-associated polyposis. Identifying these syndromes is important to begin early cancer screenings.
Having Type II Diabetes or Inflammatory Bowel Disease
Although other factors, such as being overweight or physically inactive, also lead to diabetes and present risk factors, diabetic patients are at an increased risk of developing colorectal cancers and don't respond as well to treatments. In addition, IBD such as Crohn's or ulcerative colitis can increase your risk.
If you have one or more of these risk factors, consider it a reason to begin paying attention to your colorectal health. Remain vigilant in protecting your overall health and screening for colorectal cancer, and do what you can to eliminate the risk factors you can change.
Healthy Living Helps Decrease Risk Factors of Cancer
An ounce of prevention is worth a pound of cure. In addition to following the above-mentioned guidelines on how to help minimize your risk for colorectal and other cancers, consider opting for customized health treatment programs that cater to your specific needs. This includes your prescription medication regimen.
Compounding Pharmacy of America provides a more individualized approach to medications and can offer easier delivery systems that are gentler on the palate and digestive tract.
Ask Us How Compounding Medications Can Improve Your Health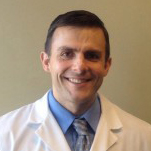 Chief Operating Officer, The Compounding Pharmacy of America
Matthew Poteet, Pharm.D. graduated with Honors from Lee University with a Bachelors of Science in Biological Science. After his undergraduate training, he completed the Doctor of Pharmacy program at Mercer University Southern School of Pharmacy, graduating in 2004. Dr. Poteet has spent much of his pharmacy career on staff at two of the most prestigious academic teaching hospitals in the Southeast; Emory University in Atlanta and Vanderbilt University Medical Center in Nashville. At these institutions he received extensive experience and training in sterile products compounding.
He returned home to East Tennessee in 2010, where he has held the position of Pharmacy Director at two sterile products pharmacies in Knoxville. Matthew lives in Knoxville with his wife, Chris. Dr. Poteet is Tennessee's first Board Certified Anti-Aging Pharmacist by the American Academy of Anti-Aging Medicine.