Winter is one the horizon and with it comes dry air. Dry air can cause issues with painful, cracking, dry skin. You may have tried over the counter lotions and creams that promise to moisturize your skin only to find that they are not as effective as you had hoped or they cause irritation.
Custom Compounded Dermatology Needs
If you are like many people searching for a safe and effective treatment for your dry winter skin, We here at The Compounding Pharmacy of American can help you with your custom dermatology needs!
Customized Formulations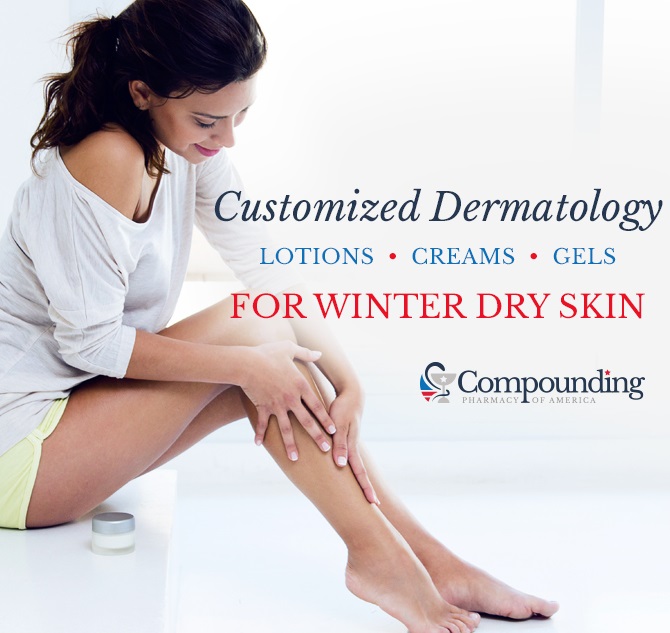 We realize that even the best medication will not work if not used properly. For this reason, we focus on creating your prescribed medication in a way that will be easiest for you to use.
When treating dry winter skin, it is important that your medication be able to stay in place throughout your daily activities. This may include heavier emulsifying creams that will not easily wash off during the day. When having your dermatological prescription filled by our pharmacy, you will be able to choose the format your medication is delivered in.
Made Just For You – Different Ingredients, Different Strengths
Many people, who suffer from dry skin during the winter, may have skin allergies to certain ingredients. If this is the case, you should always have your skin treatment prescriptions filled by a compounding pharmacy. We can create an effective topical solution while avoiding chemicals that may further irritate your skin.
While over the counter and standard prescription creams, gels and lotions are available in one or two strengths, these strengths may not be right for everyone. For example, children who suffer from severely dry skin in the winter are not often able to use traditional dermatology treatments. Our compounding pharmacy can design the creams using the perfect strength for patients such as children without harmful side effects.
Don't suffer from painful dry winter skin while using typical treatments that are not working. Ask your doctor about prescribing a compounded topical lotion, cream or gel to fit your specific needs and then give us a call! By creating a cream with your desired and needed specifications, you can get the relief you need quickly!
Call Us Now For More Information – We Are Here To Help!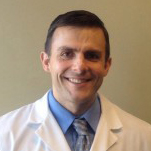 Chief Operating Officer, The Compounding Pharmacy of America
Matthew Poteet, Pharm.D. graduated with Honors from Lee University with a Bachelors of Science in Biological Science. After his undergraduate training, he completed the Doctor of Pharmacy program at Mercer University Southern School of Pharmacy, graduating in 2004. Dr. Poteet has spent much of his pharmacy career on staff at two of the most prestigious academic teaching hospitals in the Southeast; Emory University in Atlanta and Vanderbilt University Medical Center in Nashville. At these institutions he received extensive experience and training in sterile products compounding.
He returned home to East Tennessee in 2010, where he has held the position of Pharmacy Director at two sterile products pharmacies in Knoxville. Matthew lives in Knoxville with his wife, Chris. Dr. Poteet is Tennessee's first Board Certified Anti-Aging Pharmacist by the American Academy of Anti-Aging Medicine.