Compounding Prescription Services for Georgia Residents
The Compounding Pharmacy of America is proud to offer compounding services to Georgia residents. If you are looking for a Georgia online pharmacy, The Compounding Pharmacy of America delivers prescription orders to customers in the state with an easy and reliable alternative to traditional pharmacies.
Patients who come to The Compounding Pharmacy of America don't need to worry about repeated trips to a local drug store. We carefully formulate our customers' prescriptions and deliver them straight to their front doors.
Our customers have access to our pharmacists whenever needed to answer questions about their prescriptions, make changes to future orders, alter existing prescriptions or seek advice for lifestyle and dietary recommendations to enhance the effectiveness of their prescriptions.
What Is Compounding for Prescriptions?
A typical Georgia pharmacy in Atlanta, Valdosta, Macon or elsewhere in the state will only supply prescription medication in the doses and forms supplied by drug manufacturers. This leaves very little room for patients to customize their medications.
Georgia pharmacists may provide stellar customer service and answer all of their patients' questions, but they cannot match the degree of individualized care and attention that goes into every order at The Compounding Pharmacy of America.
Individualized Attention
Some prescriptions may cause patient discomfort in their standard forms. Additives and even some coatings can pose serious problems for some patients. But at The Compounding Pharmacy of America, we take these concerns into account.
Instead of typical pills, our customers' medication can come in liquid form, dissolvable tablets or we can even blend multiple medications into a single daily pill. Some prescription medications from a typical drug store may include additives or nonessential ingredients that can cause patient discomfort.
For example, many drugs contain gluten in their standard form, so patients with gluten sensitivity or Celiac disease may not be able to take them. We can provide safe and effective alternatives in these cases.
When you contact The Compounding Pharmacy in Georgia, our pharmacists will answer all of your questions concerning your medication. This goes well beyond dosing instructions and safety warnings. We can also let you know about potentially dangerous interactions with other prescriptions or over-the-counter medications, as well as dietary complications and other risks associated with your prescriptions.
You also won't need to worry about driving to a pharmacy that's out of the way. Whether you live in Augusta, Columbus, Savannah or Rome, we can deliver the medications you need directly to you. From Athens to Albany, The Compounding Pharmacy of America is open for business and ready to help Georgia patients.
A Wide Selection of Medication
The Compounding Pharmacy of America carries all of the most common brand name drugs, as well as generic alternatives for cheaper prescriptions. We also carry a huge selection of different drug types, including:
Dental medication
Pediatric medicine
Urology drugs
Topical pain medications
Veterinary prescriptions for pets
While patients may not have much choice when it comes to dosage size and delivery method at a typical pharmacy, we provide extensive customization and can alter dosage strength, remove nonessential ingredients and additives, or simply change a medication to another form.
At The Compounding Pharmacy of America, we can sometimes even create medications from scratch. If a medication is no longer available in the required form, our pharmacists might be able to concoct a batch just for you. We can provide formulations that a standard pharmacy cannot, even for medications that are no longer on the market.
Transparent Billing and Fee Structure
We never fill a prescription without the customer's approval.
Currently, we only ship to a few states, including Georgia, but we are working hard to make our compounding services available to patients in every state.
See What We Can Do for Georgia Pharmacy Patients
Now that Georgia residents can order from the Compounding Pharmacy of America, it is a great time for patients to consult their doctors about compounded medication. If a compounded solution could work for you, reach out to The Compounding Pharmacy of America to start your order today. We'll review your doctor's prescription and specific directions to find the formulation that works best for you.
Our pharmacists are available any time to answer your questions or address any concerns you may have about our compounded medications.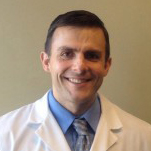 Chief Operating Officer, The Compounding Pharmacy of America
Matthew Poteet, Pharm.D. graduated with Honors from Lee University with a Bachelors of Science in Biological Science. After his undergraduate training, he completed the Doctor of Pharmacy program at Mercer University Southern School of Pharmacy, graduating in 2004. Dr. Poteet has spent much of his pharmacy career on staff at two of the most prestigious academic teaching hospitals in the Southeast; Emory University in Atlanta and Vanderbilt University Medical Center in Nashville. At these institutions he received extensive experience and training in sterile products compounding.
He returned home to East Tennessee in 2010, where he has held the position of Pharmacy Director at two sterile products pharmacies in Knoxville. Matthew lives in Knoxville with his wife, Chris. Dr. Poteet is Tennessee's first Board Certified Anti-Aging Pharmacist by the American Academy of Anti-Aging Medicine.