Your gastrointestinal tract is one of the most important systems in your body. While your heart, lungs, and brain are responsible for keeping all bodily functions working properly, a problem with your intestinal tract can cause issues throughout the rest of your body.
When you eat or drink, your GI tract is responsible for breaking down food and absorbing the nutrients required for energy and immune function. When this major organ system begins to fail, the condition is known as gut dysbiosis or leaky gut syndrome.
Knowing the causes, symptoms, and treatment options are very important to regaining proper gut function.
What Causes Gut Dysbiosis?
One of the most common causes of gut dysbiosis (leaky gut syndrome) is damage to the intestinal wall.
This lining is responsible for keeping toxins and bacteria out of the body while absorbing necessary nutrients.
This is caused by a number of factors including pesticides sprayed on food, prolonged use of antibiotics, birth control, hormone supplements, steroids, and diets high in sugar.
All of these things work against the natural balance in your gut and can cause the lining of your intestines to become damaged.
 Symptoms Of Leaky Gut Syndrome
The symptoms of gut dysbiosis don't always affect your gut at all. Remember, your gut is responsible for keeping all of your organ systems properly functioning.
When this system becomes damaged, you may notice overall health concerns, such as:
asthma
celiac disease
allergies
eczema
chronic fatigue syndrome
poor memory
poor libido
food allergies and sensitivities
All of these and more can be attributed to leaky gut syndrome.
Prevention Of Leaky Gut Syndrome
The first thing you can do to protect your health is work to prevent leaky gut syndrome from happening to you. There are a few steps you should take to protect your gastrointestinal health, such as:
avoid excessive sugars in your diet
replace good bacteria when antibiotics are necessary
control stress levels
avoid alcohol
Treatment For Leaky Gut Syndrome
If you feel that your health conditions may be caused by gut dysbiosis, there are few things you can do to reverse the harmful effects.
The first step is to add healthy bacteria back into your diet. Many people believe that all bacteria are bad and that it should be avoided at all costs. This is not the case. Always check with your doctor first, but generally, patients suffering from leaky gut syndrome should be sure to take a daily supplement of probiotics. These supplements contain thousands of live active cultures of healthy bacteria that will work to rebuild the balance in your gut.
You must next kill the excess yeast that is running rampant in your body. This can be done by taking anti-yeast supplements. Because each person is different, our compounding pharmacy can create the perfect mixture for you.
The final step to treating leaky gut syndrome is to change your diet. Remove excess fats and sugars while adding natural probiotics, including low-sugar yogurt and fiber to your daily diet. If you treat your condition without changing your diet, you will find yourself dealing with the condition over and over again.
Talk To Your Doctor
Remember, always speak with your physician before making any medical or supplement changes. Talk to your doctor about The Compounding Pharmacy of America creating a specialized compound for you!
Contact Us Now To Learn More About How Our Customized Compounding Medications Can Help You And Your Specific Health Needs, Including Leaky Gut Syndrome!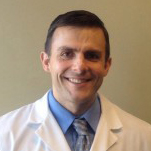 Chief Operating Officer, The Compounding Pharmacy of America
Matthew Poteet, Pharm.D. graduated with Honors from Lee University with a Bachelors of Science in Biological Science. After his undergraduate training, he completed the Doctor of Pharmacy program at Mercer University Southern School of Pharmacy, graduating in 2004. Dr. Poteet has spent much of his pharmacy career on staff at two of the most prestigious academic teaching hospitals in the Southeast; Emory University in Atlanta and Vanderbilt University Medical Center in Nashville. At these institutions he received extensive experience and training in sterile products compounding.
He returned home to East Tennessee in 2010, where he has held the position of Pharmacy Director at two sterile products pharmacies in Knoxville. Matthew lives in Knoxville with his wife, Chris. Dr. Poteet is Tennessee's first Board Certified Anti-Aging Pharmacist by the American Academy of Anti-Aging Medicine.