With this Compounding Spotlight, we are focusing on Veterinary Compounding and the benefits.
Pets are members of the family and when they need to take medicine, it can be stressful for everyone – including the pets themselves! Sometimes, the issue is that the pet doesn't like the flavor of the medicine. The issue could also be that the right dosage may not be readily available for the size of your animal.
Anyone who has ever tried to give a cat a pill can readily attest that the experience is not pleasant for either party.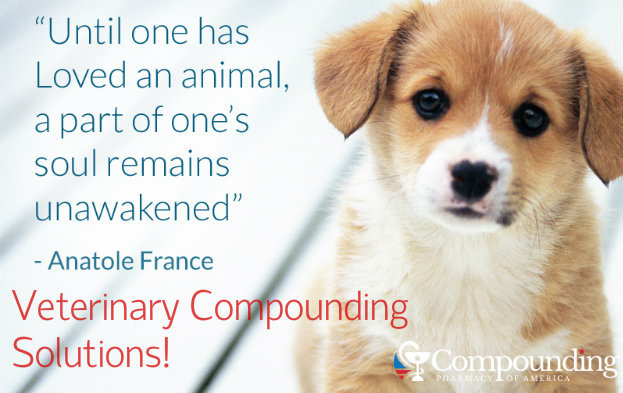 Veterinary Compounding Medicine
When specialized medicines are needed for your pets, our veterinary compounding pharmacy can prepare your pet's medications in a manner which is easier for your pet to take.
Compounding Flavors For Pets
Like their owners, pets can have preferences about their medications. Our pet compounding pharmacy can prepare medications with tastes they love, including:
Chicken, beef or "dog-safe" chocolate for dogs
Tuna for cats
Banana and fruit flavors for birds
If your furry companion simply can't take their medicine by mouth, there are other solutions available. We can prepare it in a transdermal (topical) form where your pet doesn't even have to swallow it at all to get the benefit of the medicine!
Transdermal Veterinary Medicines
This option allows pet owners to administer medication to their pets in a non-invasive manner. A measured amount is given in a gel format (usually about half the size of a pea) to a hairless area usually inside the tip of the ear. This transdermal gel allows the medication to be absorbed directly through the skin, making for a much less frustrating experience for both of you.
Another benefit of topical medicines is that they don't have to travel through the body and organs, allowing at times for a better absorption rate and being easier on the body's organs.
Custom Veterinary Dosage Preparation
Pets come in different sizes and weights, and standard pet medications may not be appropriate for your companion animal, especially if you have a dog. Our compounding pharmacists can create a custom preparation that will contain the appropriate dosage for your pet, eliminating the necessity of having to give several tablets to a large dog, for example.
Special Requests For Veterinary Medications
Our compounding pharmacists can also prepare medications for your pet which are not typically available from drug companies or make one that is not generally available in a veterinary formula. At Compounding Pharmacy of America, we have the necessary skills and experience to provide you with custom veterinary medicines and dosages based on your pet's needs, as directed by your veterinarian.
How Can I Know If My Pet Can Benefit From Veterinary Compounding? – Find Out Now!
Contact Us For More Information About How Our Compounding Veterinary Services Can Help You & Your Pets!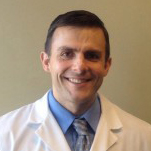 Chief Operating Officer, The Compounding Pharmacy of America
Matthew Poteet, Pharm.D. graduated with Honors from Lee University with a Bachelors of Science in Biological Science. After his undergraduate training, he completed the Doctor of Pharmacy program at Mercer University Southern School of Pharmacy, graduating in 2004. Dr. Poteet has spent much of his pharmacy career on staff at two of the most prestigious academic teaching hospitals in the Southeast; Emory University in Atlanta and Vanderbilt University Medical Center in Nashville. At these institutions he received extensive experience and training in sterile products compounding.
He returned home to East Tennessee in 2010, where he has held the position of Pharmacy Director at two sterile products pharmacies in Knoxville. Matthew lives in Knoxville with his wife, Chris. Dr. Poteet is Tennessee's first Board Certified Anti-Aging Pharmacist by the American Academy of Anti-Aging Medicine.