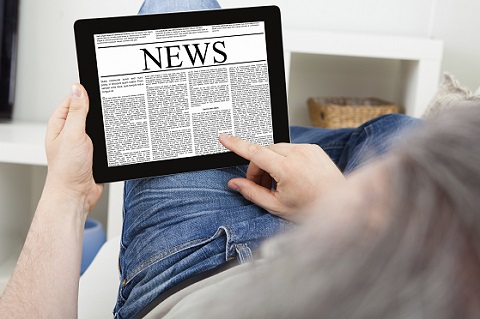 The Food and Drug Administration (FDA) recently announced their approval on a new COPD drug, Stiolto™ Respimat® (tiotropium bromide and olodaterol) Inhalation Spray. This new drug is a once-daily, long-term maintenance treatment for airflow obstruction in patients living with chronic obstructive pulmonary disease (COPD), including people living with chronic bronchitis and/or emphysema.
For patients who are taking other prescription drugs, our medication compounding pharmacy can offer alternate delivery methods and formulations for these prescription drugs.
What Is COPD?
COPD is a progressive disease that makes it increasingly difficult for a patient to breathe. It causes coughing that produces mucus, shortness of breath, chest tightness and wheezing.
The leading cause of COPD is cigarette smoking. Most people who have this disorder are either current or former smokers. It may also be caused by long-term exposure to lung irritants, including dust, chemical fumes and air pollution.
COPD includes two health conditions: emphysema and chronic bronchitis. In a person with emphysema, the alveoli (small sacs) responsible for promoting oxygen exchange between the air and the bloodstream become damaged, leading to shortness of breath.
For a person with chronic bronchitis, the lining of the airways is irritated and inflamed, causing thickening. Mucus forms in the airways, causing breathing difficulties.
Early Maintenance Treatment Improves Lung Function
Danny McBryan, MD, the vice president of Clinical Development & Medical Affairs, Respiratory, at Boehringer Ingelheim Pharmaceuticals, Inc., stated that a review of landmark studies indicated that loss of lung function accelerates more quickly during the early stages of the disease. He noted that no treatment slows down the rate of decline, but pointed out that maintenance treatment with Stiolto™ Respimat® that is started when a patient is diagnosed "will improve lung function."
Medication Compounding For Alternate Delivery Methods
Compounding medications allows health care providers and pharmacists to meet the special needs of their patients. When a patient has difficulty with commercially available medication, our compounding pharmacists can custom-prepare prescriptions in several alternative delivery methods, such as:
Capsules
Liquids
Topical preparations
Eye drops
Nasal sprays
Lollipops or gummies
Sterile injections
COPD patients who are taking other prescription drugs to treat this or other medical concerns can benefit from these custom preparations. At Compounding Pharmacy of America, we can offer your medication on a customized, convenient and economical manner.
Call Us Now To Learn How Our Customized Compound Medications
Can Help You Or A Loved One!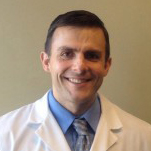 Chief Operating Officer, The Compounding Pharmacy of America
Matthew Poteet, Pharm.D. graduated with Honors from Lee University with a Bachelors of Science in Biological Science. After his undergraduate training, he completed the Doctor of Pharmacy program at Mercer University Southern School of Pharmacy, graduating in 2004. Dr. Poteet has spent much of his pharmacy career on staff at two of the most prestigious academic teaching hospitals in the Southeast; Emory University in Atlanta and Vanderbilt University Medical Center in Nashville. At these institutions he received extensive experience and training in sterile products compounding.
He returned home to East Tennessee in 2010, where he has held the position of Pharmacy Director at two sterile products pharmacies in Knoxville. Matthew lives in Knoxville with his wife, Chris. Dr. Poteet is Tennessee's first Board Certified Anti-Aging Pharmacist by the American Academy of Anti-Aging Medicine.