Compounding is a practice whereby a licensed physician, pharmacist, or, in regard to an outsourcing facility, an individual under the supervision of a licensed pharmacist, alters, mixes, or combines drug ingredients to create a medication designed in accordance to the needs of a patient.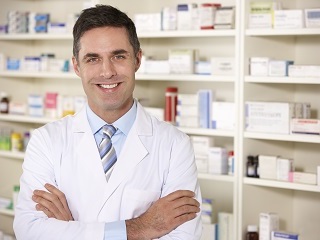 Compounding ranges in complexity, from the preparation of a multicomponent parenteral nutrition solution to the simple addition of a liquid to a manufactured powder.
The difference between general compounding and manufactured products typically lies in the pharmacist-patient-practitioner relationship, various conditions of sale, and the creation of a relatively small quantity of the substance.
Who Is Involved In General Compounding?
According to the FDA (Food & Drug Administration), licensed pharmacists and licensed medical doctors are permitted to prepare and prescribe compounding medications. A compound pharmacy must only fill compounding prescriptions with a valid order. Physicians are able to prescribe these drugs only if they deem them an appropriate treatment option for the patient in question. The FDA requires compounding physicians and pharmacists to maintain a professional relationship with the patients they treat or with one another.
Why Choose A Compound Pharmacy?
In certain situations, a child may require medication in a dosage that is not commonly available, or a patient may suffer from allergies to an ingredient included in a particular medication. Compounding services make it possible to create the medication without the inclusion of the problem ingredient. Or, perhaps an individual requires a particular drug that is no longer manufactured by pharmaceutical companies – a compound pharmacy may be able to formulate it.
Veterinary Compounding Services
Veterinarians commonly turn to compound pharmacies when particular drugs are unavailable. A pet may require a different dose of a drug than the standard prescription offers or may need it in a form that is more easily administered. In some cases, an animal may require a drug that is available for people but not pets; compounding pharmacies can create the medicine specifically for the animal in question.
Learn More About Compounding Services
Learn more about how our compounding services can benefit you and your family! Call us toll free at (855) 277-2488