In August, the United States Food and Drug Administration (FDA) approved a new generic version of EpiPen, an epinephrine injector used to treat acute allergic reactions. Teva Pharmaceuticals USA is behind the new generic epinephrine injector and successfully developed two versions in 3 and 15 milligram strengths.
The Need for Immediate Allergic Reaction Treatment
Millions of Americans suffer from various types of allergies, including seasonal allergies from pollen and ragweed, pet allergies, food allergies, animal bites and stings, and more.
Depending on the severity of an allergic reaction, an individual may enter anaphylaxis. This condition occurs in about one in every 50 people and is potentially fatal without immediate medical attention.
Once a person experiences anaphylaxis or anaphylactic shock, the likelihood that he or she will experience such an episode again increases. This means the individual should have some means of accessible treatment at all times to prevent potentially fatal allergic reactions.
How Do Epinephrine Shots Work?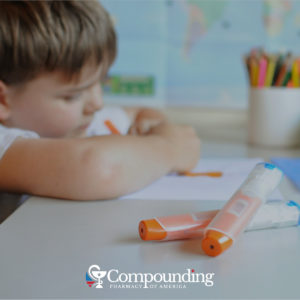 EpiPen and the new generic counterparts work by quickly administering a dose of epinephrine using a self-contained injector device. EpiPens and generic epinephrine injectors are combination drug products that contain both medication and a delivery system for that medication.
A dose of epinephrine into the bloodstream can stop an allergic reaction, and countless Americans have cited EpiPens and epinephrine injectors as life-saving devices.
An epinephrine injector is a small, tube-shaped device about the size of a marker or pen. The individual who needs the injector keeps it on his or her person in the event of a severe allergic reaction.
Some schools may keep epinephrine injectors on hand, and parents of children with potentially fatal allergies should have epinephrine injectors within reach at all times.
During a severe allergic reaction, the individual may experience substantial swelling and have difficulty breathing. He or she uses the injector to introduce an epinephrine shot into the bloodstream, usually through the thigh. Epinephrine helps reduce this swelling very quickly, potentially saving the person's life.
The Need for a Generic EpiPen
The manufacturer of brand-name EpiPens, Mylan Pharmaceuticals, drew the ire of the American public once people started to realize the company steadily increased the price of EpiPens to more than $600 for a pack of two, even for customers with health insurance. Parents all over the country were shocked to see the prices increase so dramatically. The devices themselves are actually very inexpensive to produce.
Due to this price gouging, public outcry for a generic EpiPen has grown tremendously in recent years. While companies like Mylan Pharmaceuticals have released generic versions of their own epinephrine injectors at a lower price point, these can still cost upwards of $200 for a two pack, depending on a customer's insurance.
Part of the reason why there have been so few options is because combination products like epinephrine automatic injectors must meet rigorous compliance standards, and exclusivity rights can remain a roadblock to generic alternatives.
Pricing and Availability of EpiPens and Generics
After the public outcry over price gouging, Mylan Pharmaceuticals offered discount coupons that lowered the price of a two-pack of EpiPens to about $300 (or less, depending on a customer's insurance plan).
Up until the release of the Teva Pharmaceuticals USA generic epinephrine injector, the sole competitor to the EpiPen was the AdrenaClick automatic epinephrine injector. The two new epinephrine injectors from Teva Pharmaceuticals USA offer patients more choices when purchasing epinephrine injectors. And now, they have the ability to purchase these life-saving devices at a fraction of the cost of name-brand injectors.
Options for Saving Money on EpiPens and Alternatives
Americans with health insurance should look carefully at how their policies handle prescription drugs. Some policies may cover generic prescriptions, while others may require the policyholder to purchase a name-brand drug. Here are a couple of alternative options to the name-brand EpiPen:
Adrenaclick
The Adrenaclick injector is functionally identical to an EpiPen and some customers can purchase a pack of two for as little as $10 with a manufacturer's coupon.
Auvi-Q
Auvi-Q is another alternative to the EpiPen that actually features voice prompts to instruct users on how to administer a dose. The manufacturer, Kaleo Pharma, offers a discount program that may allow some customers to obtain the Auvi-Q for free.
Kaleo actually removed Auvi-Q from the market in 2015 due to potentially hazardous dosing issues. But, the new formulation returned to stores at a price point of about $360 for a two-pack.
Finding the Right Epinephrine Solution for You
Epinephrine injectors are necessary items for many Americans, especially parents of children who suffer from severe allergies. While the new generic injectors available on the market make for more choices among epinephrine shots, some customers may need alternative delivery systems.
The Compounding Pharmacy of America offers compounded medications, which afford our customers an unparalleled level of control over their medications. Some prescriptions are only available in set dosage amounts, requiring patients to cut pills and carefully track drug interactions.
Many Americans rely on several medications every day to stay functional. Compounded medications can include several medications in a single dose, and patients can also customize their medications to ensure they do not include gluten-based substances or other ingredients that may not agree with them.
Some patients may rely on medications that are no longer available in the dose they need. Compounding services allow these patients to secure the medications they need in appropriate doses, customized exactly to their preferences.

Compounded Epinephrine Solutions

If you or a loved one relies on epinephrine to manage allergic reactions, there may be alternatives you can try with The Compounding Pharmacy of America. Our compounding pharmacy can use generic epinephrine within a customized concoction to treat allergic reactions (and other conditions) in the method that is most comfortable for you. Contact us to learn more.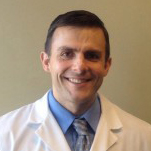 Chief Operating Officer, The Compounding Pharmacy of America
Matthew Poteet, Pharm.D. graduated with Honors from Lee University with a Bachelors of Science in Biological Science. After his undergraduate training, he completed the Doctor of Pharmacy program at Mercer University Southern School of Pharmacy, graduating in 2004. Dr. Poteet has spent much of his pharmacy career on staff at two of the most prestigious academic teaching hospitals in the Southeast; Emory University in Atlanta and Vanderbilt University Medical Center in Nashville. At these institutions he received extensive experience and training in sterile products compounding.
He returned home to East Tennessee in 2010, where he has held the position of Pharmacy Director at two sterile products pharmacies in Knoxville. Matthew lives in Knoxville with his wife, Chris. Dr. Poteet is Tennessee's first Board Certified Anti-Aging Pharmacist by the American Academy of Anti-Aging Medicine.