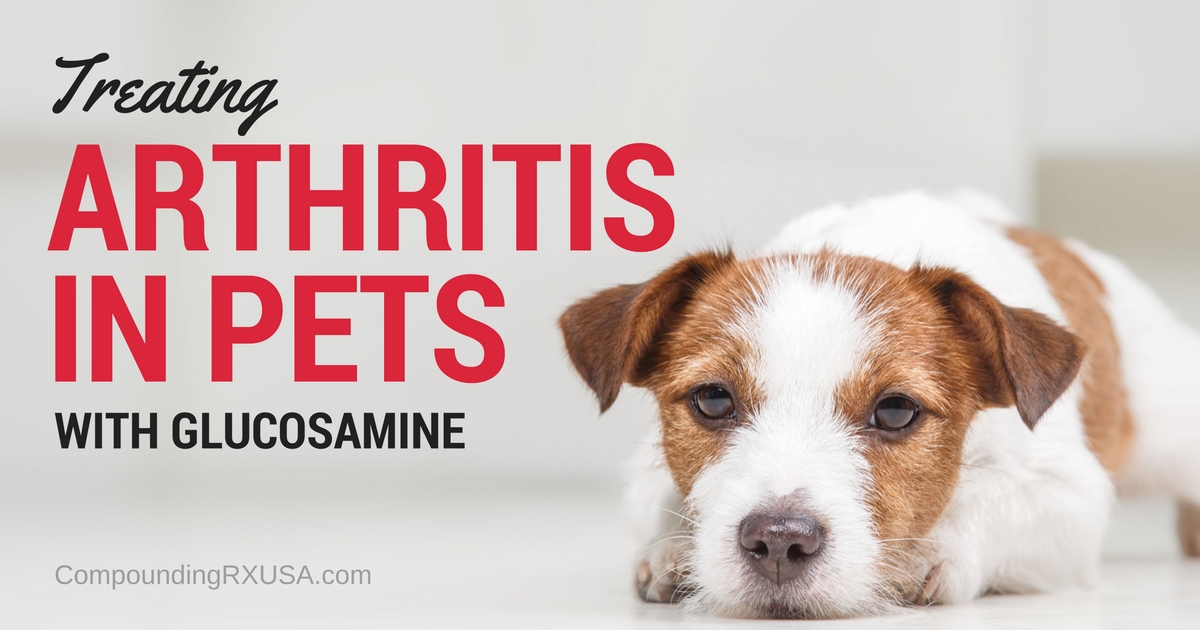 Our beloved pets are as susceptible to joint wear and damage as we are, perhaps even more so. They can end up suffering the same terrible arthritis pain that afflicts many humans. Thankfully, some of the methods we use to prevent pets arthritis in our bodies can also be applied to our four-legged companions.
What Is Glucosamine?
Glucosamine is a compound found within the healthy cartilage and synovial fluid in the joints of both people and animals. It is important for maintaining healthy gristle in bone, and is essential for repairing damage to it.
In young, healthy humans and animals, the body is able to produce glucosamine from glucose via biochemical reactions. However, as the body ages, this process becomes less efficient, resulting in a lack of glucosamine and the gradual damage to joints, which can lead to arthritis. Damage to the cartilage can also increase the amount of glucosamine needed beyond what even young people and animals can produce.
Glucosamine works with a type of cell compound, chondrocytes, to create new cartilage in joints. Glucosamine provides one of the building blocks used by the cell in creating cartilaginous tissue. When the body cannot produce enough glucosamine, new cartilage cannot be formed as old tissue begins to break down.
Glucosamine To Treat Pets Arthritis
Glucosamine has been used in the United Kingdom for more than 20 years as a preferred treatment for osteoarthritis. The usage has been slow to take hold in the United States; glucosamine is a nutraceutical and as such, companies cannot get a patent for it and the Food and Drug Administration does not regulate it. Despite these challenges, glucosamine supplement use in the United States is beginning to increase.
Glucosamine can treat osteoarthritis in humans, dogs, cats, and horses. Aside from people, dogs are most commonly treated with glucosamine. Glucosamine supplements for dogs come in pill, liquid, and treat forms. Although there have been few risks associated with treatment, pet owners should consult a veterinarian before starting their animal on a glucosamine regimen.
Treating Other Ailments With Glucosamine
Glucosamine is also used to treat some common and serious conditions in dogs, such as hip dysplasia, which is the most common form of joint damage dogs suffer, especially the larger breeds. This condition speeds up the normal wear of cartilage that protects the bony surface of the hip joint. If the cartilage wears away too much, the animal can experience bone-to-bone contact and the pain associated with arthritis. Even dogs without hip dysplasia may get arthritis in their hips as they age.
The most common animal patients to receive glucosamine supplements are middle-age and old-age large breed dogs. These animals suffer from arthritis most often compared to other pets. Giving supplements to these dogs can help them maintain or return to normal levels of activity with less stiffness, which is common in older dogs.
Minimal Side Effects Using Glucosamine
During the 20-plus years glucosamine has been given to animals in the UK, no appreciable adverse effects have been documented. The only side effects noticed with glucosamine supplements was vomiting or diarrhea, which can be prevented by administering the dose with food.
The Purr-fect Fit
The Compounding Pharmacy of America veterinary department would appreciate the opportunity to discuss the possibility of compounding glucosamine supplement treatment for your pet. We also provide compounding services for other veterinary medications.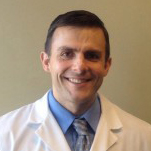 Chief Operating Officer, The Compounding Pharmacy of America
Matthew Poteet, Pharm.D. graduated with Honors from Lee University with a Bachelors of Science in Biological Science. After his undergraduate training, he completed the Doctor of Pharmacy program at Mercer University Southern School of Pharmacy, graduating in 2004. Dr. Poteet has spent much of his pharmacy career on staff at two of the most prestigious academic teaching hospitals in the Southeast; Emory University in Atlanta and Vanderbilt University Medical Center in Nashville. At these institutions he received extensive experience and training in sterile products compounding.
He returned home to East Tennessee in 2010, where he has held the position of Pharmacy Director at two sterile products pharmacies in Knoxville. Matthew lives in Knoxville with his wife, Chris. Dr. Poteet is Tennessee's first Board Certified Anti-Aging Pharmacist by the American Academy of Anti-Aging Medicine.