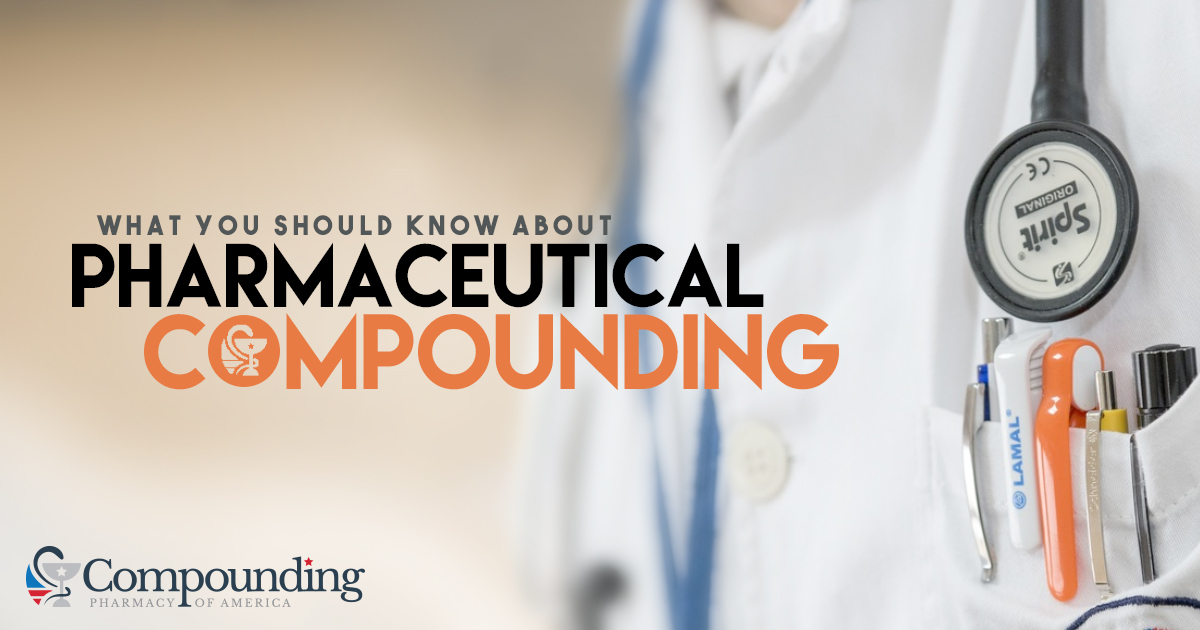 Pharmaceutical compounding is a viable alternative to traditional pharmacy services and can offer a flexibility for patients in need of medication options. When medications are discontinued or placed on backorder, it can affect a patient's quality of life. Reaching out to a provider such as Compounding Pharmacy of America provides that second chance for patients to get the medications they need, when they need them.
How Pharmaceutical Compounding Works
We're able to work with physicians and patients to offer what the commercial drug manufacturers can't. Common forms of drugs don't suit everyone. In many cases, patients need special sizes, strengths, and delivery types to fully utilize medications. Commercial drug manufacturers, however, continue to release few drug formulas and dosing options in the pursuit of reducing production costs and increasing convenience.
Compounding Pharmacy of America specializes in creating specific doses tailored to clients just like you. We've worked with people from all walks of life with special requests such as:
Smaller dosages for children
Those sensitive to medication
Removal of an inactive ingredient included in commercial blends
Alternative administration options to work around nausea, inability to swallow pills, etc.
Stronger dosages for patients with unique body chemistry
Our Services At Compounding Pharmacy Of America
We're different from our competitors because we provide a broad range of compounding services, including sports medicine, topical pain gels, and pediatric medicine.
Sports Medicine
Athletes push their bodies to the extreme. Despite the physical rewards, there are significant bodily and health risks associated with this lifestyle, such as infection, pain, and inflammation. We can help counter the effects of everyday exertion by offering:
Customized doses for sports medication
Topical medications to relieve muscle or joint pain
Combined sports medications into dose form
Transdermal gels and topical creams
The secret to fighting pain while maintaining physical performance is to choose the right delivery method. Most common pain relievers are only available in tablet or capsule form. Taking medication this way can cause gastrointestinal upset, and makes it harder to function athletically. When you choose compounded topical sports medicines, you can enjoy localized reduction of pain without the digestive issues.
Hormone Optimization
Hormone imbalance is becoming more common. Eating habits and exposure to chemicals, commercial dyes, and prescription medications can alter natural chemistry. A hormone imbalance affects men and women differently. Women often experience cramps, irregular menstruation, depression, and weight gain. Men suffering from a hormone imbalance will display signs of fatigue, fat gain, muscle loss, and lack of sex drive.
To remedy these conditions, physicians often recommend lifestyle changes and medication to replace the chemicals. And that's where Compounding Pharmacy of America steps in. Instead of using commercial hormone replacements, we rely on bio-identical hormone replacement therapy. This technology structures hormones that are identical to your body's natural hormones to efficiently and quickly restore imbalances.
Topical Pain Gels
For some people, pain is a part of everyday life. Conditions such as fibromyalgia and arthritis make even the most routine actions uncomfortable. If you suffer from chronic pain, chances are you're coping in a way that's not fully effective.
Most people rely on over-the-counter pain pills like ibuprofen or naproxen. Unfortunately, long-term use of these medications leads to serious side effects such as blood clots, stroke, ulcers, and liver toxicity.
Fortunately, you can experience relief without sacrificing your future health. We compound topical pain relief creams just for these situations. With topical creams, the pain medication is applied directly to the area and is absorbed quickly. This way, bodily systems such as your kidneys are not exposed to dangerous chemicals.
Dental Services
Many people have an aversion to visiting the dentist. However, compounding offers solutions that can reduce or eliminate the pain and anxiety associated with a trip to the dentist. We specialize in pain relief treatments, topical anesthetics, and more.
We're able to create alternative forms of medications, making them easier to administer and more effective. Some medications can even be administered through topical gels, which eliminate the need for needles. Whether you're a patient or dentist, we can help you with a variety of alternative solutions to meet your particular needs.
Pediatric Services
It can be difficult to find the right kind of medication for your child. Children are more sensitive to dosage changes than adults, and poor flavors can make it a hassle to administer drugs. Pediatric compounding is an excellent way to protect your child's health and make things easier on you when it comes to administering medications.
We can solve all sorts of medication issues with custom orders. If a solution tastes bad—as they often do—we can flavor and color it to a more suitable mix. If your child cannot or will not swallow medication, you can opt for lollipops, gummies, liquids, and more. Plus, we can create dosages customized to your child's size, age, and body chemistry.
Palliative And Hospice Medicine
Transitioning from attempts at healing an illness or disease to simply keeping a loved one comfortable can be overwhelming. At Compounding Pharmacy of America, we want to ensure your loved one receives the medication needed for peaceful last days.
Pharmaceutical Compounding Services
We offer customized strengths of pain medication that can be administered as trans-dermal dosages or in more traditional forms such as pills or injections. We can also create batches of unavailable medications to suit your needs. In this tough time, you can depend on our help. Click on the button below and let us help you in any way we can.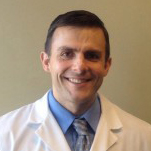 Chief Operating Officer, The Compounding Pharmacy of America
Matthew Poteet, Pharm.D. graduated with Honors from Lee University with a Bachelors of Science in Biological Science. After his undergraduate training, he completed the Doctor of Pharmacy program at Mercer University Southern School of Pharmacy, graduating in 2004. Dr. Poteet has spent much of his pharmacy career on staff at two of the most prestigious academic teaching hospitals in the Southeast; Emory University in Atlanta and Vanderbilt University Medical Center in Nashville. At these institutions he received extensive experience and training in sterile products compounding.
He returned home to East Tennessee in 2010, where he has held the position of Pharmacy Director at two sterile products pharmacies in Knoxville. Matthew lives in Knoxville with his wife, Chris. Dr. Poteet is Tennessee's first Board Certified Anti-Aging Pharmacist by the American Academy of Anti-Aging Medicine.