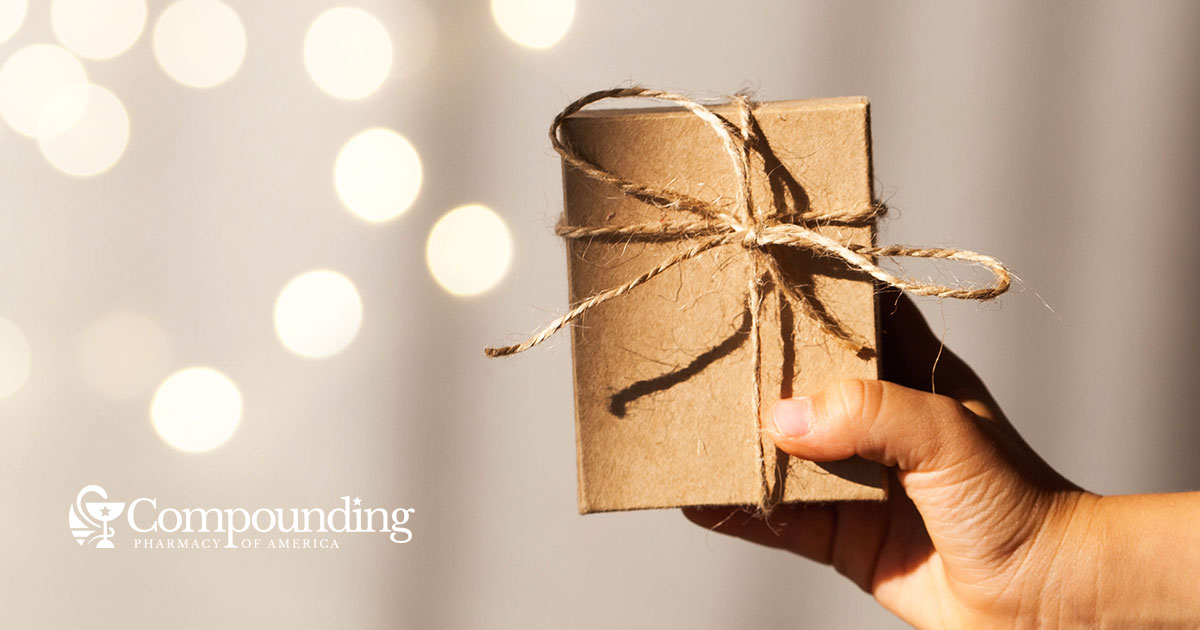 Still seeking great 2022 holiday gifts for the fam? Physical and mental health should always be a priority, but it can be especially difficult to put wellness first during the holiday season. Your schedule is not only full of your regular, demanding workload and household responsibilities, but you're also planning gifts, events, and travel for yourself, your family, and others you hold dear. As a result, it can be all too easy to forget that you all should be getting enough sleep, eating a balanced diet, and ensuring your health remains your first concern.
This holiday season, put your health and the health of those you love first with these thoughtful, personal wellness-themed holiday gifts. Whether you are shopping for friends, family, that special person in your life or just selecting the best vitamins for the people in your household, we have you covered.
2022 Holiday Gifts for Wellness and Family Living
Your family means everything to you, and staying close is important both during and after the holiday season. The more you can do as a family this year, the stronger that bond will be. Try a family-style gift to promote your favorite family activities. Family time can mean family dinners, board game nights, movie nights, and even working out together to maintain a healthy lifestyle. If your family believes in the power of mental and physical strength, you'll love these family holiday gifting ideas.
Fit Fam T-Shirt
Nothing screams the holiday season like matching outfits, but this year, consider ditching the cheesy holiday themes and sporting your family's passion for fitness. There should be no shame in your fitness commitment game. Make a statement and showcase your family's love for a healthy lifestyle with these unisex t-shirts.
Available in a variety of colors such as black, dark grey, and navy, these shirts range from sizes XS to 4X, so you can find a Fit Fam shirt suitable for anyone in the family. These t-shirts are soft and lightweight, ideal whether you'll be sweating it out on the treadmill or stretching on the yoga mat. Premium construction provides adequate stretch without losing shape, making this shirt a perfect gift for all body types. Better yet, Fit Fam shirts are made with pre-shrunk material, so you can purchase your typical size with confidence the ideal fit will remain wash after wash.
Attractive print is on both sides, showing off your "Fit Fam" on the front and encouraging others with "Let's Get Fit" on the back. Put yours to use on the annual family trail run or holiday hike to work off the extra calories you all consumed via those holiday treats. These shirts make a cheeky yet practical gift for the entire family. You'll all love the unity coordinating shirts can create regardless of the time your family may spend apart after the holiday season.
Grit and Grind Champion Backpack
The best holiday gifts for the family are those that can serve a variety of purposes, and the Grit and Grind Champion Backpack is a great example. Whether your family members regularly travel, attend high school or college, have small children to tote around, or simply need more storage than a purse or small bag can provide, this backpack is a game changer. Better yet, not only will you have a great backpack, but the "Grit and Grind" embroidery serves as a reminder to seize the day.
This backpack has plenty of space for all your daily needs, as well as individual pockets for your phone, water bottle, laptop, and other quick-grab accessories. Champion backpacks are water resistant, ensuring users never need to worry about damage to the contents caused by inclement weather or spills. This backpack is available in black and heather grey color options.
Champion is a well-established brand name in the fitness world, so you can rest assured that this backpack is made with the highest quality materials and is guaranteed to last for years to come. Soft yet firm, padding in the straps and on the back ensures comfortable day-to-day wear, as well as comfort on more demanding adventures. Stay ahead of the grind and commit to your grit with this one-of-a-kind backpack.
Fit Fam White Glossy Mug
Is there such a thing as too many coffee mugs? We don't think so! In fact, when it comes to finding a great stocking stuffer for your family, you can't go wrong with a multi-purpose mug. You can fill mugs with the recipient's favorite morning coffee, ingredients for late-night cocoa or tea with the family, or even include a recipe for your favorite soup. When you aren't sure what to get for far-flung family members around the globe, you can't go wrong with a dependable coffee mug.
This Fit Fam mug is especially perfect for the health enthusiasts in your life and can make a great wellness accessory for the entire family. The message is a great daily reminder to get out there and get it done with "Let's Get Fit" printed on one side. Mugs are available in 11 oz and 15 oz versions, and both are dishwasher and microwave safe.

A Fit Fam mug is a fantastic addition to the mug collection, no matter who is on your gift list. It serves as a timely reminder that a family that stays fit together will always have the support they need to keep working towards their personal wellness goals. Don't forget- you're a member of your Fit Fam, too! Whether you are waking yourself up with a cup of coffee or sipping tea throughout your day, there is always a good reason to have this high-quality mug on hand.
2022 Holiday Gifts Just for Men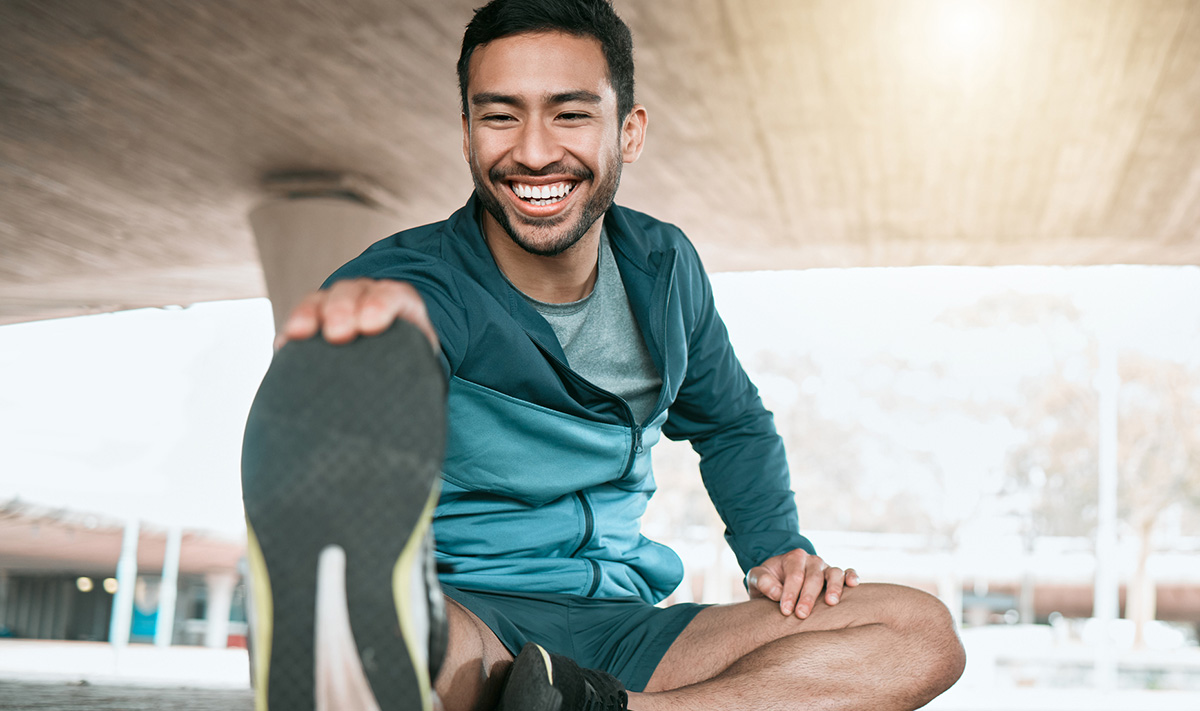 Having trouble shopping for that special man in your life? We understand—it can be hard to think outside the box, especially if he's a man who has one of everything. If you're tired of gifting the same old socks, tools, and sports accessories, our selection of wellness gift ideas for men can help. Wellness gifts can be both fun and practical and are sure to impress.
For many men, staying healthy and feeling fit is a year-round commitment. Whether he wants to maintain a healthy lifestyle, improve workout results, or simply stay looking great, there are numerous supplements and other support items that can help. This year, break the mold and gift something that can truly benefit the men in your life.
HCG Performance Formula
Aging is inevitable and can affect the effort men need to put into maintaining muscle mass, body shape, and metabolism. However, just because another year has gone by doesn't mean men need to start slowing down. For the man in your life who wants to look and feel young as long as possible, HCG Performance Formula can be a great supplemental tool.
Health Conditioning and Growth (HCG) Performance Formula is a highly sought-after men's performance aid. Odds are, you've seen a commercial or two on TV endorsing this product, and that's because it's both affordable and effective. Relying on the strength of five ingredients in a proprietary blend that supports testicular and hormonal growth, this convenient supplement can help unlock the next level of physical performance. HCG supplements have been backed by research, which demonstrates their real potential for helping men achieve better hormonal health. Often, men looking to improve moderately low testosterone levels can see results with HCG.
This year, remember that the holiday season is not only about reconnecting with family but also about recommitting to yourself and a fresh start as you enter the new year. Help the men in your life kick the new year off right with a commitment to improving male performance safely and naturally.
Dadbod T-Shirt
Move over, muscle men—it's all about the dadbod this holiday season. In short, the dadbod is more than just a physical shape; it's an entire image. A dadbod usually indicates a man who takes care of his kids, takes care of his home, and is a great partner for any family-oriented person. So, while you may have drooled over that ripped model type in your early twenties, you now know that nothing beats a man who takes care of things at home. Even better is a man who does so and isn't afraid to rock the dadbod.
This cheeky t-shirt that reads "Rocking this Dadbod" makes a loud and proud statement the special man in your life can truly get on board with—this is what true masculinity looks like. The dadbod shirt is available in black, navy, and dark heather grey in sizes ranging from XS-4XL, so you can find the perfect cut and color for Mr. Dadbod himself. Our shirts are soft, lightweight, and designed to stretch in all the right areas to ensure a flattering fit.

This gift is sure to not only get a good laugh but also instill a sense of pride in what the dadbod represents. If there is a special dad in your life, this practical yet hilarious t-shirt is a must-have.
TestoGain
One of the best gifts you can give that special man in your life is something that can help boost his confidence and get him feeling like his old self again. As we've mentioned, for men, testosterone levels can be a controlling factor in many aspects of everyday life. Unfortunately, as men grow older, the body has a harder time maintaining adequate testosterone levels naturally. As you might suspect, diminished testosterone can affect men physically, mentally, and emotionally.
To help restore health and boost confidence, we recommend TestoGain. TestoGain is a hormone-specific formula that supports androgen signaling, which helps to support testosterone-producing glands and testosterone-responsive tissues. TestoGain capsules are easy to take and can help the man in your life address numerous health concerns, including improving mood, preventing hair loss, boosting libido, and providing the energy needed to go above and beyond every day to achieve health and fitness goals. He'll feel a renewed level of confidence and be performing as he did years ago in no time.

TestoGain is especially helpful if you're buying for your partner. With this supplement, not only will he find himself feeling happy and more fulfilled, but you'll love seeing how the boost in confidence can improve the relationship you share. TestoGain is available in 120-count bottles, but it's in high demand—don't wait too long to begin your holiday shopping.
2022 Holiday Gifts Just for Women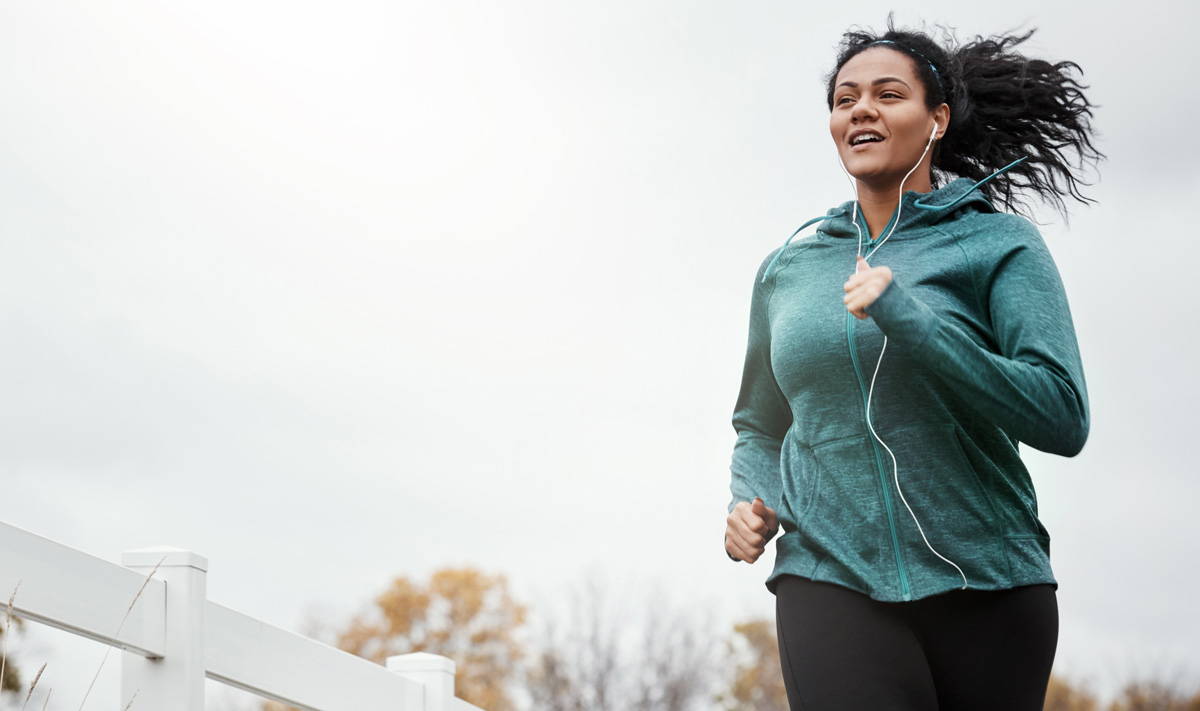 Whether you are purchasing something for yourself or that special woman in your life this holiday season, it's time to start getting creative. Fortunately, when it comes to personal wellness, the possibilities are endless. That's because personal wellness is such a broad category, influencing not only your commitment to physical health but mental health as well. If you want to support the health and happiness of the women in your life, you'll love these fun and unique gift ideas.
Grit and Grind Women's Sports Bra
Fitness is more than a hobby; it's a lifestyle. For that special woman who takes care of her body and mind, workout gear is a great holiday gift option because it supports that fitness lifestyle. In particular, the Grit and Grind sports bra is a fantastic choice for the hardworking woman in your life.
There is nothing wrong with purchasing a practical gift, and for the active woman, this sports bra is a must-have. The Grit and Grind sports bra is constructed from soft, moisture-wicking fabric and features removable padding for customized support, as well as extra material in the shoulder straps to ensure comfort through any level of workout. Better yet, flat seams and bias binding eliminate chafing, which can irritate the skin and interrupt the rhythm of her workout.
Sizes range from XS to 2XL to fit nearly every woman on your gift list, and bras are available in black or white. Don't let the color options fool you into thinking it's all about the basics with this bra—the Grit and Grind bra is not only practical but fashionable. The repeating text graphic pattern of Grit and Grind serves as a reminder of the commitment she's made to personal well-being. This holiday season, you can provide the emotional and physical support she needs to work out with confidence with the Grit and Grind sports bra.
Grit and Grind Women's Yoga Leggings
Leggings are comfortable, flattering, and well-suited for activities ranging from an intense yoga workout to a day lounging around the house. For that special someone who loves doing both, Grit and Grind leggings are a must-have to add to her wardrobe. If you're not aware, yoga is an amazing workout that is designed to connect body and mind through mindful breathing, stretching, and inner reflection. For that reason, the ability to become relaxed is key to a great yoga workout, and a major aspect of that relaxation is often comfortable clothing. Leggings are a popular option because they are breathable, stretch as the wearer changes position, and eliminate dangling fabric that can get in the way.
These Grit and Grind leggings are ideal for the woman on your gift list who is committed to getting their workout in and making the most of it. Available in sizes XS to XL and designed with a four-way stretch, these leggings are suitable for recipients of all shapes and sizes. The raised waistband and comfortable microfiber construction ensure these leggings will stay in place and move with her as she completes her yoga flows.

Even if she spends more time working at home than working out at the gym, you can't go wrong with a pair of comfortable, practical leggings. We guarantee she'll want to slip them on immediately.
Pregnenolone
Supplements as a holiday buy? Why not! In recent years, holiday gifting has begun to focus more on practical gifts the recipient truly needs rather than trendy trinkets that will be obsolete after the holiday season. Supplements may not be a traditional holiday purchase but can be one of the most beneficial gifts you can give to the women on your gift list.
If you're exploring personal wellness gift ideas for 2022, you can't go wrong with a supplement that can help restore her health and her confidence. Pregnenolone is a supplement designed to provide hormonal support that is specifically tailored for women. When produced in the body, Pregnenolone is a natural steroid that helps aid the production of essential hormones like progesterone, DHEA, and estrogen.
Aging affects us all, but the process can be especially impactful for women who value pursuing personal wellness goals to maintain their minds and bodies. When hormone production decreases, it can result in significant changes, many of which are unwelcome. The results of diminished or imbalanced hormones can cause sleep issues, mood disorders, and health issues. Supplements like Pregnenolone can restore hormone balance, providing anti-aging properties that may help address a wide variety of ongoing medical conditions.
There are numerous benefits of adding this simple-to-take supplement to her daily routine. Pregnenolone may improve cognitive and memory function, improve mood, combat depression and anxiety, restore sleep, and even aid in weight loss. If you want to select a holiday gift that is truly life-changing, Pregnenolone for women could be the key.
2022 Holiday Gifts of Vitamins and Supplements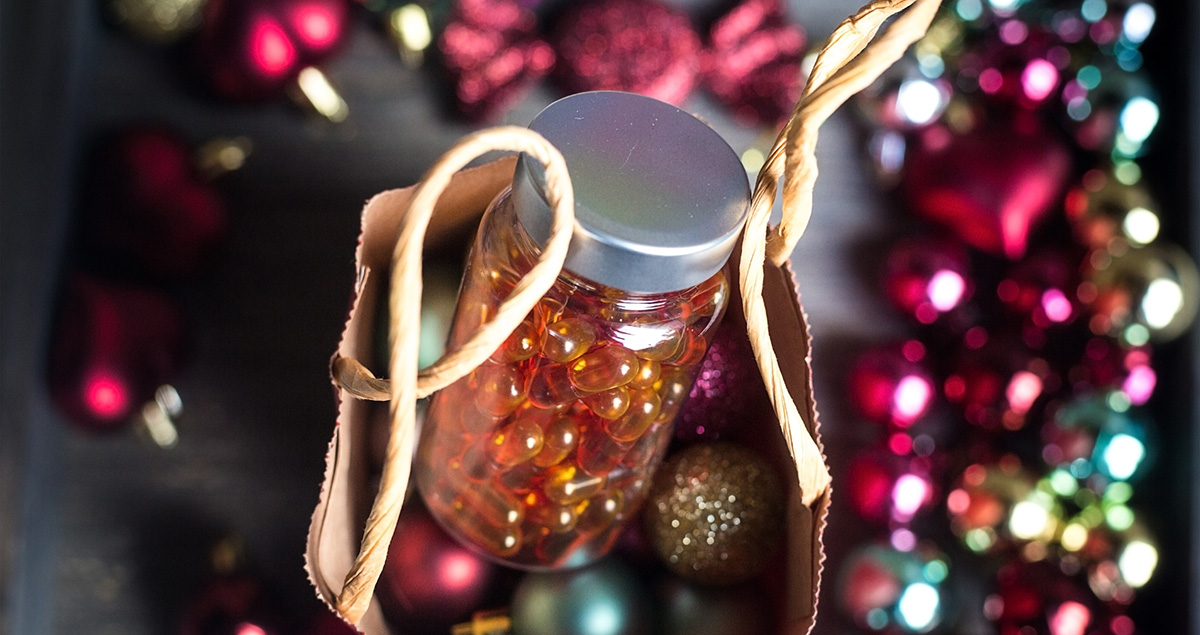 Vitamins for the holidays? Yes, please! Vitamins are important year-round but can be especially beneficial during the holiday months. The holidays are full of good cheer and crowds of people, but they also increase your family's risk of catching various viral and bacterial illnesses like the common cold and influenza. The holiday season is also full of unhealthy temptations, including excessive drinks, rich holiday meals, and special sugary treats.
When you put it all together, the holiday season is a perfect storm of health and wellness pitfalls. Fortunately, vitamins are a wonderful way to ensure you and your family continue to get the nutrition support you need. By gifting vitamins, you can show your family that their health is your priority.
O.N.E. Multivitamin
A multivitamin should be on any holiday must-have list, and this ONE Multivitamin is one of the best on the market. Multivitamins are an easy way to keep your health in mind year-round, especially through the holiday season, which is full of temptations and potentially poor health decisions. These vitamins are easy to take, affordable, and can help ensure those on your gift list maintain a healthy nutrient balance.
It can be overwhelming to browse the vitamin and supplement shelves, and a multivitamin is a simple solution that can help ensure the loved ones on your gift list are getting the basics. They'll get the vitamins and nutrients they need without having to take numerous supplements, and you'll have "ONE Multivitamin" solution for your holiday gift list. This multivitamin provides the vitamins, minerals, and essential nutrients both men and women should take daily. ONE Multivitamins are designed to provide antioxidant support as well as promote cellular and optical health.
ONE Multivitamins provide vitamins A, B, C, D, and E, all of which play a vital role in immune support, healthy balance, and year-round health. This supplement is made with hypoallergenic, vegetarian ingredients to ensure it is the proper companion for any diet and lifestyle. If you're looking for a holiday vitamin purchase for the entire family, this multivitamin can provide the support you need from an all-in-one supplement. With O.N.E. Multivitamins, you'll have the peace of mind that comes with knowing your family is getting the nutrients they need.
Quell Fish Oil EPA/DHA Plus D
Fish oil is an ideal holiday purchase for 2022. Fish oil is one of the most consumed dietary supplements on the market. Rich in omega-3 fatty acids, fish oil is an easily accessible source of numerous health benefits. In fact, it is hard to come up with a health benefit that isn't provided by fish oil. If you and your family don't normally consume a diet that is high in oily fish, a fish oil supplement can be a game changer for your health and happiness.
Quell Fish Oil provides much-desired health benefits for the entire family, including heart health. Individuals may experience improved cholesterol levels, reduced blood pressure, and better plaque protection, reducing the risk of a heart attack. Fish oil can also reduce inflammation, support eye health, support healthy skin, help address depression, prevent symptoms of mental decline, and more. Many individuals take fish oil to support weight loss, reduce appetite, and increase energy. When it comes to a supplement that fully supports a healthy body and mind, you can't beat Quell Fish Oil.
Quell Fish Oil EPA/DHA Plus D
In addition to the numerous health and wellness benefits, Quell Fish Oil brand also stands apart from competitors when it comes to a pleasant experience. With this brand, your gift recipients won't need to worry about fishy breath or an unpleasant aftertaste. You can rest assured that you are achieving all the benefits possible with regular fish oil supplementation.
Best-Rest Formula
Who doesn't want a better night's sleep? Unfortunately, getting real rest can be a challenge in today's world. You may climb into bed with the best intentions of getting eight hours of quality sleep, but between your partner snoring, your kids knocking on the door, your own intrusive thoughts, the temptation of added screen time, and leftover stresses of the day, it can feel impossible to get a real night's rest. If you want to pursue improved health and wellness, getting a great night's rest should be at the top of your list—and at the top of your holiday gift list.
If you want to make a holiday purchase that will make the season seem brighter for everyone on your gift-giving list, you can't go wrong with the Best-Rest Formula. This supplement helps support healthy sleep cycles by helping to create an easier transition into sleep. It does so using ingredients that naturally relax the nervous system, helping you to avoid feelings of drowsiness and fogginess the following morning. Many users also note prolonged sleep after using Best-Rest Formula.
Unlike other sleep aids on the market, Best-Rest Formula is made with plant extracts and other natural ingredients to provide a safe and reliable transition into sleep. Ingredients include passionflower, chamomile, lemon balm, and hops. These ingredients ensure the formula remains hypoallergenic and vegan.
Complete Your 2022 Holiday Gifts Shopping
At Compounding Pharmacy of America, we know how important personal wellness is for your full list of holiday gift recipients. Whether you're searching for funny, practical, wearable, or supplement gifts, we have you covered. Visit our online health and wellness shop for more gift ideas.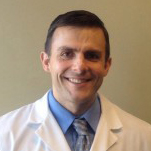 Chief Operating Officer, The Compounding Pharmacy of America
Matthew Poteet, Pharm.D. graduated with Honors from Lee University with a Bachelors of Science in Biological Science. After his undergraduate training, he completed the Doctor of Pharmacy program at Mercer University Southern School of Pharmacy, graduating in 2004. Dr. Poteet has spent much of his pharmacy career on staff at two of the most prestigious academic teaching hospitals in the Southeast; Emory University in Atlanta and Vanderbilt University Medical Center in Nashville. At these institutions he received extensive experience and training in sterile products compounding.
He returned home to East Tennessee in 2010, where he has held the position of Pharmacy Director at two sterile products pharmacies in Knoxville. Matthew lives in Knoxville with his wife, Chris. Dr. Poteet is Tennessee's first Board Certified Anti-Aging Pharmacist by the American Academy of Anti-Aging Medicine.