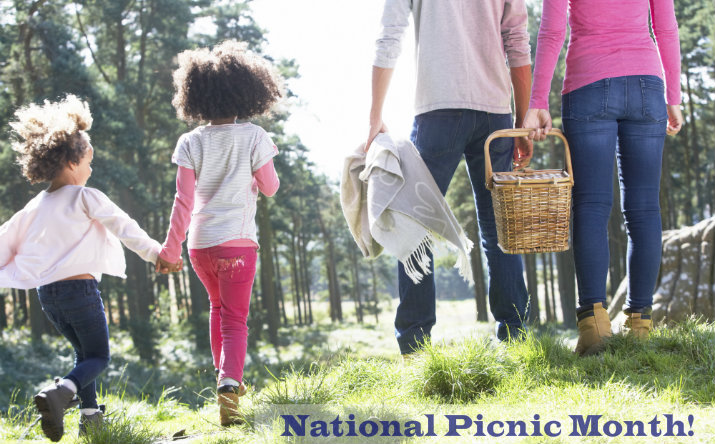 July is National Picnic Month and it's the perfect time of year to get outdoors to enjoy healthy food, cold drinks and good company. Whether you are picnicking as a family, as a couple or attending a family or church get-together, you can be healthy and have fun.
Choose Healthy Foods For Your Picnic
What would a picnic be without delicious foods to enjoy? Be sure to use plenty of cold packs to keep your perishable foods cold when you are transporting them to your picnic area. The last thing you want to have happen is to create an environment where food-borne bacteria will be allowed to grow.
Unique Sandwiches
Sandwiches are the traditional go-to food for picnics. To keep them interesting, vary your bread choices and consider using flatbreads, tortillas and whole grain products. Experiment with fillings as well: Oven-roasted vegetables (eggplant, tomatoes and bell peppers) make a great sandwich when layered with mozzarella and pesto on fresh ciabatta bread.
Fruit Salads
Fresh salads are another healthy choice for your picnic lunch. You don't have to be stuck with the traditional potato or macaroni offerings, though. Summer is the time when you have a cornucopia of fresh fruits available to prepare a delectable salad that is pleasing to the eye and the palate.
Use whatever fruits you and your family and friends enjoy, such as strawberries, blueberries, kiwis, plums, nectarines, plums, peaches, etc. Finish it off with a simple syrup made with 3/4 cup of granulated sugar, 1/4 cup of water heated in a saucepan until the sugar is dissolved. Cool and stir in lime juice before drizzling over the fruit.
Agua Fresca
If you're going to be out in the hot sun, you'll want something cool to sip on at your picnic. (Speaking of the sun, don't forget to take care of your skin with these 5 summer skin care tips.) Rather than packing a bunch of unhealthy soft drinks, which increase dehydration, why don't you make a point of preparing your own healthier refreshments?
Agua fresca is a refreshing drink choice which is very easy to make. This thirst quencher is made with strawberries and limes. You simply take a pound of fresh strawberries (hulled), the juice from two limes, 1/3 cup of sugar (you can substitute the sugar for stevia [a natural sweetener], but less would be needed, so be sure to slowly add and taste) and 4 cups of water. Puree all ingredients in a blender until smooth.
Pour the mixture through a strainer into a pitcher; press the fruit pulp so that you get as much of the juice out as you can. Skim the foam off the top of the pitcher and throw it out.
Taste the juice and add more sugar/Stevia or lime, if necessary. Cover the pitcher and keep cold until ready to serve. Stir before serving and serve with ice.
Celebrate National Picnic Month
We hope that with these healthy and unique ideas you and your loved ones can enjoy National Picnic Month and feel good about celebrating summer picnics!
Check Out 5 Healthy Habits to Start this Summer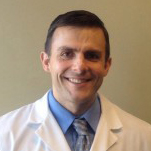 Chief Operating Officer, The Compounding Pharmacy of America
Matthew Poteet, Pharm.D. graduated with Honors from Lee University with a Bachelors of Science in Biological Science. After his undergraduate training, he completed the Doctor of Pharmacy program at Mercer University Southern School of Pharmacy, graduating in 2004. Dr. Poteet has spent much of his pharmacy career on staff at two of the most prestigious academic teaching hospitals in the Southeast; Emory University in Atlanta and Vanderbilt University Medical Center in Nashville. At these institutions he received extensive experience and training in sterile products compounding.
He returned home to East Tennessee in 2010, where he has held the position of Pharmacy Director at two sterile products pharmacies in Knoxville. Matthew lives in Knoxville with his wife, Chris. Dr. Poteet is Tennessee's first Board Certified Anti-Aging Pharmacist by the American Academy of Anti-Aging Medicine.