Heart Medications Require Careful Attention
Heart medications are lifesaving and crucial for many Americans. The American Heart Association reports that heart disease claims more than 17 million lives every year, and heart medications are one of the most important defenses for Americans at risk of death from heart disease, cardiovascular problems and stroke. People who depend on heart medications need doctors and pharmacists they know and trust.
Managing a heart medication prescription is more than just dispensing the right pills at the right time. Patient health, changing medical concerns, and drug interactions are just a few of the myriad concerns for people who take heart medications. Pharmacists play a critical role in maintaining safe and effective heart medication doses.
Pharmacists and Heart Medications
A good heart medication pharmacist should be able to answer all of a patient's questions about a drug, including recommendations for diet and other lifestyle choices to ensure the drug's safety and effectiveness.
Some everyday things like over-the-counter allergy and cold medication can have potentially fatal interactions with some prescription heart medications. Even certain foods can produce worrisome complications.
Managing Daily Life With Heart Medications
Blood pressure is a concern for many patients taking heart medications, and a pharmacist should be able to recommend foods, beverages and daily activities that can help maintain healthy blood pressure levels.
It's also vital for any pharmacist to know the risks associated with heart medications and make recommendations accordingly. For example, statins are common prescriptions for patients with a high risk of cardiovascular disease, obese patients, patients with high blood pressure and people with abnormally high cholesterol levels.
Unfortunately, patients who do not take these medications correctly can experience serious adverse effects, such as
Nausea
Vomiting
Kidney failure
Muscle damage
Special Instructions to Manage Heart Medications
Any prescription will come with directions for use, warnings and recommendations for lifestyle factors that may influence the drug's performance. For example, one type of medication may warn users about operating vehicles or heavy machinery immediately after taking a dose.
Another may warn users to refrain from eating or drinking certain foods while taking their medication. Some heart medications may have dangerous interactions with other medications, including over-the-counter drugs that many people take regularly without worry.
Taking heart medications and managing prescriptions can be stressful. A medication may limit a patient's diet or activity options, and some medications require special attention due to potentially lethal interactions with other drugs.
It's imperative for heart medication patients to find pharmacists they trust to handle these prescriptions. Pharmacists can provide consultations, answer questions and sometimes even reformulate a prescription to a patient's needs.
Compounding Pharmacists Provide a Higher Degree of Service
The pharmacists at The Compounding Pharmacy of America understand the delicate nature of new heart failure drugs and other heart medications. Our pharmacists work closely with our customers to ensure order accuracy and precisely formulated medications.
In addition to recommendations for lifestyle choices, diet, and exercise regimens, The Compounding Pharmacy of America can also provide custom-blended medications to address a number of potential patient concerns.
Compounding Services for Heart Medications
Compounded heart medication can provide a safe and effective way for a patient to take his or her heart medication while accounting for unique factors like interactions with other prescriptions, foods and other patient medical issues. For example, some patients may have difficulty swallowing heart medication pills due to medical issues. The Compounding Pharmacy of America can provide medications in liquid or dissolvable tablet form to patients who have difficulty swallowing pills.
A compounding pharmacist can also alter doses, create cheaper formulations, provide alternatives to expensive brand-name drugs, and even mix heart medications with a patient's other prescription drugs to create a single daily dose of all of a patient's necessary medications.
For patients who need compounded statins, clopidogrel bisulfate or warfarin, our compounding pharmacy professionals provide an unparalleled degree of individualized customer service.
See What The Compounding Pharmacy of America Can Do for You
It's crucial for anyone taking heart medications to have the utmost confidence in their pharmacists. Heart medications require more special attention than many other drugs, and it is essential for patients to receive correct doses and take their prescriptions appropriately. Pharmacists should be able to answer all of a patient's questions about his or her heart medication prescriptions and make appropriate changes when necessary.
Patients who come to The Compounding Pharmacy of America can expect an even higher standard of care from our pharmacists. We take the time to get to know every customer's unique concerns to provide the most effective medication in the safest doses and delivery methods. When a customer needs to make changes to a prescription, we can provide advice for lifestyle and dietary changes to enhance the medication's effectiveness.
Pharmacists can offer patients significant help with issues they may not have considered, and The Compounding Pharmacy of America takes this even further to provide an unbeatable pharmacy experience. Contact us today to learn more about the options for your prescription medication, and one of our compounding experts will be happy to assist you.
Explore Our General Compounding Services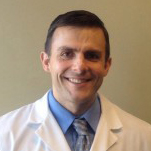 Chief Operating Officer, The Compounding Pharmacy of America
Matthew Poteet, Pharm.D. graduated with Honors from Lee University with a Bachelors of Science in Biological Science. After his undergraduate training, he completed the Doctor of Pharmacy program at Mercer University Southern School of Pharmacy, graduating in 2004. Dr. Poteet has spent much of his pharmacy career on staff at two of the most prestigious academic teaching hospitals in the Southeast; Emory University in Atlanta and Vanderbilt University Medical Center in Nashville. At these institutions he received extensive experience and training in sterile products compounding.
He returned home to East Tennessee in 2010, where he has held the position of Pharmacy Director at two sterile products pharmacies in Knoxville. Matthew lives in Knoxville with his wife, Chris. Dr. Poteet is Tennessee's first Board Certified Anti-Aging Pharmacist by the American Academy of Anti-Aging Medicine.