High levels of potassium in the blood, a condition known as hyperkalemia, can be deadly. People living with kidney disease as well as diabetes, heart failure or both medical conditions and who are taking a certain type of medication called renin-angiotensin-aldosterone system (RAAS) inhibitors, are especially at risk from this condition.
New Drug Possibly Improving Potassium Levels Of Those With Diabetic Kidney Disease
A new drug, patiromer, has been shown in a clinical trial to "significantly lower" potassium levels in these patients.
Once someone develops hyperkalemia, there are not many options available to treat it. Doctors were left with advising their patients to stop using RAAS inhibitors or lowering the dosage of these medications.
Now that patiromer has been found to lower potassium levels, it could change the way doctors treat patients with hyperkalemia.
How Patiromer Works In the Body
Patiromer is administered by mouth. It contains a non-absorbed polymer (large molecule made up of many atoms bonded together in a repeating pattern, similar to a chain). Taking patiromer increases the amount of potassium excreted from the body as solid waste, which lowers the level present in the blood.
Research Study Followed Participants For 52 Weeks
The new study was conducted by Dr. George L. Bakris and his colleagues at the University of Chicago Medicine. A total of 336 patients participated in the study; all of them have type 2 diabetes, hyperkalemia and were taking RAAS inhibitors both before and during the study.
The participants were randomly assigned to take patiromer twice daily for eight weeks. After taking the medication for four weeks, the patients were observed for adverse reactions through to the 52-week mark.
All the participants received patiromer; the variable was the starting dose. There were three starting doses given to the participants. In each dose group (which ranged from 8.4 g to 33.6 g daily), the medication significantly reduced the potassium levels during the four weeks of treatment. Normal levels of potassium were maintained over the entire 52 weeks making up the study period.
Researchers did report that 20 percent of the participants reported adverse events which were considered to be related to the drug. The most common side-effects were low levels of magnesium in the blood, which effected seven percent of patients, mild-moderate constipation, and low levels of potassium in the blood, both of which effected six percent of patients. Most of these events occurred during the maintenance phase, leading researchers to suspect that the underlying kidney disease may have contributed to the events.
Always talk to your doctor if you have any medical questions.
Check Out More Of Our Health News Blogs
Customized Compounded Prescriptions
Here at The Compounding Pharmacy of America, we custom compound medications conveniently and affordably. If you receive prescription medication for any illness or ailment, ask your doctor about receiving a customized compounded prescription created specifically for your needs!
Call Now To Learn More About Customized Compounded Prescriptions!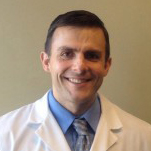 Chief Operating Officer, The Compounding Pharmacy of America
Matthew Poteet, Pharm.D. graduated with Honors from Lee University with a Bachelors of Science in Biological Science. After his undergraduate training, he completed the Doctor of Pharmacy program at Mercer University Southern School of Pharmacy, graduating in 2004. Dr. Poteet has spent much of his pharmacy career on staff at two of the most prestigious academic teaching hospitals in the Southeast; Emory University in Atlanta and Vanderbilt University Medical Center in Nashville. At these institutions he received extensive experience and training in sterile products compounding.
He returned home to East Tennessee in 2010, where he has held the position of Pharmacy Director at two sterile products pharmacies in Knoxville. Matthew lives in Knoxville with his wife, Chris. Dr. Poteet is Tennessee's first Board Certified Anti-Aging Pharmacist by the American Academy of Anti-Aging Medicine.