New legislature to improve the quality and safety of compounded sterile products is on the books; after Congress began investigating lethal fungal infections related to medications prepared by a compounding pharmacy in Massachusetts.
The 'Drug Quality and Security Act' was signed into law by President Obama. The legislature was supported by the American Pharmacists Association, the American Society of Health-System Pharmacists, the National Association of Chain Drug Stores and the National Community Pharmacists Association.
How The Law Affects Compounding Pharmacies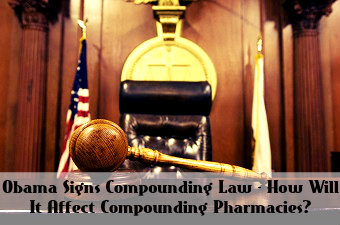 The American Society of Health-System Pharmacists' director of federal legislative affairs and assistant director of government affairs, Joseph Hill, said the law addresses two major areas of pharmacy compounding: "It creates new, voluntary processes for entities to register with FDA as outsourcing facilities that prepare compounded sterile products, and eliminates language in the Federal Food, Drug and Cosmetic Act that has resulted in conflicting court opinions on the federal regulation of pharmacy compounding."
Hill went on, stating that the legislation is a product of compromise; lacking various elements that were advocated by the ASHP, such as the authority for the Food & Drug Administration to inspect various compounding operations.
The Drug Quality and Security Act defines outsourcing facilities as "entities where sterile products are compounded by or under the supervision of a licensed pharmacist." The act also requires outsourcing facilities to register with the FDA whilst complying with the requirements specified in the legislature, such as FDA reports, user fee reports and FDA inspections.
The FDA must post a list of locations and names of registered outsourcing facilities on its website. This list should indicate whether any bulk substances are used to produce nonsterile or sterile final products and whether each entity compounds products in a "bulk" manner.
FDA Commissioner Margret Hamburg stated that she hopes outsourcing facilities "will be the standard of practice in terms of where providers will seek these kinds of products for their patients."
Oklahoma Senator and physician Tom Coburn expressed his view – stating that office use of compound medications would not be prohibited under the new legislation.
"I want to make clear that this legislation does not change current State law of authority over the dispensing or distribution of medications by pharmacists, compounded or manufactured, for a prescriber's administration or to treatment of a patient within their practice."
The majority of the language found in the Drug Quality and Security Act seems to address supply-chain security, including electronic track & trace requirements for drug packages.
Check out our full blog for more general compounding news to stay on top of all of the latest compound pharmacy information.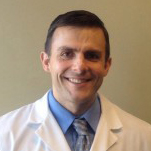 Chief Operating Officer, The Compounding Pharmacy of America
Matthew Poteet, Pharm.D. graduated with Honors from Lee University with a Bachelors of Science in Biological Science. After his undergraduate training, he completed the Doctor of Pharmacy program at Mercer University Southern School of Pharmacy, graduating in 2004. Dr. Poteet has spent much of his pharmacy career on staff at two of the most prestigious academic teaching hospitals in the Southeast; Emory University in Atlanta and Vanderbilt University Medical Center in Nashville. At these institutions he received extensive experience and training in sterile products compounding.
He returned home to East Tennessee in 2010, where he has held the position of Pharmacy Director at two sterile products pharmacies in Knoxville. Matthew lives in Knoxville with his wife, Chris. Dr. Poteet is Tennessee's first Board Certified Anti-Aging Pharmacist by the American Academy of Anti-Aging Medicine.