With the issue of opioid painkiller abuse is at epidemic levels, compounding pharmacists may be able to offer a possible solution to the issue. Compounding pharmacists are finding the situation frustrating due to decisions from pharmacy benefit managers, who are limiting coverage of some custom compound medications. As a result, the solution may be thwarted before it can be given a fair chance.
Learn more now:
Pharmacy Benefit Managers Limiting Coverage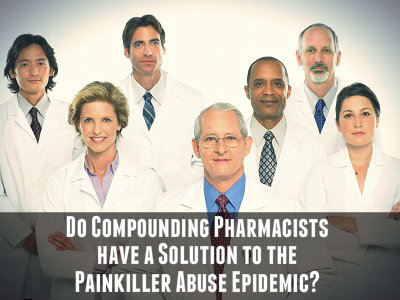 In July of 2014, Express Scripts, the largest pharmacy benefits manager in the US, announced that it had decided to end coverage for 1,000 drug ingredients found in a number of compounded medications starting on September 15 of 2014. Treatment costs for employers on the medications would be lowered by 95 percent, and only 0.6 percent of the company's patient consumer base would be affected.
Other pharmacy benefits managers have also made decisions to restrict coverage on compounding pharmaceuticals. OptumRx, the pharmacy benefits managing division of UnitedHealth Group made a decision in 2014 to drop coverage for the chemicals used in the vitamins and supplements which are usually sold on an over-the-counter (OTC) basis.
More Difficult To Access Alternative Solutions
According to compound pharmacists, these decisions make it more difficult for patients to get access to drugs that provide an alternative when manufactured medications are not the best choice due to adverse health risks. Compound pharmacists are limited in their ability to offer alternatives to opioid pain medications and drugs, as well.
However, the option of compounding pharmacies offering alternatives to opioids is a unique approach that could be a possible solution to the problem of opioid abuse facing the US today. It would not be possible for compound pharmacists to completely obliterate the problem, but it could be one of the tools available to help curb the number of instances of prescription drug abuse.
Health Practitioners In Favor Of Compounding For Pain Management
The idea of compounding for pain management is not to ignore a patient's pain level of discomfort or to ask someone to try to manage on less medication than they are used to using. It involves delivering the pain relief in a different form that is less likely to be abused.
If oral medications are more likely to be used for non-medical reasons, a compounding pharmacy like us here at The Compounding Pharmacy of America can prepare a topical skin cream instead. This format will still provide relief but is less likely to be abused.
With an estimated 12 million Americans over the age of 12 reporting using prescription pain medications for non-medical purposes in 2010 at a cost to insurance companies of $72 billion per year in expenses (Centers for Disease Control and Prevention), the financial and human cost must be addressed.
Talk to your doctor about compounding medications to make it easier and safer for you to get the relief you need. Call us with any questions you have!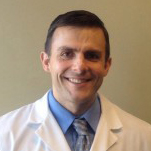 Chief Operating Officer, The Compounding Pharmacy of America
Matthew Poteet, Pharm.D. graduated with Honors from Lee University with a Bachelors of Science in Biological Science. After his undergraduate training, he completed the Doctor of Pharmacy program at Mercer University Southern School of Pharmacy, graduating in 2004. Dr. Poteet has spent much of his pharmacy career on staff at two of the most prestigious academic teaching hospitals in the Southeast; Emory University in Atlanta and Vanderbilt University Medical Center in Nashville. At these institutions he received extensive experience and training in sterile products compounding.
He returned home to East Tennessee in 2010, where he has held the position of Pharmacy Director at two sterile products pharmacies in Knoxville. Matthew lives in Knoxville with his wife, Chris. Dr. Poteet is Tennessee's first Board Certified Anti-Aging Pharmacist by the American Academy of Anti-Aging Medicine.