There are a lot of myths and misinformation around COVID-19, testing for it and how best to treat it. This post was written to help ensure you have accurate, informative information.
What Is COVID-19?
Coronavirus refers to a family of viruses that can cause illnesses such as common cold, severe respiratory syndrome (SARS), and Middle East respiratory syndrome (MERS). In 2019, a new strain of coronavirus was discovered. The strain, called COVID-19, is said to have started as an outbreak in China, which then spread worldwide.
Because COVID-19 is new, information is constantly developing and can be confusing to the public. For this reason, we hope to provide the latest facts to provide answers to questions about COVID-19 and testing.
Common Symptoms of COVID-19
The list of COVID-19 symptoms continues to evolve. The range of severity of these symptoms varies from person to person. Some of the most common symptoms include but are not limited to the following:
Fever
Cough
Tiredness/Fatigue
Sore throat
New loss of taste and smell
Chest congestion
Body aches
Nausea, vomiting, diarrhea
Symptoms appear 2-14 days after exposure to the virus. Others may contract the virus and be contagious while remaining asymptomatic.
Preventing COVID-19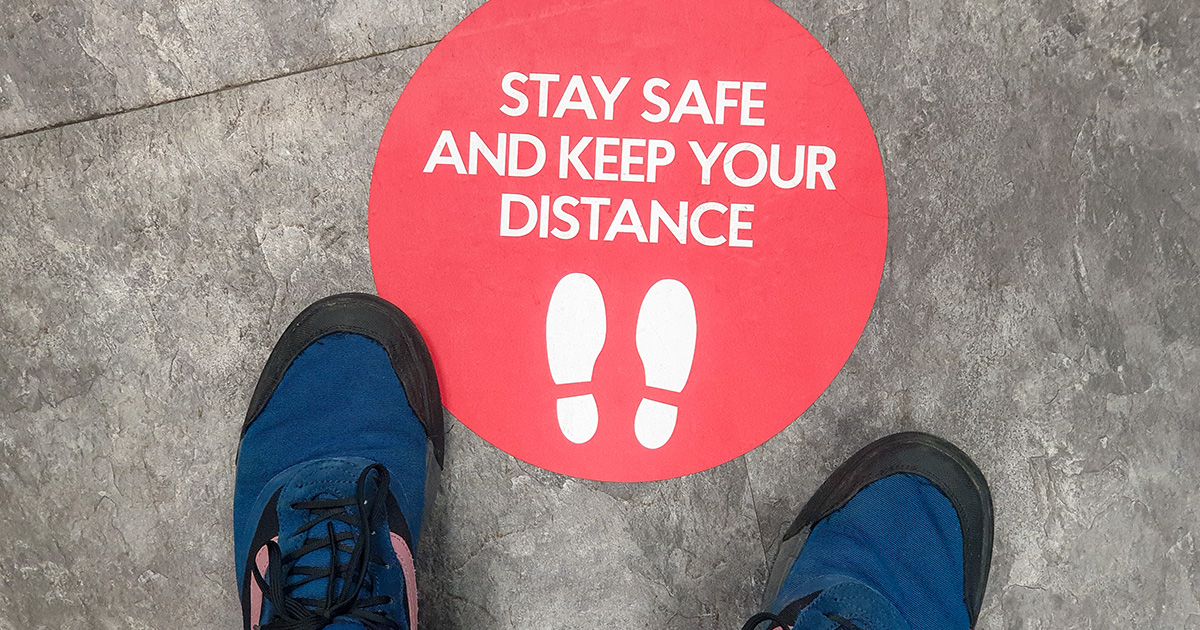 The absolute best way to prevent COVID-19 is to avoid being exposed to the virus in the first place. Prevention is multifaceted, and actions are most effective when layered.
To help prevent the spread of COVID-19, everyone should wear a mask or cloth face covering and maintain six feet distance between yourself and others. To prevent not just COVID but other diseases, make sure to wash your hands often and for at least 20 seconds. This is especially important to do before eating, after using the restroom, after being in a public space, after nose-blowing, after taking care of someone else, and after touching pets or animals. When soap and water are not available, use hand sanitizer.
How the Virus Spreads
COVID-19 is spread in multiple ways. Close contact and contaminated surfaces are the most common ways the virus is transmitted, but airborne transmission doesn't always have to be in close proximity. Let's take a closer look at how to prevent the spread.
Close Contact
The most wide-spread transmissions are thought to be person to person via close contact (< 6 feet apart).
When infected people cough, sneeze, talk, sing, or breathe, they produce respiratory droplets passed from person to person through the air.
The exposure to these respiratory droplets from someone who has or is carrying the virus causes another to become infected.
As the respiratory droplets travel from one person to another, the concentration of the droplets decreases. As time passes, the amount of active virus in the droplets decreases as well.
Airborne Transmission
The virus found in small droplets and particles can linger in the air up to a few hours, which means that even when distanced six feet away from someone, it is still possible to become infected.
Be aware of enclosed spaces and indoor places with poor ventilation, as it has been found that the virus has been transmitted from person to person who were, in fact, greater than 6 feet apart at the time.
Areas where prolonged heavy breathing was occurring, such as in exercising and singing, were also noted as an example where the virus was transmitted airborne at a distance larger than 6 feet.
Data available shows that it is more common for the virus to spread from person to person in close contact rather than via airborne transmission, but small spaces make it more easily spread.
Contaminated Surfaces
Although not as common, the virus may be spread from an infected droplet contaminating a surface then transmitted to another person by the act of them contacting the surface then touching their face, eyes, or nose.
COVID-19 Testing Recommendations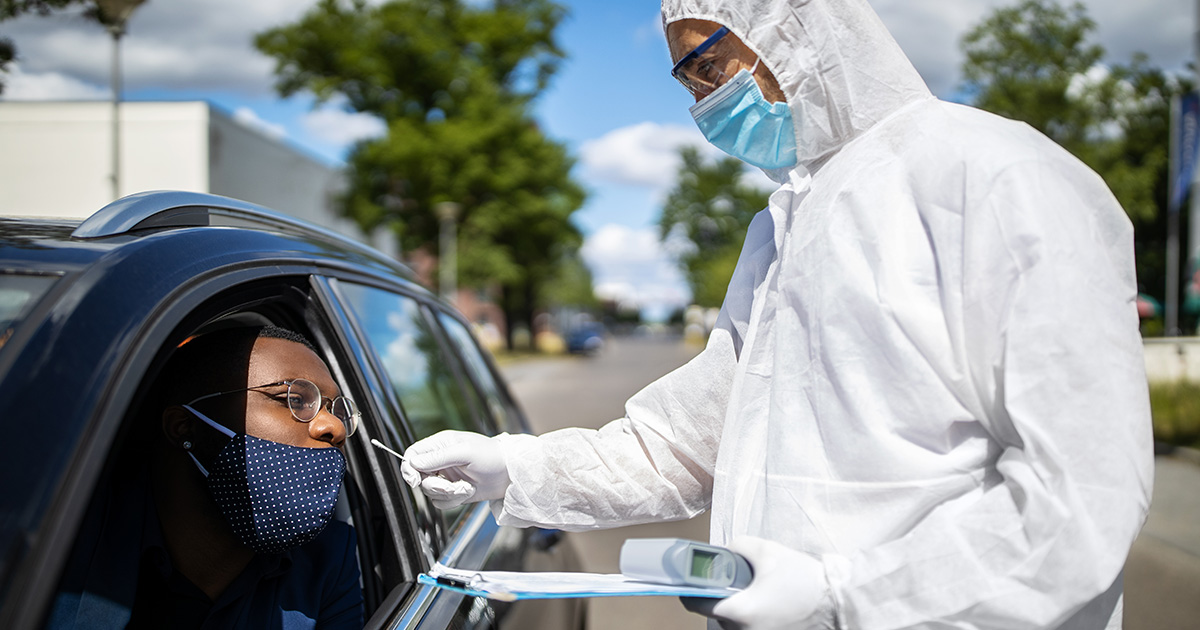 Ten months into the pandemic that has killed more than 330,000 lives and infected more than 18 million people in the United States, many people are more confused than ever and need answers to questions about COVID-19 testing. Not everyone needs to be tested, so the questions remain who needs to be tested? How do I get tested? When should I test if I need to?
There are three types of tests available: PCR (polymerase chain reaction), antigen and antibody testing. PCR testing shows if you are currently infected with covid-19 and is considered the "gold standard." It's fairly reliable and accessible, and antibody testing might show if you were infected in the past. The antigens tests (known as rapid tests) yield faster results but are less reliable, resulting in a larger number of false negatives. Antibody testing determines if you might have been infected with the virus in the past.
Should I Get Tested for COVID-19?
Many people aren't sure whether they should be tested for COVID-19. If you have symptoms of COVID-19, then you should consider getting tested. If you have been in close contact (within 6 feet for at least 10 minutes) with someone who has tested positive or has recently traveled or been in an indoor social gathering, it makes sense to get tested.
Not everyone needs to be tested. Seek the advice of your health care provider before being tested. Whether you test or not, quarantining is crucial. You must quarantine while you await your results. Knowing whether you are infected can help protect the health of your entire community.
Timing of COVID-19 Testing
Getting tested in the 1-2 days following your known exposure is too soon. The average onset of symptoms is five days post-exposure, and your peak infectiousness is two days before and one day after your symptoms start. Wait five days before testing after an exposure.
At Home COVID-19 Testing
Many people ask, what do I need to know about testing for COVID-19 at home? At home COVID-19 test kits are available with a doctor's prescription. At-home testing is convenient and will continue to be necessary until the vaccine is more widely available.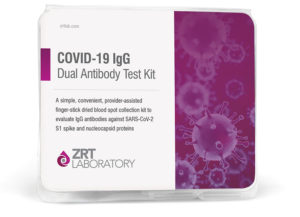 At Home Antibody Testing for COVID-19
The Compounding Pharmacy of America online health shop has a COVID-19 IgG Dual Antibody At-Home Testing Kit. You can buy our COVID-19 antibody test kits for around $170. Please note, the antibody test is a blood test done to find out if you had the virus in the past. It cannot determine if you currently are infected with COVID-19. Antibodies are proteins in your blood that are produced by your immune system in response to an infection.
They can be detected for several months after you contract the virus. They are known to provide immunity to the virus, but current evidence has not been able to show for exactly how long you are protected from getting the virus again. There are several reasons why antibody testing is recommended:
You have had COVID-19 symptoms in the past but were not tested at the time.
You are going to have a medical procedure, especially if you had a positive COVID-19 test previously.
You've had COVID-19 and now wish to donate plasma to help treat others who have severe cases of COVID-19.
What to Know About the COVID-19 Vaccine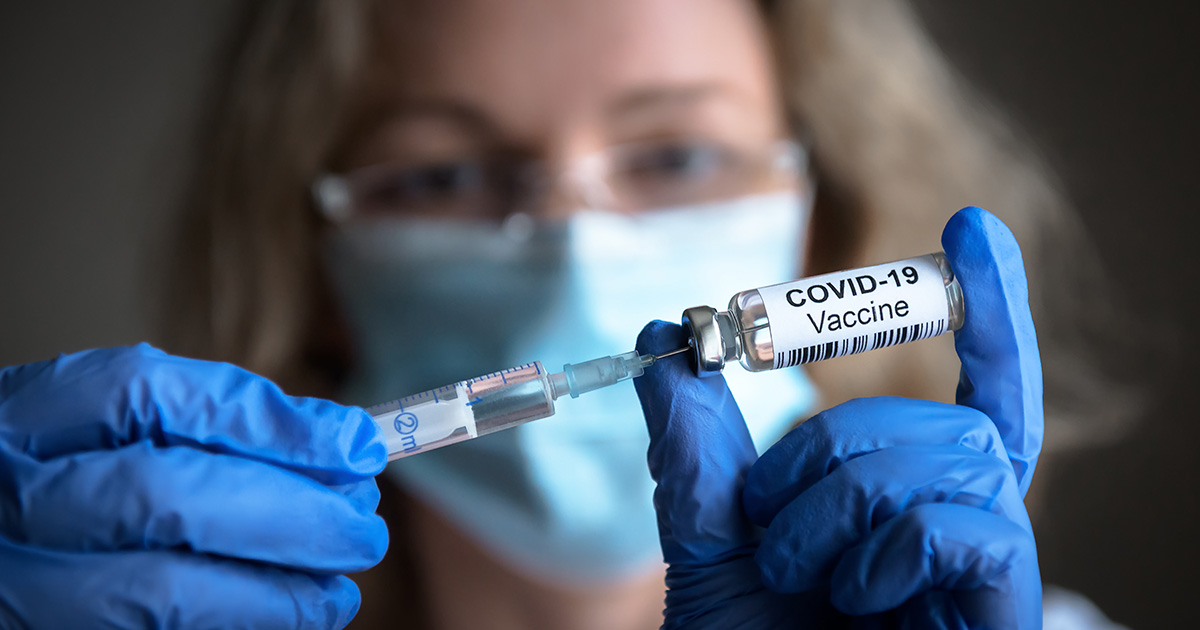 Two different COVID-19 vaccines are now available to some front-line employees and individuals at the highest risk. Still, the vaccine won't be widely available to the general public until Summer 2021 at the earliest. This means testing continues to be an important part of containing the virus and protecting our communities.
At home testing for active COVID as well as antibody testing is extremely important and should be considered as part of protecting yourself and those around you.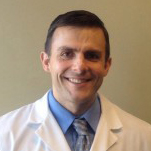 Chief Operating Officer, The Compounding Pharmacy of America
Matthew Poteet, Pharm.D. graduated with Honors from Lee University with a Bachelors of Science in Biological Science. After his undergraduate training, he completed the Doctor of Pharmacy program at Mercer University Southern School of Pharmacy, graduating in 2004. Dr. Poteet has spent much of his pharmacy career on staff at two of the most prestigious academic teaching hospitals in the Southeast; Emory University in Atlanta and Vanderbilt University Medical Center in Nashville. At these institutions he received extensive experience and training in sterile products compounding.
He returned home to East Tennessee in 2010, where he has held the position of Pharmacy Director at two sterile products pharmacies in Knoxville. Matthew lives in Knoxville with his wife, Chris. Dr. Poteet is Tennessee's first Board Certified Anti-Aging Pharmacist by the American Academy of Anti-Aging Medicine.