It's not uncommon for any of us to wake up in pain, either from a chronic illness or trying to cram too many activities into our weekends. The first place that we think of to look for relief from muscle or joint pain tends to be from over the counter medications. This is not the only option available, and a transdermal pain cream offers a safe and effective treatment option.
We lead such busy lives through the week that many of use our weekends to pack in several errands and activities that we haven't had time to get to throughout the week. Our typical two-day "break" may include doing chores, yard work, household repairs or even renovation projects. We may also take that time to get active and work out at the gym, go hiking, cycling or play a team sport. It's not uncommon to wind up hurting on Monday morning.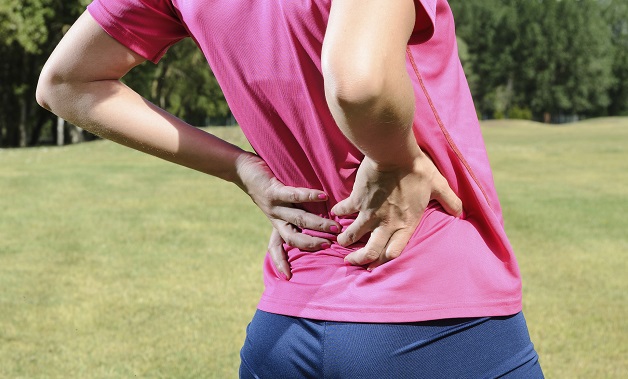 Long-Term Use Of Over-The-Counter Pain Medications
Most people keep a bottle of some type of over-the-counter (OTC) pain medication on hand to deal with mild-to-moderate pain. They may use ibuprofen, naproxen or acetaminophen. All of them can lead to serious health issues when taken over a long time for chronic pain.
Many people use these products frequently and never stop to think about label warning about long-term use, especially if they are trying to lessen symptoms of conditions like arthritis, chronic back pain or a soft tissue injury like whiplash that can take several months to resolve. Ibuprofen and naproxen can put people at increased risk for stomach ulcers, blood clots and stroke when taken over a long time. Acetaminophen can be toxic to the liver in similar circumstances.
Benefits Of A Transdermal Pain Cream Alternative Compared To OTC Medications
When looking for a way to treat pain and lower the risk of health issues, a transdermal pain cream is a viable alternative. The medication can be applied directly to where it hurts, instead of being swallowed and going through the digestive system. It can act quickly to deal with the pain.
Custom dosages can be prepared to treat a patient's specific needs, and topical sports medicine can treat pain and inflammation at the source quite effectively. If more than one medication is required, a compounding pharmacist can prepare them together in the cream; it can be applied where it will do the most good.
To Find Out More About Transdermal Pain Cream Or Compounding Medicines, Call Us Now!