American consumers have several choices in where they buy their medications, ranging from their neighborhood drug store to a licensed compounding pharmacy. The vast majority of prescriptions dispensed in the country (over 80 percent) are generic.
Over the past decade, several popular drugs have gone off patent and some retailers offered incentives to consumers who bought generic medications. During the same period, prices either held steady or declined, saving consumers a significant amount of money.
Things have recently changed however, when it comes to the prices of generic drugs.
Consumers Facing Higher Prices For Generic Drugs
Recently, prices for some generic drugs have increased quite significantly over a relatively short period of time, prompting the Senate Subcommittee on Health and Aging to launch an investigation into why prices for generic drugs have taken such a sudden jump.
Why Generic Drugs Are Getting More Expensive
Prices have been on the rise due to a couple of factors:
Regulatory measures were put into place that amended incentives for companies producing generic drugs and reduced competition within the industry. Walmart offered a $4.00 generic program for consumers, and other retailers followed suit. While this was a definite advantage for buyers, it proved difficult for companies to make a profit when the product was being sold at such low prices. Generic manufacturers were put in a position where they had to either cut costs or get out of the market entirely.
Companies that opted to outsource production of generic drugs raised a number of issues affecting their products. Offshore factories are more difficult for government agencies to inspect and are more likely to have production issues. They also tend to get shut down more often than facilities located on US soil.
Buy From A Licensed Compounding Pharmacy
For consumers, buying medications from a licensed compounding pharmacy still provides good value, even though the cost of generic drugs have gone up recently.
At Compounding Pharmacy of America, we believe that commercially manufactured medications aren't always the best choice for all patients. Why should you pay extra to special order the medications you need, when we can provide them in the precise formulations or dosage requirements you need at a lower cost?
We have a very simple goal: to give you the highest possible quality and customer service at unbeatable prices.
Our pharmacists have over 15 years of the highest level compounding experience, and are on call to answer any questions you may have 24 hours a day, seven days a week. We offer fast shipping and delivery, as well as a price match guarantee to our customers.
Contact Us Today To Find Out More About Our Compounding Services!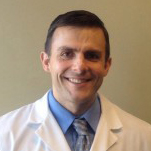 Chief Operating Officer, The Compounding Pharmacy of America
Matthew Poteet, Pharm.D. graduated with Honors from Lee University with a Bachelors of Science in Biological Science. After his undergraduate training, he completed the Doctor of Pharmacy program at Mercer University Southern School of Pharmacy, graduating in 2004. Dr. Poteet has spent much of his pharmacy career on staff at two of the most prestigious academic teaching hospitals in the Southeast; Emory University in Atlanta and Vanderbilt University Medical Center in Nashville. At these institutions he received extensive experience and training in sterile products compounding.
He returned home to East Tennessee in 2010, where he has held the position of Pharmacy Director at two sterile products pharmacies in Knoxville. Matthew lives in Knoxville with his wife, Chris. Dr. Poteet is Tennessee's first Board Certified Anti-Aging Pharmacist by the American Academy of Anti-Aging Medicine.