The way you look after yourself on a daily basis has a lot to do with your overall health. If you think of your body as a luxury automobile, you would want to make sure that you were putting only premium fuel into it so that it could perform at its best, wouldn't you?
The same logic holds true when you are thinking about the benefits of proper nutrition. While you should be able to enjoy the occasional treat as part of your eating plan, you wouldn't want to include too many foods that are laden with fat, sugar, or salt. Skipping meals is just as harmful to your body, since you aren't giving it the fuel it needs to get through a busy day.
Modern medicine can do a lot to treat disease and all types of chronic conditions. Whatever prescription you bring to your pharmacist to be filled, you will stand a much better chance of having it work to help you feel better if you are doing everything you can to look after your body properly, including following a healthy diet.
Benefits Of Proper Nutrition
Helps you to maintain a weight that is right for your body
Gives you energy
Helps to boost your immune system
Delays the effects of aging
Prevents excessive fatigue
Helps you to stay fit and active into old age
Protects your teeth and helps to keep gums healthy
Improves performance on the court, track, golf course, etc.
Improves concentration
Helps to lower risk of serious illnesses (heart disease, some forms of cancer, gallbladder disease, mature-onset diabetes)
What Is Proper Nutrition?
What should a healthy diet include? Here are the basics you should cover in your eating plan:
Low-fat dairy products, including milk, yogurt, and cheese.
Meat, fish and poultry. Remove skin before cooking, and bake or broil more often than frying.
Whole grain breads, cereals, pasta, and rice. Eat beans and lentils as a substitute for meat in some meals.
Fruits and vegetables. Fresh and frozen are good options. If you are looking at canned products, choose ones packed in water and check the salt content for canned vegetables before you buy.
Use sugar only in modest amounts when cooking and go easy on treats. Substitute fruit instead if you are craving something sweet.
Don't add salt at the table; most processed foods are loaded with salt at the factory.
Drink plenty of fluids to stay hydrated. Carry a water bottle with you to get in the habit of drinking regularly; juice, soup (homemade is best), and tea all count toward your daily fluid requirement.
When you get a new prescription, do ask your doctor or pharmacist whether you should avoid any types of foods due to interactions that may counteract with the prescribed medication or make it less effective.
Remember, many diseases and illnesses can be prevented with a proper focus on good nutrition! Take care of yourself now!
Contact Us If You Have Any Questions About Health & Wellness
Or Customized Pharmaceutical Solutions That Typical Pharmacies Cannot Always Provide!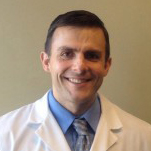 Chief Operating Officer, The Compounding Pharmacy of America
Matthew Poteet, Pharm.D. graduated with Honors from Lee University with a Bachelors of Science in Biological Science. After his undergraduate training, he completed the Doctor of Pharmacy program at Mercer University Southern School of Pharmacy, graduating in 2004. Dr. Poteet has spent much of his pharmacy career on staff at two of the most prestigious academic teaching hospitals in the Southeast; Emory University in Atlanta and Vanderbilt University Medical Center in Nashville. At these institutions he received extensive experience and training in sterile products compounding.
He returned home to East Tennessee in 2010, where he has held the position of Pharmacy Director at two sterile products pharmacies in Knoxville. Matthew lives in Knoxville with his wife, Chris. Dr. Poteet is Tennessee's first Board Certified Anti-Aging Pharmacist by the American Academy of Anti-Aging Medicine.