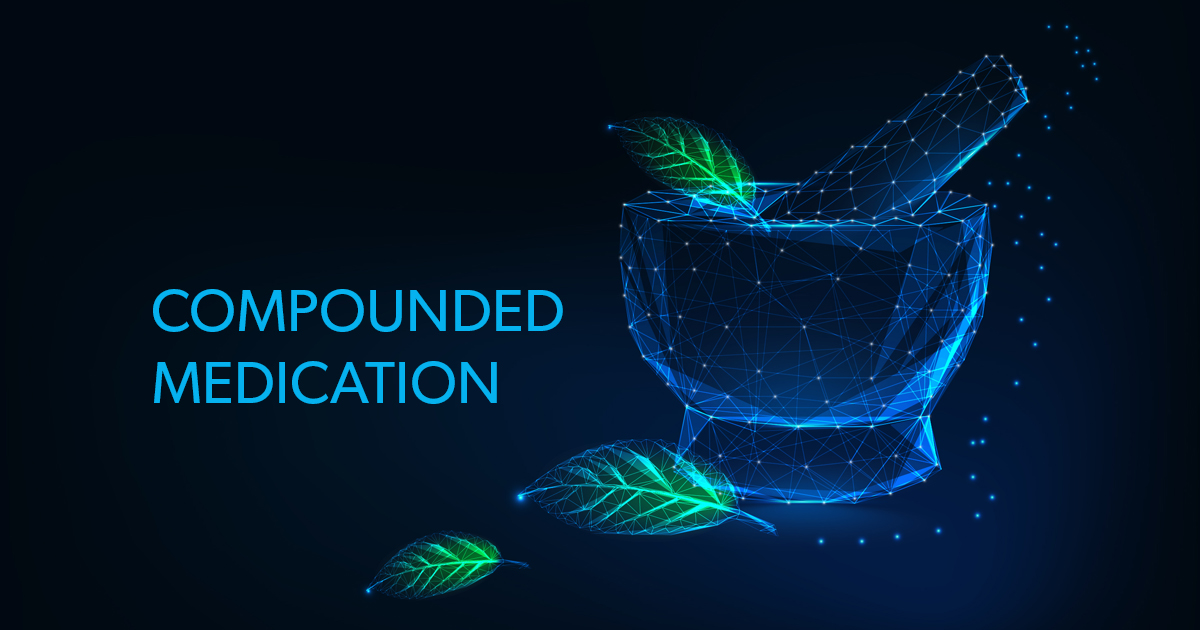 When a physician or other healthcare provider licensed to provide medication gives you a prescription, it is because they believe the benefits of providing you with such medication outweighs any risks. Many considerations go into finding the best medication for your medical needs. Certain factors, like health history, comorbid conditions, and even allergies may affect your ability to take a commercially available prescription. In cases like these, compounded medications can be the answer.
What Is a Compounded Medication?
There are two main types of medication a physician may prescribe – commercially available medications and compounded medications. Though each should provide the same outcomes, they are quite different. For example, commercially available medications are:
Manufactured and dispensed by firms under the inspection of the Food and Drug Administration (FDA).
Generally available at all retail pharmacies (such as CVS, Rite-Aid, or Walgreens).
Reviewed by the FDA to determine safety and efficacy for its indicated uses.
Compounded Medications are:
Prepared and dispensed by special pharmacies that operate under state laws in addition to United States Pharmacopeia (USP) requirements, in addition to their Good Compounding Guidelines.
Only available from pharmacies that are equipped to effectively and safely compound medications.
Your physician alone helps decide if a compounding medication is right for you, given your unique medical history and needs.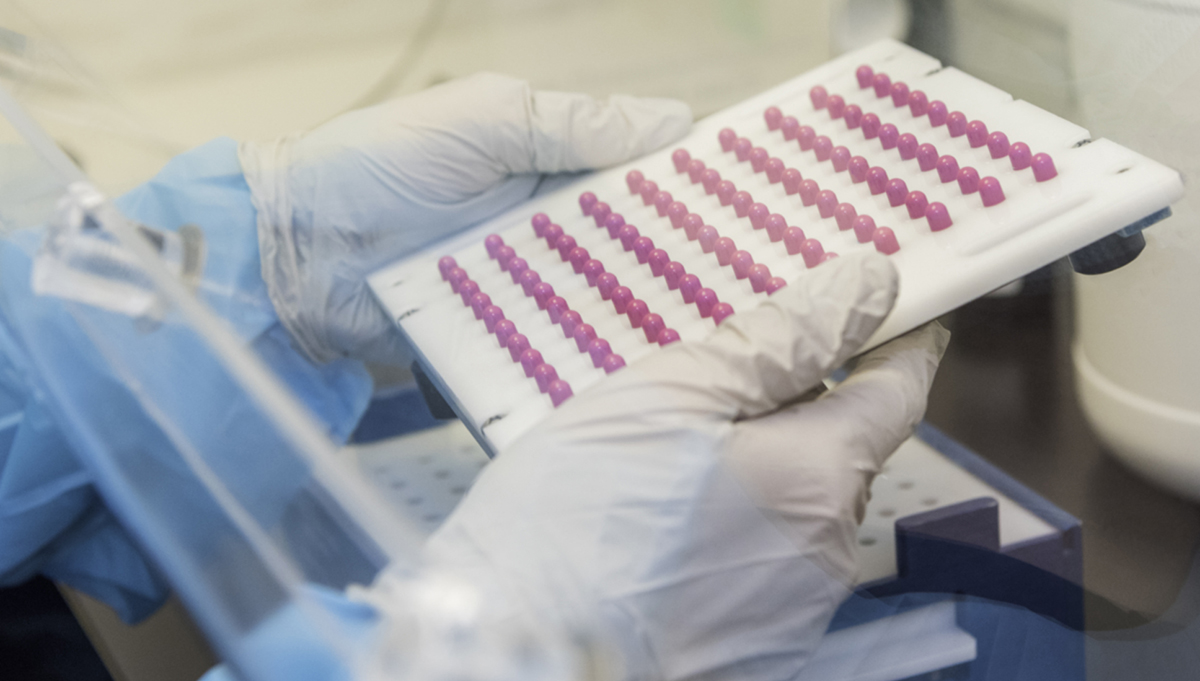 How Do You Compound Medications?
Compounding is the act of creating a pharmaceutical grade medication when commercially available prescriptions do not work to effectively meet the needs of the patient. In some cases, a patient may not be able to tolerate the dosage or formulation of a commercially available drug. In other cases, the exact dosage may not be commercially available or a patient may require a medication that is experiencing a shortage or discontinued altogether.
The United States Pharmacopoeia Convention (USP) formally governs and oversees the act of compounding. They define compounding as any action – such as preparation, altering, labeling, or mixing – of a medication or drug-delivery device in accordance with a prescriber's instructions and knowledge, and the preparer's experiences and best practices.
Here are a few examples of compounding medication:
Customizing the dosage or strength of a medication
Adding flavor to a medication (for example, to make it more palatable for children)
Reformulating a medication to make it possible for a patient to take (for example, by removing an allergen such as gluten or food dye)
Adjusting the formulation of the medication to make it easier for a patient to take (for example, taking a medication only commercially available as a pill and making it a liquid, for patients that have difficulty swallowing.
This is only a sampling of what a compounding pharmacist can do. They can also make medications in the form of topical cream, transdermal formulations, and other delivery methods that work with an individual's unique medical needs. A compounding pharmacy can work to make specialized medications that are not available commercially, empowering patients with more options.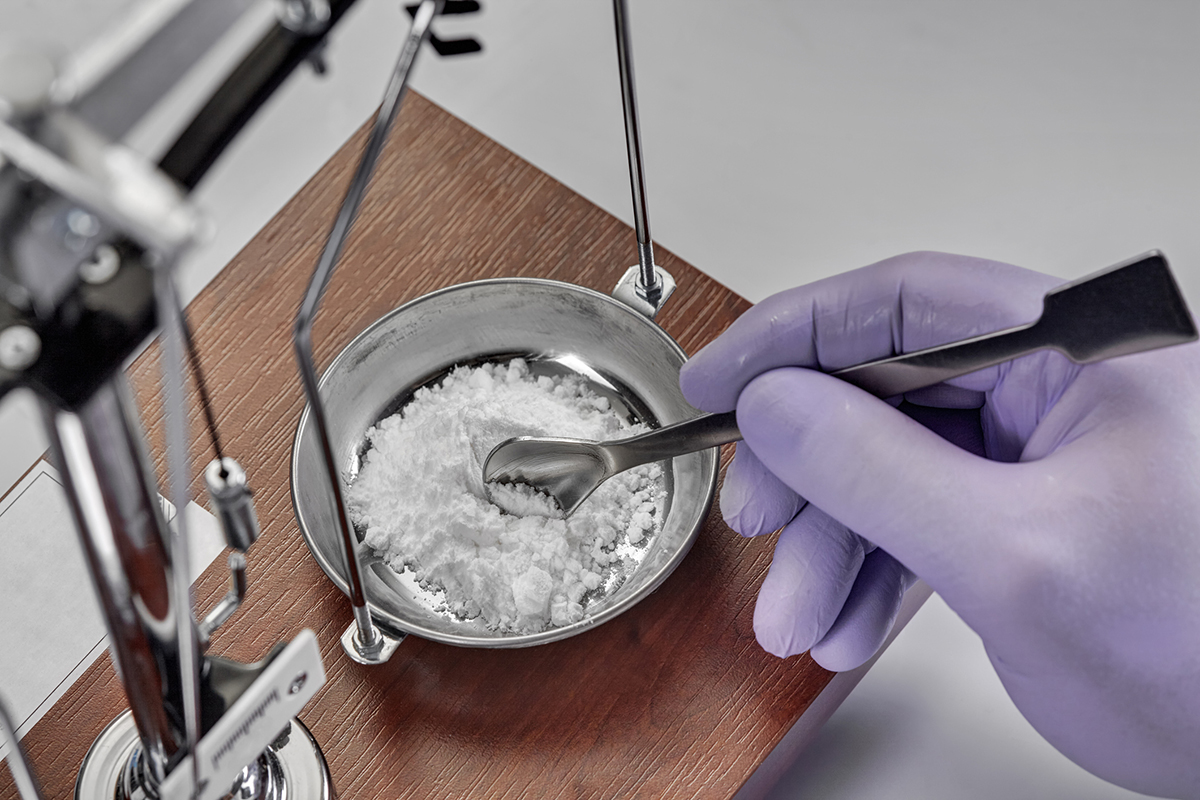 What Is a Compounding Pharmacy?
It is essential to understand the difference between compounding and drug manufacturing. Manufacturing is the process of producing a medication approved by the Food and Drug Administration for a specifically outlined purpose. Dyes, possible interactions, and known allergies do not affect this approval. Pharmaceutical compounding is the preparation of a medication to meet the exact specifications of the prescriber and overseen by a pharmacist who is licensed by a state board of pharmacy. A compounding pharmacy does consider sensitivities, allergies, and other issues that could affect a patient's ability to take the medication. In fact, compounded drugs are created with many of these issues in mind.
Many pharmacies across the United States offer some form of compounding, but only compounding pharmacies have the specialized equipment and infrastructure necessary to create safe and effective custom formulations designed to meet unique medical needs. A compounding pharmacy has the ability to create sterile formulations (generally prescribed for the eye or intramuscular injections) in addition to non-sterile formulations (topical creams, pills, gels, liquids, and many other types of medications).
Every pharmacist licensed to dispense medication learns the basics of medication compounding. For example, they learn how to use the tools necessary to create basic custom formulations when asked to do so by a prescriber. However, there are only around 7,500 pharmacies in the United States that specialize in compounding. As such, pharmacists at these facilities have extensive knowledge regarding the compounding of medications to meet unique patient needs. Compounding pharmacies in the United States often only offer these custom formulations.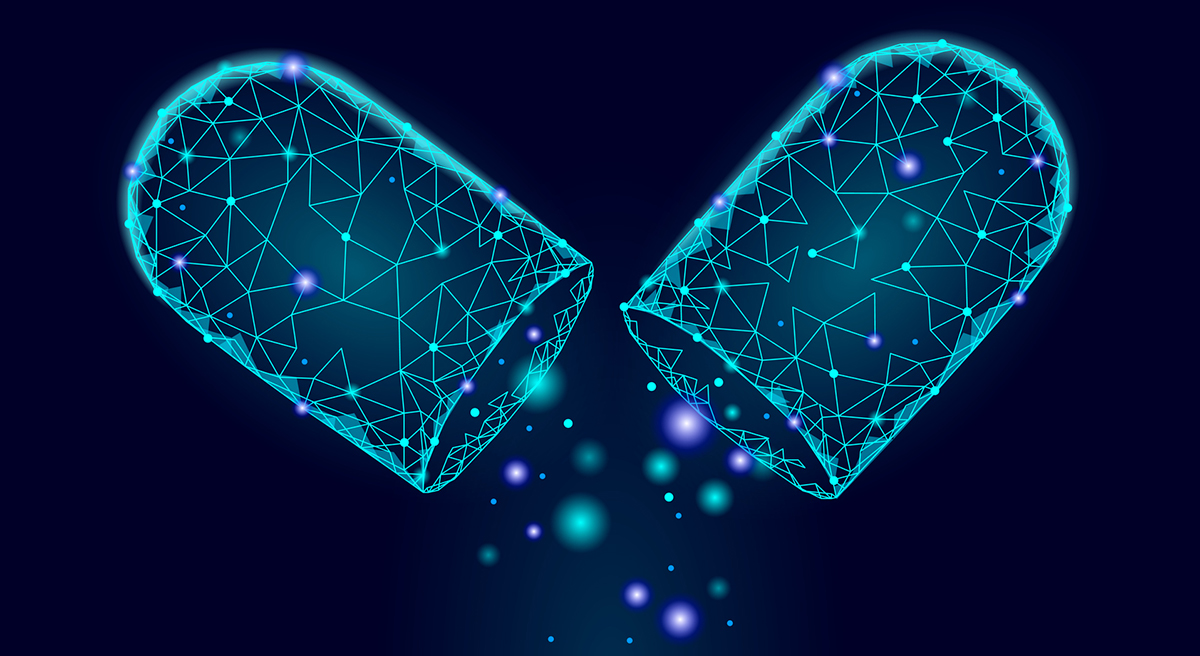 Who Regulates Compounding Pharmacies?
Compounding pharmacies are not regulated by the FDA like those selling commercially available medications, but this does not mean they are not regulated at all. All compounding is overseen by state licensing boards of pharmacy. Community and hospital-based compounding pharmacists can be exempt from some FDA regulations, provided that they comply with the FDA regulations set forth in Section 503A in the Food, Drug, and Cosmetic Act of 1938. In addition, all pharmacists and pharmacies who engage in compounding are subject to oversight by state and federal authorities. Those who suggest compounding pharmacies aren't regulated by the FDA are playing a trick with semantics, perhaps for their own financial ends.
The FDA does have oversight regarding the preparation and dispensing of compounded medications. For example, the FDA still has oversight for the APIs (Active Pharmaceutical Ingredients) that are used in all compounded medications. In addition, the Drug Enforcement Administration (DEA) has oversight for all controlled substances (Schedules II-V) that are used in compounded medication.
Finally, the USP Convention issues guidelines and standards that relate to the compounding of medication. This is a private, not for profit organization that helps set definition regarding the acceptable chemical purity of medications in addition to setting standards for professional practice. The USP helps develop standards that pertain to the purity, strength, and quality of ingredients and supplements that are used in compounded medications.
Compounding Pharmacies' Standard Keepers
Some of the most relevant standards applicable to compounding pharmacists include the following:
This offers a nationally recognized standard for the processing, testing, and verification of compounded medications, specifically sterile formulations. It outlines best practices for preventing contamination with microbes in a variety of settings (hospital, community, retirement homes, etc.).
This is a professional guideline that outlines best practices for preparing compounded medications for health care settings. It describes the levels of compounding (from simple to complex), and establishes criteria for compounding pharmacists to follow when preparing custom formulations.
A newer standard recently developed by the USP, it defines quality standards pertaining to hazardous drug preparation and minimizing exposure in order to protect patient and pharmacist safety. The guideline went into effect on July 1, 2018 and applies to all drugs deemed hazardous by the National Institute for Occupational Safety and Health.
Compliance with these guidelines and others set forth by the USP is considered a matter of professional practice for compounding pharmacies. Often, pharmacies have other internal standards that protect the health of the patient and the worker, while assuring the efficacy of the medication in question.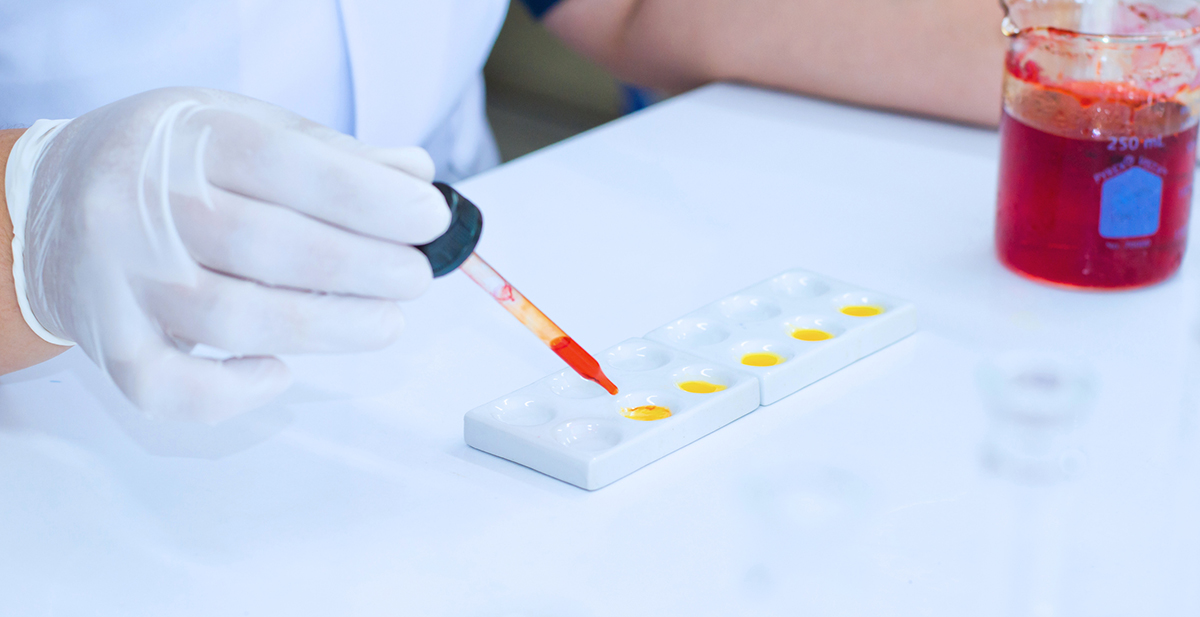 What Kind of Training Does a Compounding Pharmacist Have?
All pharmacists undergo four years of intensive and rigorous training in pharmacy school. There, they learn the basics of compounding medication. Most state licensing boards test a prospective pharmacist's compounding skills and knowledge before issuing a license. However, the pharmacists who practice at special compounding pharmacies offer undergo additional, intensive training specifically regarding medication compounding. States do not have specific requirements for compounding medication training, but most pharmacists regularly attend training to refine their skills and learn about emerging best practices, especially with regard to Active Pharmaceutical Ingredients (APIs).
When Would I Need to Visit a Compounding Pharmacy?
If traditional pharmaceutical options don't work or have ingredients that could complicate a person's health, doctors will likely direct patients to a compounding pharmacy. However, even if traditional medications aren't counter-indicated, some people just prefer a compounded formulation. From preferred gel applications to liquid forms rather than pills, compounded pharmacies offer options that traditional pharmacies don't. If drugs from box store pharmacies don't have what you need, talk with your health care provider about a compounding pharmacy. If you have any questions or concerns about taking a compounded medication, talk to your prescriber.
Compounding Pharmacy of America Offers Options
Compounding Pharmacy of America gives you and your prescriber the ability to adjust and customize your current prescriptions to increase the efficacy, quality, or safety based on your medical history. Our pharmacists work with both patients and physicians to develop innovative, safe, and effective solutions that go beyond what commercially available medications can provide. From changing the formulation (pill to liquid) to providing a custom dose, we are committed to helping you achieve optimal health and functioning.
You can count on Compounding Pharmacy of America to deliver safe, effective, and high-quality compounded medications in compliance with federal and state regulations in additional to the highest standards of professional practice.