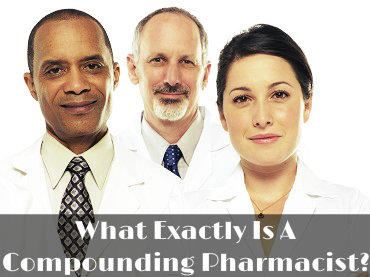 If you watch television, listen to the radio, or even browse the internet, there are many different advertisements for all kinds of medications. These medications are produced in mass quantities, tested on different control groups, and then distributed for the use of the general public. The problem with this method is that there may be additives, the available doses may or may not work for specific individuals experiencing different problems, and there may even be problems with the way that the medication is taken.
What is the alternative? The answer is a simple one; use a compounding pharmacist. A compounding pharmacist, like here at The Compounding Pharmacy of America, can actually prepare a very specific medication for the patient's needs. For example, if a patient cannot swallow a large capsule, our compounding pharmacists can prepare the very same medication in an alternative, custom form.
Where Do Compounding Pharmacists Work?
A compounding pharmacist works in a highly sterile, controlled, and safe environment. They don't work in the type of factories that produce millions of pills per minute. They work inside of a laboratory. The labs can be independent or inside of a medical facility. The pharmacist can even work inside of a doctor's office as part of a medical team.
These pharmacists, like all pharmacists are trained to understand all aspects of chemical compatibility. This means that they can actually create alternative dosing. A compound pharmacist must also attend continuing training that keeps them current of changes and trends on the pharmaceutical industry.
What Can Compound Pharmacists Do for You?
Whether you are a patient or a doctor wondering what the advantages are of using a compounding pharmacist, there are several such as:
Manufacturing of discontinued medication
Deletion of an ingredient that the patient may be allergic to such as dyes or fillers
Custom dosage forms
Custom flavors for oral medications
Combining medication or supplements to make them easier to take
We are here to offer the specialized pharmaceutical care that you deserve.
Call Us Now To Get More Info On Customized Compounded Medications!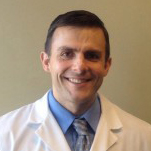 Chief Operating Officer, The Compounding Pharmacy of America
Matthew Poteet, Pharm.D. graduated with Honors from Lee University with a Bachelors of Science in Biological Science. After his undergraduate training, he completed the Doctor of Pharmacy program at Mercer University Southern School of Pharmacy, graduating in 2004. Dr. Poteet has spent much of his pharmacy career on staff at two of the most prestigious academic teaching hospitals in the Southeast; Emory University in Atlanta and Vanderbilt University Medical Center in Nashville. At these institutions he received extensive experience and training in sterile products compounding.
He returned home to East Tennessee in 2010, where he has held the position of Pharmacy Director at two sterile products pharmacies in Knoxville. Matthew lives in Knoxville with his wife, Chris. Dr. Poteet is Tennessee's first Board Certified Anti-Aging Pharmacist by the American Academy of Anti-Aging Medicine.