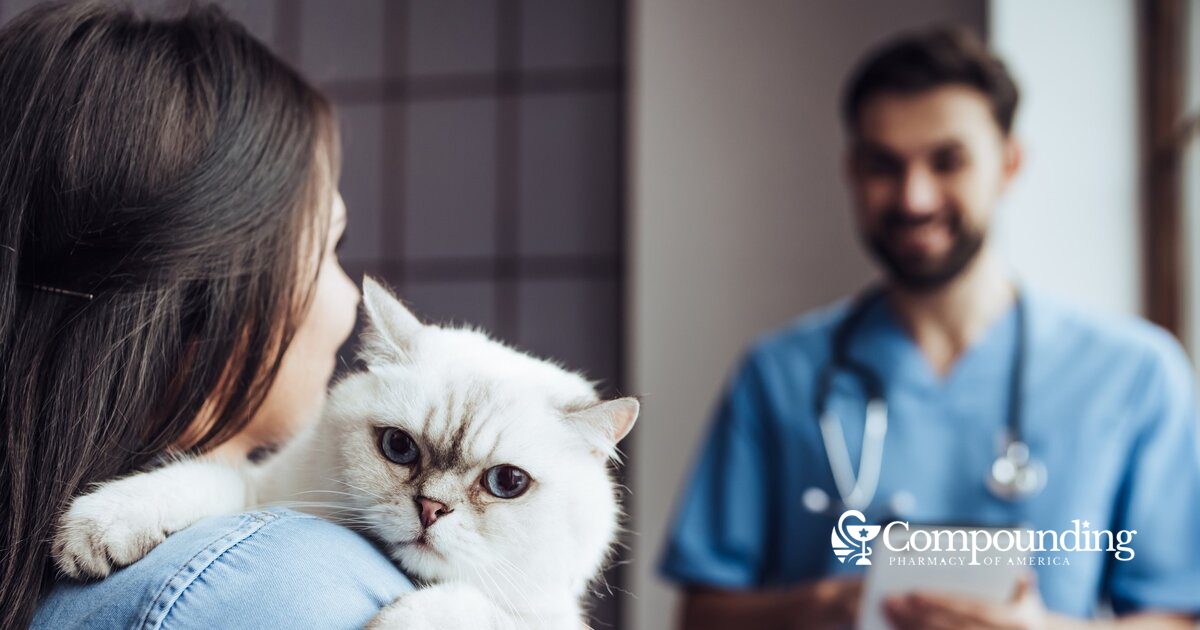 If your pet is ill or otherwise in need of medication, then it's a guarantee that you'll only want the best treatment for them. However, not only are you searching for medications that are effective and safe for your animals, but it's also important that your pet is willing to take that medication. Sometimes, it can be difficult to coerce a dog, cat, or other animal to take important meds. After all, your pet doesn't understand how they're benefiting from receiving their prescription.
If you're struggling with getting your fur baby to take their medication, then it's a great idea to turn to a compounding pharmacy. Compounding pharmacies are able to provide you with custom medications, tailored to your animal's unique prescription. We make it our goal to create medication that is more palatable and appealing to your animals, all while adhering to their unique prescription. Pet compounding is an especially useful service, given many pets' unwillingness to receive important medication.
Whether your pet just isn't able to take a particular medication in its commercial form, or even if that medication has been discontinued, it could be time to pursue custom medication for your pet.
Animal Pharmacy Compounding Is a Growing Field
The practice of compounding medicine for pets is becoming increasingly popular as time goes on. More people are beginning to realize the benefits that come along with this method — they're seeing how beneficial customized medication can be when it comes to easy administration to animals.
Currently, the field of compounding medicine is innovative and growing, whether it's for pets or humans. While pets can share many of the same diseases as people (such as heart conditions or diabetes), administering medicine to pets introduces a wealth of unique challenges. Many of these challenges can be eliminated through the use of compounded pet medication, and more pet owners are beginning to realize that.
As the field continues to develop, the more effortless it is for pet owners to give their animals the prescription medications they require.
What Can Animal Pharmacy Compounding Do for Your Pet?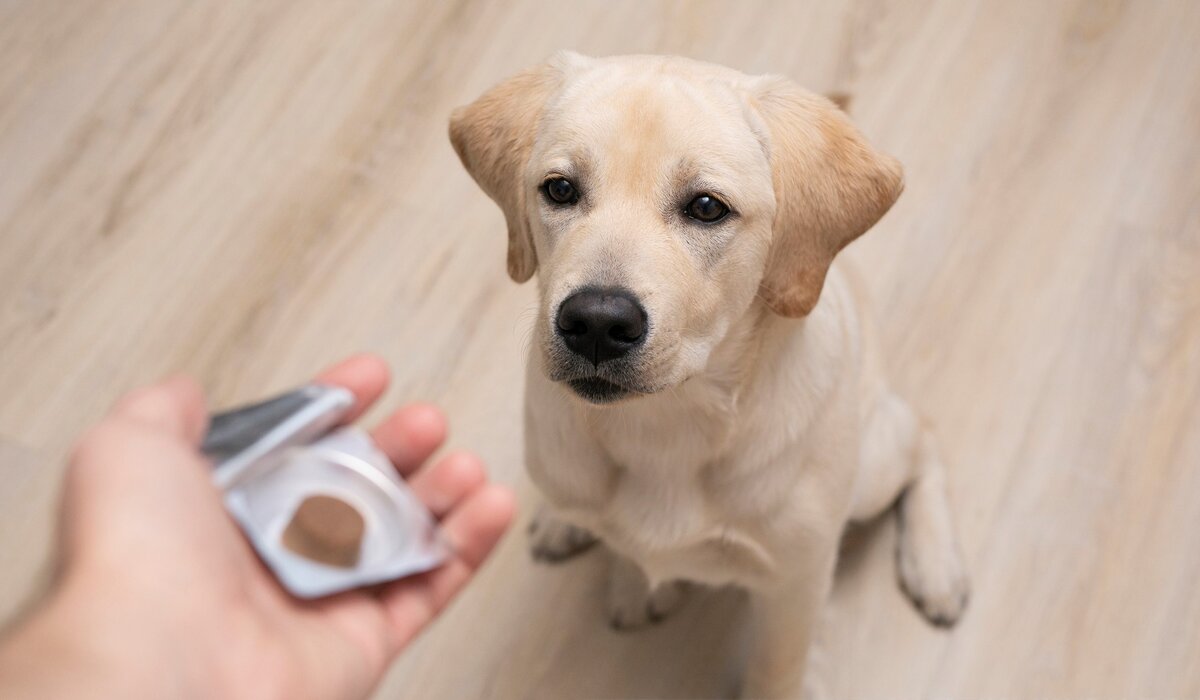 There's a variety of ways that a compounding pharmacy can create customized pet medication.
For instance:
Producing alternative dosage forms of your pet's prescribed medication
Recreating prescription medication with a customized dosage or strength
Producing any prescription medications that are hard to find or discontinued
Utilizing flavoring (such as chicken, tuna, or beef) to make prescription compounded medication more palatable to your animal
Supplying you with an alternative to oral medications, if these aren't a feasible option for your pet — alternatives could include transdermal gels, which can be effectively absorbed through your pet's skin
Providing a formula that contains a combination of several prescription medications in one
So, as you can see, pet compounding is an incredibly useful and versatile service. No matter the reason you're seeking out alternative prescription medications for your animal, the veterinary services of a compounding pharmacy can be of great use.
Animal Medication in a Customized Size, Strength, or Form
A lot of factors go into determining the size, strength, and dosage form of your pet's medication. This can vary quite enormously, seeing as pets can vary so greatly from one another. For instance, even if they have the same condition and are taking the same prescription medication, the size of a chihuahua's dose is going to be far less than the dose of a Great Dane.
Taking this variation into account, as well as the different reasons pets require prescription medication, compounded pet medication comes in several dosage forms.
These include:
Medicated chewable treats
Ear drops
Liquid concentrates
Transdermal medications
Dusting powders
What Are Transdermal Medications for Pets?
Transdermal medications are just one form of compounded prescription medicine available to pets. As the name would imply, transdermal medications are delivered through the animal's skin, after being applied topically. From there, the medicine is absorbed directly into their bloodstream. This means that less of the active ingredient will be needed, as compared to oral medicines.
Plus, when a compounded transdermal medicine is applied and absorbed directly at the site of disease or injury, the result is often higher tissue levels and reduced blood levels of various prescription medicines.
With transdermal medication, your pet will be able to avoid many of the unpleasant side effects of their prescriptions. Drug interactions can also be reduced when using this form of compounded medicine. For these reasons, a transdermal application can be seen as a highly favorable option, when giving medicine to animals.
In particular, transdermal medications are extremely useful for giving prescription medication to cats. Rather than having to force unpleasant-tasting medicine into their mouth, all you'll need to do is give your cat a quick petting. Clearly, most kitties are going to be far less resistant to the transdermal version of administration. If you're the owner of a particularly stubborn feline, then this could be the way to go.
Compounded Pet Prescriptions Can Improve Compliance
For a multitude of reasons, compounded medication can significantly improve your pet's compliance. For one, with compounded pet medicines, it's possible to reduce the prescription down to the smallest possible number of doses. For example, say your dog is currently receiving three separate creams to treat an injury and reduce pain. It might be difficult getting your pet to comply with all of these steps, as this is quite a lengthy treatment.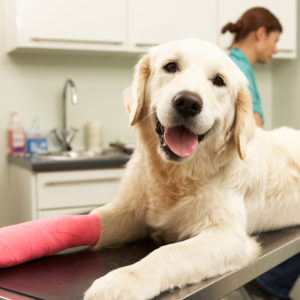 On the other hand, it's possible for that same dog to have its medications combined by a compounded pharmacy. This way, you'll only need to worry about administering one round of topical treatment, making it easier for your pet to behave, throughout the entire process. All you'll need to do is have all three agents compounded into just one preparation, and the process will suddenly become miles easier.
No matter what kind of pet you have — be it a dog, cat, horse, reptile, or something else entirely — it can be tricky giving any animal medications, making compliance a struggle. Each kind of animal presents its own unique challenges to the process. Resistance to taking certain medications, such as a pill, can offer further issues for you and your pets.
For instance, if you've attempted to get your animal to swallow a pill four times before it actually goes down, how much of that medicine was actually swallowed? If the pill was repeatedly spat back out, its coating has already begun to dissolve. At this point, the pill is simply breaking apart in your hand, making it so that your pet is receiving less of their prescription. It's preferable that your dog, cat, or other animal swallow pills on the first try, to ensure that they're receiving the correct dose — plus, that way, the situation is far less frustrating for everyone involved, including your pet.
By utilizing custom veterinary compounding, issues like the one described above can be entirely avoided. If you're looking for a pill that's actually palatable to your pet, then this can be accomplished through compounding medication. For example, at Compounding Pharmacy of America, we offer medications in tasty flavors, such as a chicken, tuna, or beef suspension.
If you're looking to avoid some of the worst frustrations of administering medicine to a pet, try turning to a compounding pharmacy. No matter the unique needs of your animal, or what their medication regime looks like, it can likely be customized to suit them to the highest degree. Gone are the days of constant compliance issues, as your pet becomes far more willing to accept doses of their prescription medicine.
Compounded Pet Prescriptions Provide the Most Accurate Strength
Much of the time, a commercially available pet medication is going to be based around the "average" sized pet and formulated to suit that average pet. However, depending on the breed of your dog, the weight that constitutes "average" can vary enormously. This can sometimes lead to dosage problems if the medicine is not customized to fit your pet and their needs.
A compounding pharmacy will take your pet's size and weight into account, before working to create customized pet medication for the animal. The dosage will be formulated specifically to fit your pet, no matter their size.
Modifications to Dosage Form for Pet Medications
A common reason that pet owners seek out compounding pharmacies is to acquire custom dosage forms for prescription medication. As we've mentioned, not only are some pets resistant to certain forms, but some forms are just outright impossible to administer to a particular pet. If you're in this situation, then you'll need to get in touch with a compounding veterinary pharmacy.
For instance, you may consider a medicated chewable treat for your dog. Rather than being forced to consume a pill, your pet won't think twice about receiving a tasty treat. With dosage forms such as this one, the process of administering medication will be far simpler.
In many cases, the goal is to find a dosage form that your pet just doesn't want to spit out. Once you've found this form, whatever it may be, you'll no longer have to stress about getting your animal to take their prescription. The dosage form is important when it comes to animals and can make all the difference regarding whether or not your pet will readily accept their medicine.
Compounding Flavor Suspensions
Through a compounding veterinary pharmacy, it's possible to customize the flavor of your pet's medication. This can be accomplished through the use of flavored suspensions. In the case of pets like dogs and cats, these suspensions will typically be a meaty flavor, in order to make it the most palatable for the animal. Whatever your pet's favorite meaty flavor, they can soon begin to taste it every time they receive their prescription.
If your pet is allergy-prone, then it's possible for a compounding pharmacy to compound a medication that's free of these allergens too — and still tastes great.
This way, you'll be able to avoid hiding your pet's medication within unhealthy treats. Using treats is a common method to getting animals like dogs to consume medication, but it isn't the most favorable one. With tasty, compounded medicine, your animal will no longer have to consume an unhealthy treat, each time they take their prescription.
Turn to the Veterinary Experts at Compounding Pharmacy of America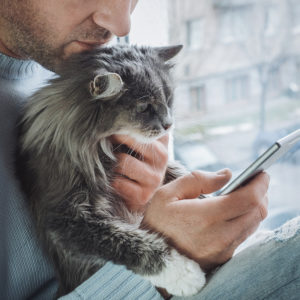 If you're currently seeking a simple and reliable option for compounding your pet's prescription medication, then it's time to get in touch with Compound Pharmacy of America. We'll work alongside your veterinarian to provide your animal with the best possible custom medicine, tailored specifically to your animal's unique needs.
Interested in learning more about our high-quality veterinary and pet medication services?
Contact us any time to discuss the needs of your animal and discover if a compounded medication might be right for your furry friend!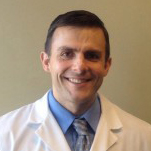 Chief Operating Officer, The Compounding Pharmacy of America
Matthew Poteet, Pharm.D. graduated with Honors from Lee University with a Bachelors of Science in Biological Science. After his undergraduate training, he completed the Doctor of Pharmacy program at Mercer University Southern School of Pharmacy, graduating in 2004. Dr. Poteet has spent much of his pharmacy career on staff at two of the most prestigious academic teaching hospitals in the Southeast; Emory University in Atlanta and Vanderbilt University Medical Center in Nashville. At these institutions he received extensive experience and training in sterile products compounding.
He returned home to East Tennessee in 2010, where he has held the position of Pharmacy Director at two sterile products pharmacies in Knoxville. Matthew lives in Knoxville with his wife, Chris. Dr. Poteet is Tennessee's first Board Certified Anti-Aging Pharmacist by the American Academy of Anti-Aging Medicine.