The Compounding Pharmacy of America is disappointed to inform our customers and potential customers that we will no longer be offering Avastin products for opthalmology and retina specialties. This is a proactive decision on our part due to the incredible and unfair scrutiny brought onto our industry  in the wake of the New England Compounding Center meningitis contamination event. It is a gut-wrenching and emotional decision on our part due to the fact that we know how Avastin has saved many patient's sight by arresting macular degeneration. However, the FDA only sees that it is a "sterile product" and is repackaged in large batches. This makes pharmacies providing Avastin for opthalmology public enemy number one in the FDA's eyes. Meanwhile, the commercial product costs literally 1000 times what the Avastin does for the patient. It is a terrible position to be in for the retina centers, ophthalmologists, and especially the patients. That is why, even though we have a perfect record for our sterile products to this day, we have made the decision to cease providing this service.
We have begun the process of transitioning our existing Avastin accounts to other pharmacies at this time, and will be happy to provide a referral to another pharmacy for any new accounts who may need it.We will, of course, continue to provide excellent customized pharmaceutical products that you know and expect from the Compounding Pharmacy of America.
I would urge everyone who depends upon compounded pharmaceutical products to contact their congress member and senators to voice opposition to Senate Bill 959, which will heavily restrict our services to patients and prescribers.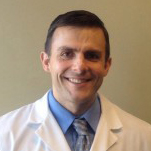 Chief Operating Officer, The Compounding Pharmacy of America
Matthew Poteet, Pharm.D. graduated with Honors from Lee University with a Bachelors of Science in Biological Science. After his undergraduate training, he completed the Doctor of Pharmacy program at Mercer University Southern School of Pharmacy, graduating in 2004. Dr. Poteet has spent much of his pharmacy career on staff at two of the most prestigious academic teaching hospitals in the Southeast; Emory University in Atlanta and Vanderbilt University Medical Center in Nashville. At these institutions he received extensive experience and training in sterile products compounding.
He returned home to East Tennessee in 2010, where he has held the position of Pharmacy Director at two sterile products pharmacies in Knoxville. Matthew lives in Knoxville with his wife, Chris. Dr. Poteet is Tennessee's first Board Certified Anti-Aging Pharmacist by the American Academy of Anti-Aging Medicine.