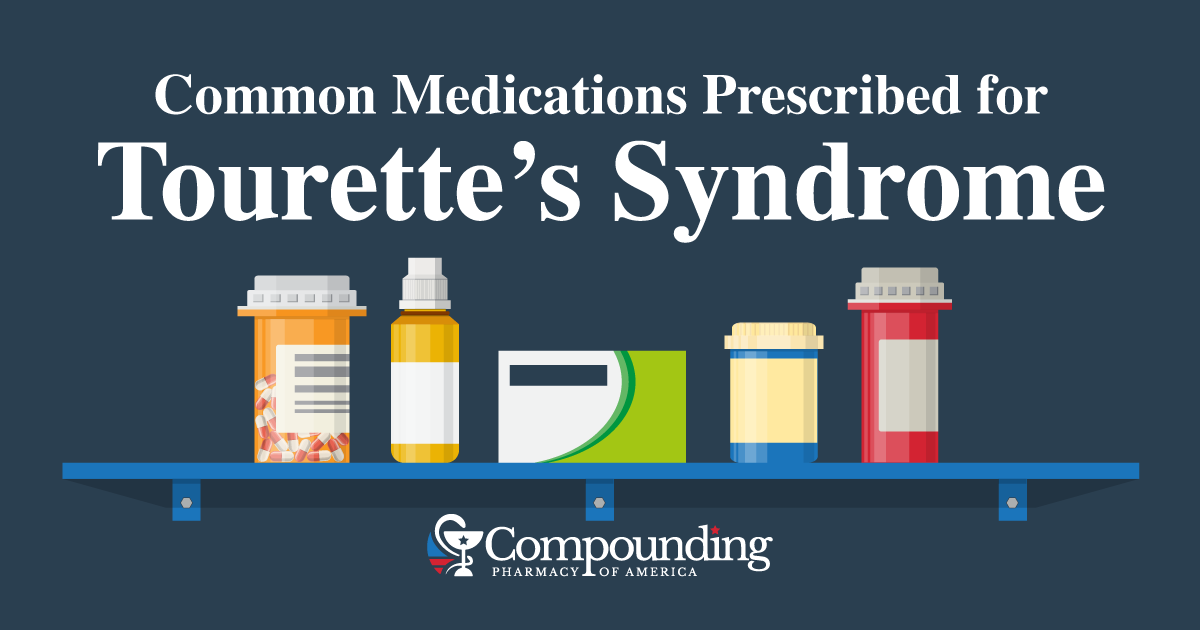 A person with Tourette Syndrome (TS) can have trouble with involuntary muscle, phonic, and behavioral outbursts. Controlling these symptoms is achievable with help from the right prescription drugs. These prescriptions can be life-changing for children with TS who may otherwise struggle in school, work, or social situations. Yet parents sometimes have difficulty getting their children to take their medications, which often come in oral form. TS medicine for children can only be effective when taken as prescribed.
The Compounding Pharmacy of America can provide better options to help alleviate the stress on parents regarding TS medications.
What Is Tourette Syndrome?
Tourette Syndrome is a neurological disorder characterized by involuntary muscle movements ("tics"), vocalizations, and behavioral outbursts. Individuals with TS can exert temporary control over symptoms, but this typically only leads to more severe outbursts later. TS often begins between the ages of 2 to 21 and lasts for life.
While there is no cure for TS, there are several prescriptions available to help control symptoms, such as:
Catapres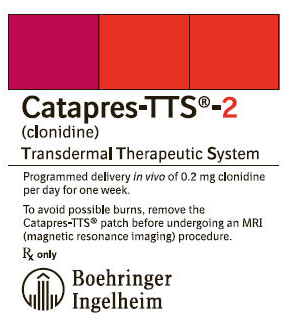 Or clonidine, is an alpha-agonist hypotensive agent that can reduce the frequency and severity of tics. Catapres comes in tablets for oral administration. Possible side effects include dizziness, drowsiness, fatigue and headache.
Topamax

Or topiramate, is a sulfamate-substituted monosaccharide. It is a seizure medication, or an anticonvulsant. This drug comes in tablets for oral administration in four different dosages. It also comes in capsules to be sprinkled onto soft food. Side effects include dizziness, numbness and diarrhea.
Orap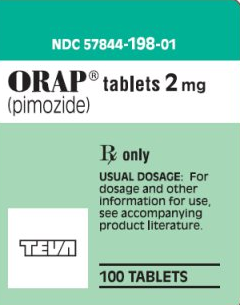 Orap (pimozide) is an antipsychotic agent that works by changing the chemicals in the brain. Orap can suppress the phonic and motor ticks associated with TS. Side effects may include fever, headache, dizziness, drowsiness, vision problems and constipation.
Haldol
Haldol (haloperidol) is an intramuscular injection that is one of a series of major antipsychotics. It can treat the motor and phonic tics in people with TS, as well as symptoms of schizophrenia. Side effects include dizziness, headaches, insomnia, anxiety and a mild skin rash.
Abilify
Or aripiprazole, is a psychotropic drug used to treat the symptoms of TS, schizophrenia, and bipolar disorder. Abilify comes in tablet, oral solution, and injection form. Possible side effects include trouble swallowing, dizziness, weakness, stomach upset, headache and anxiety.
Guanfacine
Treats high blood pressure. It is an alpha agonist that relaxes blood vessels and decreases heart rate. It can control verbal tics as well as symptoms of Attention-Deficit-Hyperactivity-Disorder (ADHD). Side effects can include light-headedness, dizziness, fainting and drowsiness.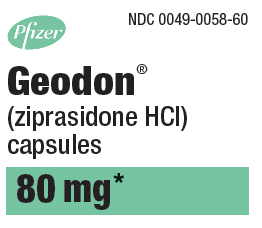 Geodon
Comes in capsule or injection form, and works by affecting the chemicals in the brain. It is an antipsychotic medication that can have side effects such as mild skin rash, anxiety, depression, headache, muscle pain, or nausea.
Compounding TS Medicine for Children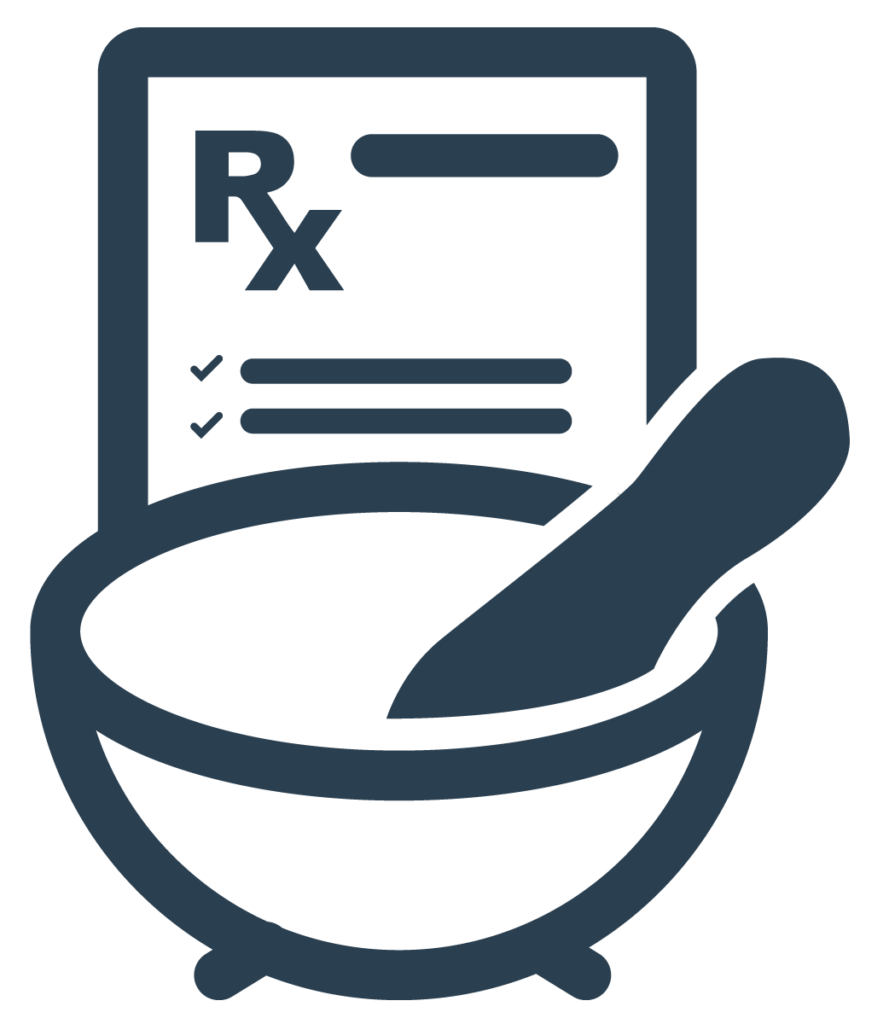 These common medications have had major success in helping patients control the symptoms of TS, including rapid and repetitive muscle movements. Prescriptions can ease the buildup of tension that leads to tics, reduce stress, and help children with TS concentrate. The right medication can resolve symptoms such as:
Eye blinking
Head Jerking
Shoulder Shrugging
Grimacing
Nose Twitching
Self-Injurious Actions
Throat Clearing
Grunting
Sniffing
Uttering Words or Phrases
Coprolalia (Involuntary Utterance of Obscene Words)
In spite of all the benefits of TS medicine for children, some parents find that getting their child to take them still remains a struggle. This is not uncommon. All children may have trouble sticking to a medication regimen or may fight taking prescriptions that are difficult to swallow or cause upset stomach. Sometimes, it can be difficult to know if a child with TS has actually swallowed an oral capsule. A compounding pharmacy can help parents resolve these issues, and make taking TS medications easier.
How Can Compounding TS Medicine for Children Help?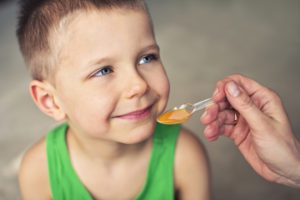 A compounding pharmacy can help patients come up with custom medication solutions. The Compounding Pharmacy of America can customize medications to eliminate an unwanted inactive ingredient, change the delivery form, or manufacture a medication that has been discontinued for economic reasons. Compounding can be especially useful for parents with children who have TS and struggle to take their medications.
Our pharmacy has many options available for compounding Tourette Syndrome medications. Since TS is very common in children, we're proud to offer compounding solutions that meet the discriminating needs of children, such as:
✔ Child-Friendly
Flavors

✔ Dissolvable Under-the-Tongue

✔ Soluble Forms to Be
Added to Liquids
Our goal is to make it easier for children to take their medications. Contact us today for more information about your specific medication needs.
Get Medication the Way You Need It
ORDER YOUR PRESCRIPTION ONLINE NOW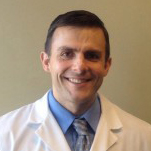 Chief Operating Officer, The Compounding Pharmacy of America
Matthew Poteet, Pharm.D. graduated with Honors from Lee University with a Bachelors of Science in Biological Science. After his undergraduate training, he completed the Doctor of Pharmacy program at Mercer University Southern School of Pharmacy, graduating in 2004. Dr. Poteet has spent much of his pharmacy career on staff at two of the most prestigious academic teaching hospitals in the Southeast; Emory University in Atlanta and Vanderbilt University Medical Center in Nashville. At these institutions he received extensive experience and training in sterile products compounding.
He returned home to East Tennessee in 2010, where he has held the position of Pharmacy Director at two sterile products pharmacies in Knoxville. Matthew lives in Knoxville with his wife, Chris. Dr. Poteet is Tennessee's first Board Certified Anti-Aging Pharmacist by the American Academy of Anti-Aging Medicine.