Many women experience a decrease in hormone production during the time of menopause. This can cause a variety of side effects such as hot flashes and mood swings. Many doctors offer hormone replacement therapy as a way to counteract these side effects and make the transition of menopause easier on women.
However, how do you know which type of hormone replacement therapy to choose? Completely natural hormones, synthetic hormones or natural bio-identical hormones?
Learn the differences of hormone therapies and the benefits of bio-identical hormone replacement therapy (BHRT) in this month's Program Spotlight!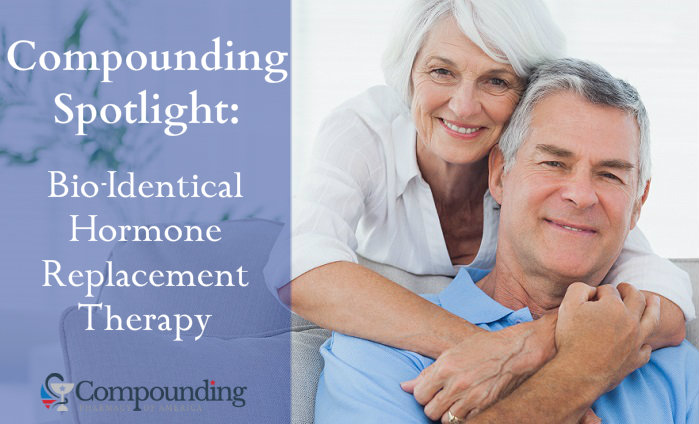 Types Of Hormone Replacement Therapies
Natural Hormones
Many women first choose to use completely natural hormones as a hormone replacement method. While this may seem like the best option, there can be problems with this method. First, these naturally occurring hormones are found in other animals. They are designed to be used by these animals. While they may work to an extent in humans, they were not made for humans and therefore can react differently in the human body than they would in the animal there were created for.
Synthetic Hormones
Fully synthetic hormones use chemical compounds that mimic the reaction of traditional hormones. There can be risks associated with long-term use of these medications as a hormone replacement method.
Risks Of Synthetic Hormones
Unfortunately, there are side effects of synthetic hormones including:
high blood pressure
blood clots
cardiovascular diseases
cancer
Synthetic hormones are not made to be identical to naturally occurring hormones and have added chemicals so that they can be patented, with no benefit to you, the consumer.
Bio-Identical Hormones
Our compounding pharmacy uses the exact molecular compound in our bio-identical hormone replacement therapy that is found in naturally occurring hormones to create a pill, cream, or gel that can be used to replace your naturally occurring hormones. While these hormones are created in our lab, they are identical to those created by the human body. This means that they will work identically to your naturally occurring hormones with little to no side effects and will provide the most benefit to your body!
When choosing between hormone replacement therapies, it is important to look at the effects they will have on your body. Bio-identical hormones are the safest and most effective hormone replacement therapy on the market. They are designed specifically for the human body using the same molecular structure as those naturally occurring in your body.
Let Us Help You Find A Doctor Who Specializes In BHRT
Need help finding a doctor that specializes in prescribing bio-identical hormone replacement? We can help you find one in your area, then we can create a compound customized just for your hormone replacement needs!
Call Us Today! – We Are Here To Answer Your Questions & Help You Become A New You!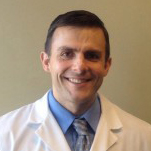 Chief Operating Officer, The Compounding Pharmacy of America
Matthew Poteet, Pharm.D. graduated with Honors from Lee University with a Bachelors of Science in Biological Science. After his undergraduate training, he completed the Doctor of Pharmacy program at Mercer University Southern School of Pharmacy, graduating in 2004. Dr. Poteet has spent much of his pharmacy career on staff at two of the most prestigious academic teaching hospitals in the Southeast; Emory University in Atlanta and Vanderbilt University Medical Center in Nashville. At these institutions he received extensive experience and training in sterile products compounding.
He returned home to East Tennessee in 2010, where he has held the position of Pharmacy Director at two sterile products pharmacies in Knoxville. Matthew lives in Knoxville with his wife, Chris. Dr. Poteet is Tennessee's first Board Certified Anti-Aging Pharmacist by the American Academy of Anti-Aging Medicine.