For years, the EpiPen has been the go-to emergency device for preventing anaphylactic deaths. These easy-to-use tools cost less than $100 for a set of two in 2007 when Mylan acquired the rights to EpiPen, and Heather Bresch assumed the role of chief executive officer. Since that time, Bresch has enjoyed a nearly 700% salary increase from $2 million per year nine years ago to almost $19 million today. This, coupled with the fact that EpiPen costs mere dollars per unit to produce, has sparked intense public outrage over this apparent attempt at price gouging.
Mylan's Side Of The Story
After this story entered the public discussion, Mylan stock prices plummeted and Bresch scrambled to justify the pricing. Bresch posted that increasingly higher deductibles on healthcare plans are to blame, and the $608 per unit list price reflects a system that requires multiple entities to touch the product between Mylan and end users. During the interview, Bresch neglected to mention that Mylan has increased the price of EpiPen incrementally over the past several years by 5%–15% at a time.
Bresch's explanation holds some truth, however. Patients often have to pay high insurance premiums and then must again pay up to the full price for prescriptions – essentially paying twice for medications. Additionally, once Mylan releases a batch for consumer use, it travels from the manufacturer to pharmaceutical benefit managers, then to insurers, on to the wholesalers, and finally the pharmacy retailers. Bresch posted that these entities tack their own price points on top of Mylan's unit price of $274 per pack of two pens.
Mylan's Damage Control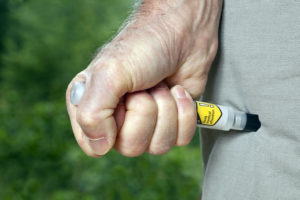 Mylan responded to the recent outrage with several measures meant to alleviate public outcry. The company offers up an EpiPen Savings Card that effectively halves the price for patients forced to pay full price out of pocket for the medication. Mylan also doubled the maximum income requirement for assistance obtaining EpiPens, so families of four earning up to $97,200 annually aren't required to pay a cent for the devices.
Critics say that these measures are a post-factum minimalist response and far too little too late. Mylan has yet to address why the unit price is so high when each EpiPen only contains roughly $1 worth of epinephrine (the only known front-line treatment for anaphylactic shock), and the injecting device can't possibly cost more than a few dollars to produce.
Previous Mylan Scandals
In early 2014, Mylan conducted a corporate inversion. The Pittsburgh-based company purchased Abbott Labs in the Netherlands and officially relocated its corporate headquarters there, effectively enjoying the less-demanding tax structure of the Netherlands, despite most offices remaining near Pittsburgh.
Both President Obama and Republican presidential candidate Donald Trump vehemently decried the corporate inversion practice. President Obama called it "one of the most insidious tax loopholes out there." Companies such as Mylan get to enjoy taxpayer-funded social services at its stateside locations while avoiding paying its fair share of taxes.
Bresch also faces criticism due to her political ties. She is the daughter of West Virginia Democratic Senator Joe Manchin, who offered minimal responses to the EpiPen controversy. Additionally, West Virginia University President Mike Garrison tendered his resignation in 2008 after the school awarded a business degree to Bresch – even though she didn't earn the required credits. This information further stoked the ire of Mylan's critics in the EpiPen debate.
What's Next?
Democratic and Republican legislators denounce this price hike as opportunistic, dirty capitalism, but Mylan holds fast to its initial response, blaming insurance deductibles, co-pay structures, and a broken healthcare system. The only public figure seemingly supportive of Bresch and Mylan's decision is now-infamous former CEO of Turing Pharmaceuticals, Martin Shkreli, who tweeted a message in support of Mylan's price hike. Shkreli became one of the most hated individuals in the country last year after his decision to increase the price of AIDS medication Daraprim 5,000%, citing profitability as the sole motivator for the decision.
Unfortunately, Mylan has a monopoly on automatic epinephrine injectable devices, and no other product similar to the EpiPen exists. As Mylan's stock prices continue to drop, only time will tell if the company will recant and drop the price of the EpiPen back to a reasonable rate.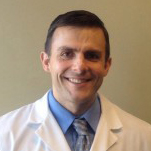 Chief Operating Officer, The Compounding Pharmacy of America
Matthew Poteet, Pharm.D. graduated with Honors from Lee University with a Bachelors of Science in Biological Science. After his undergraduate training, he completed the Doctor of Pharmacy program at Mercer University Southern School of Pharmacy, graduating in 2004. Dr. Poteet has spent much of his pharmacy career on staff at two of the most prestigious academic teaching hospitals in the Southeast; Emory University in Atlanta and Vanderbilt University Medical Center in Nashville. At these institutions he received extensive experience and training in sterile products compounding.
He returned home to East Tennessee in 2010, where he has held the position of Pharmacy Director at two sterile products pharmacies in Knoxville. Matthew lives in Knoxville with his wife, Chris. Dr. Poteet is Tennessee's first Board Certified Anti-Aging Pharmacist by the American Academy of Anti-Aging Medicine.