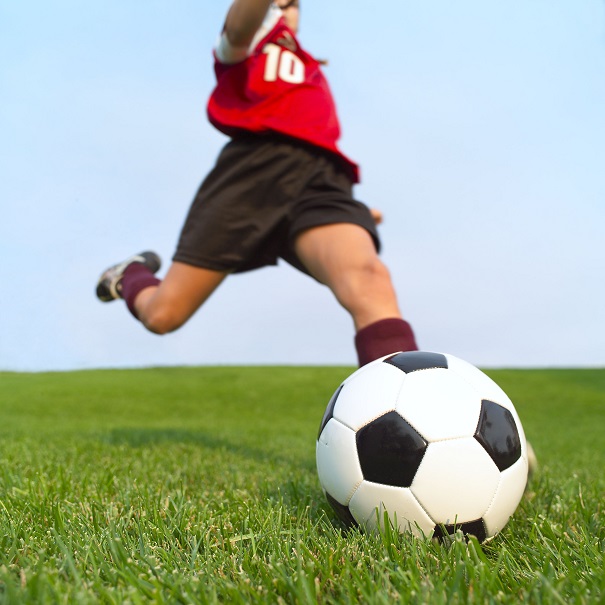 During National Sports Eye Safety Month, it's a good time to think about eye safety for your children since many sports activities start up during spring: soccer, baseball, racquetball and lacrosse to name a few. Of course, sports are common through all four seasons and just about all of them can pose some risk to the eyes.
But just how common are eye injuries from sports? Do you really need to be concerned about something happening to your child's eyes?
Yes. Thousands of injuries occur each year, and over 90 percent of them can be prevented. Let's take a closer look.
How Common Are Eye Injuries From Sports?
Each year, according to www.lehmanneyecenter.com, approximately 100,000 Americans suffer eye injuries while participating in sports and other recreational activities. Nearly 42,000 of these injuries require some type of emergency room treatment.
While these are huge numbers, the good news is that the majority of these incidents can be prevented with the proper protective eyewear.
Children Are Vulnerable To Eye Injuries
Children, in particular, need their parents and coaches to watch out for the health and safety of their eyes. According to the National Eye Institute, eye injuries are the leading cause of blindness in American children. Additionally, most injuries that occur in school-aged children are sports related.
Despite the risk of eye injuries, most youth sports leagues do not make eye protection mandatory. This means that each year, millions of children participate in sports while their eyes are left unprotected.
What Are The Most Frequent Eye Injuries?
Some of the most common sports-related eye injuries that occur in young children are:
Blunt trauma. Blunt trauma occurs when something hits the eye, such as a baseball or hockey puck. It can lead to injuries such as a broken bone, a ruptured eyeball or a detached retina. Black eyes may look bad, but they are typically less serious.
Penetrating injuries. Penetrating injuries are rare, but they still happen. They occur when something penetrates the eye, such as another child's finger or a pair of glasses that the child is wearing. The penetration can lead to a mild or deep cut.
Radiation injuries. When children are exposed to too much ultraviolet light from the sun, they can suffer from a radiation injury. These injuries are rare and most likely to happen to kids who participate in sports like snow skiing or water skiing.
What Types Of Protective Eyewear Are Available?
Parents and coaches must insist that young athletes wear the right equipment. The two most common forms of protective eyewear include safety glasses and safety goggles.
When selecting protective eyewear, opt for those that are made from ultra-strong polycarbonate. This material is much stronger than regular plastic, and it offers more resistance to impact. Young athletes don't have to worry about the eyewear interfering with their vision, either. These safety glasses will not impact vision.
All children need eye protection, not just those who wear contacts or glasses. However, if your child does wear one or the other, let them know that they can get their goggles in a prescription that matches their glasses or contacts.
Teach Your Children Safe Practices
Sports are an important part of many children's lives, as they should be. However, it's imperative that parents and coaches teach young athletes to protect their eyes.
The best way to do this is to encourage wearing protective eyewear when getting dressed for a game or competition. Children don't understand the dangers that can happen if they leave their eyes vulnerable to injury, so it's up to parents and coaches to remind them.
In support of National Sports Eye Safety Month, think about how you can make things safer for your child's eyes as they begin their spring sport!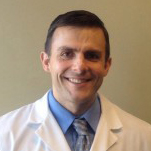 Chief Operating Officer, The Compounding Pharmacy of America
Matthew Poteet, Pharm.D. graduated with Honors from Lee University with a Bachelors of Science in Biological Science. After his undergraduate training, he completed the Doctor of Pharmacy program at Mercer University Southern School of Pharmacy, graduating in 2004. Dr. Poteet has spent much of his pharmacy career on staff at two of the most prestigious academic teaching hospitals in the Southeast; Emory University in Atlanta and Vanderbilt University Medical Center in Nashville. At these institutions he received extensive experience and training in sterile products compounding.
He returned home to East Tennessee in 2010, where he has held the position of Pharmacy Director at two sterile products pharmacies in Knoxville. Matthew lives in Knoxville with his wife, Chris. Dr. Poteet is Tennessee's first Board Certified Anti-Aging Pharmacist by the American Academy of Anti-Aging Medicine.