If you are a pet owner, you know that there are times when your furry friend needs to take a medication. Whether it is for an infection, allergic reaction, or injury, these medications are important. There are several reasons how your pet can benefit and why you should order your veterinary medications from a compounding pharmacy: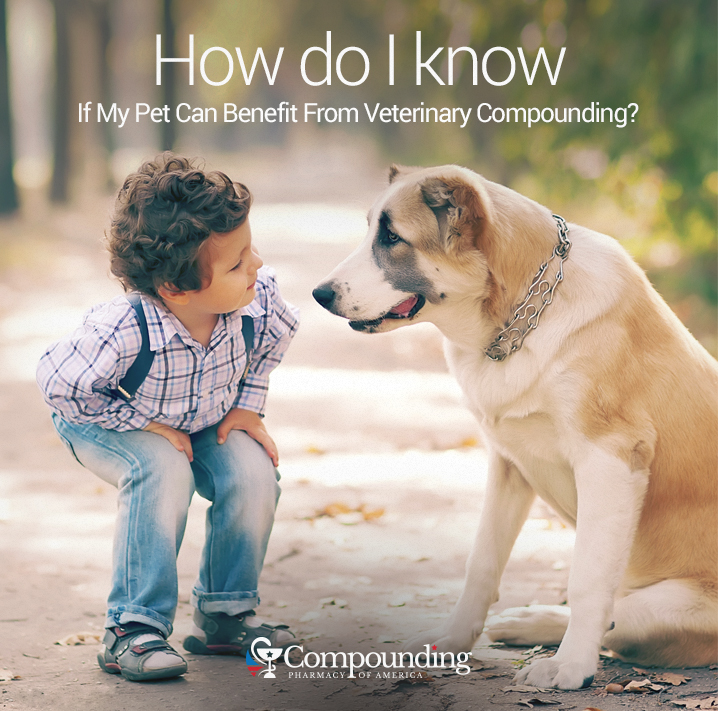 Ways Your Pet Can Benefit From Veterinary Compounding
Unique Formats – Topical Gels
If you have a pet that makes taking oral medication difficult, you can order your medications through a compounding pharmacy. We create veterinary medications that can be applied to a hair-free area behind your pet's ear. The specialized gel we use allows the medication to be absorbed through the skin. No more hiding pills in treats or forcing liquids down your pet's throat. This will make treatment of your pet's medical condition simple.
Specialized Medications
You may run into the instance where a medication may not be readily available for your vet to order or a medicine designed for humans may not be appropriate for your pet. We however, can obtain the proper components and create the specific medication your pet needs.
Customized Dosing
Many medications are manufactured in only one strength or size. This may be fine if you own a large breed dog but not if you own a cat. Many veterinarians will prescribe these medications and tell you to cut them into smaller pieces. If you have ever tried to cut a pill into multiple equal pieces, you know this is rarely possible. Our veterinary compounding pharmacy is able to create the medication in the perfect size and dosage for your pet.
Pet Specific Flavoring
Similar to the flavoring services available for a child's prescription, we can flavor your pet's medications to make them easier for your pet to accept. Many pills or liquid medications have a strong taste that may be unpalatable for your pet. We offer a variety of flavors that your pet will love. Flavor choices include tuna, beef, animal-safe chocolate, and fruit. With the right flavor, your pet will look forward to taking their medications rather than running away when they see the bottle.
Ask Your Vet About Compounding Your Pet's Medicine!
If your veterinarian recommends a medication for your pet, be sure to ask them about the option of veterinary compounded medications. This will allow you to order a customized medication that will meet your furry friend's specific needs and make taking care of your pet's health a more enjoyable experience.
Make Your Pet Happy! Call Us Now For More Information!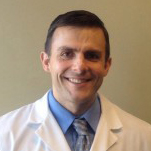 Chief Operating Officer, The Compounding Pharmacy of America
Matthew Poteet, Pharm.D. graduated with Honors from Lee University with a Bachelors of Science in Biological Science. After his undergraduate training, he completed the Doctor of Pharmacy program at Mercer University Southern School of Pharmacy, graduating in 2004. Dr. Poteet has spent much of his pharmacy career on staff at two of the most prestigious academic teaching hospitals in the Southeast; Emory University in Atlanta and Vanderbilt University Medical Center in Nashville. At these institutions he received extensive experience and training in sterile products compounding.
He returned home to East Tennessee in 2010, where he has held the position of Pharmacy Director at two sterile products pharmacies in Knoxville. Matthew lives in Knoxville with his wife, Chris. Dr. Poteet is Tennessee's first Board Certified Anti-Aging Pharmacist by the American Academy of Anti-Aging Medicine.