Effective Allergy Care for Dogs and Cats
Just like people, our cats and dogs can suffer from allergies, too. When pets have allergies, their immune systems don't function as well as they should – they are busy fighting the allergens. Everyday substances can cause many pets to suffer. Even though these elements may be common and, in most circumstances, even harmless, individual animals will have an extreme reaction.
As the pets' body works to rid themselves of these substances – some they encounter every day – they may show a variety of symptoms. Depending on the kind of animal, these can vary. Here are the signs to watch out for in your cat or dog:
Signs Your Dog or Cat is Suffering From Allergies
Dogs can quietly suffer a long time before their owners realize allergies may be to blame. If your dog is always worrying over its eyes or skin, he or she may be responding to an allergy. Some other common signs your dog has allergies are:
Diarrhea/Vomiting
Red, Scabbed or Moist Skin (may be painful to the touch)
Runny Eyes
Scratches at the Back or Tail (a common reaction to a flea allergy)
Scratching Ears
Snoring
Constant Licking or Paw Chewing
Swollen Paws
Cats have many of the same symptoms and they are twice as likely to have allergies than dogs. If you are concerned your cat is having an allergic reaction, a few things to watch for are:
Vomit/Diarrhea
Coughing/Sneezing/Wheezing
Increased Scratching of Skin, Including Base of Tail
Runny Eyes
Increased Scratching of Ears
Snoring
Swollen Paws
Common Allergies for Cats and Dogs
Though this isn't an exhaustive list, there are a few allergens that may be responsible for your pets' allergic response. A few of the most common culprits are:
Tree and Weed Pollen
Cigarette Smoke
Plastic and Rubber Substances
Dust Mites
Fabrics
Dander
Feathers
Flea-Control Products
Mold
Perfumes
Cleaning Products – Both for Cleaning and Care
Animals can also run into less common allergies every day, so if your pet is having a reaction, and these aren't the causes, there still may be another kind of allergen at work.
Pets can have a reaction to certain ingredients in their food, like soy, corn or wheat, but even some traditional ingredients, like beef, pork or chicken can cause allergic responses. It's also important to remember that food allergies can show up at any age.
How to Treat Your Pet for Allergies
Medication can be tricky for helping pets with seasonal and other allergies. If you discover that your pet is allergic to a cleaning product, switching is easy. However, if you find your pet is allergic to tree pollen, prevention becomes impossible. And, unfortunately, some reactions will trigger further allergic responses.
Many pet owners are reluctant to give their pets medication because of how difficult it is for them to take the drug. A veterinary compounding pharmacy may be the best answer. Pets know when a drug doesn't taste good. Tricking them into eating it is challenging and it leaves the pet parents feeling guilty.
With a compounding prescription, the medication can be disguised in many flavors a few of which include chicken, beef, liver and tuna. Not only will your pets quickly take their allergy medication, they will look forward to medication time. A compounding pharmacy can offer pet owners:
Dog-Safe Chocolate
Tuna for Cats
Fruit Flavors for Birds
If your furry friend can't tolerate the medication in a liquid form, a veterinary compounding pharmacy can prepare pet medications whereby the animal doesn't have to swallow anything.
Compounding Medications for Your Pets' Allergies
Unfortunately, animals can't express the pain that they are in when they have an allergic reaction, so pet parents need to be extra aware of changes to their pets' behavior. Your pet brings you joy, companionship, and love. Being attentive to their needs is important; if you discover your pet is struggling with allergies, offer your beloved pet relief he or she can appreciate and even enjoy.
Giving Your Pets Their Medication Doesn't Need to be A Struggle, See the Compounding Veterinary Services that We Offer: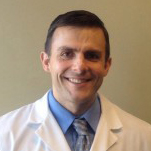 Chief Operating Officer, The Compounding Pharmacy of America
Matthew Poteet, Pharm.D. graduated with Honors from Lee University with a Bachelors of Science in Biological Science. After his undergraduate training, he completed the Doctor of Pharmacy program at Mercer University Southern School of Pharmacy, graduating in 2004. Dr. Poteet has spent much of his pharmacy career on staff at two of the most prestigious academic teaching hospitals in the Southeast; Emory University in Atlanta and Vanderbilt University Medical Center in Nashville. At these institutions he received extensive experience and training in sterile products compounding.
He returned home to East Tennessee in 2010, where he has held the position of Pharmacy Director at two sterile products pharmacies in Knoxville. Matthew lives in Knoxville with his wife, Chris. Dr. Poteet is Tennessee's first Board Certified Anti-Aging Pharmacist by the American Academy of Anti-Aging Medicine.