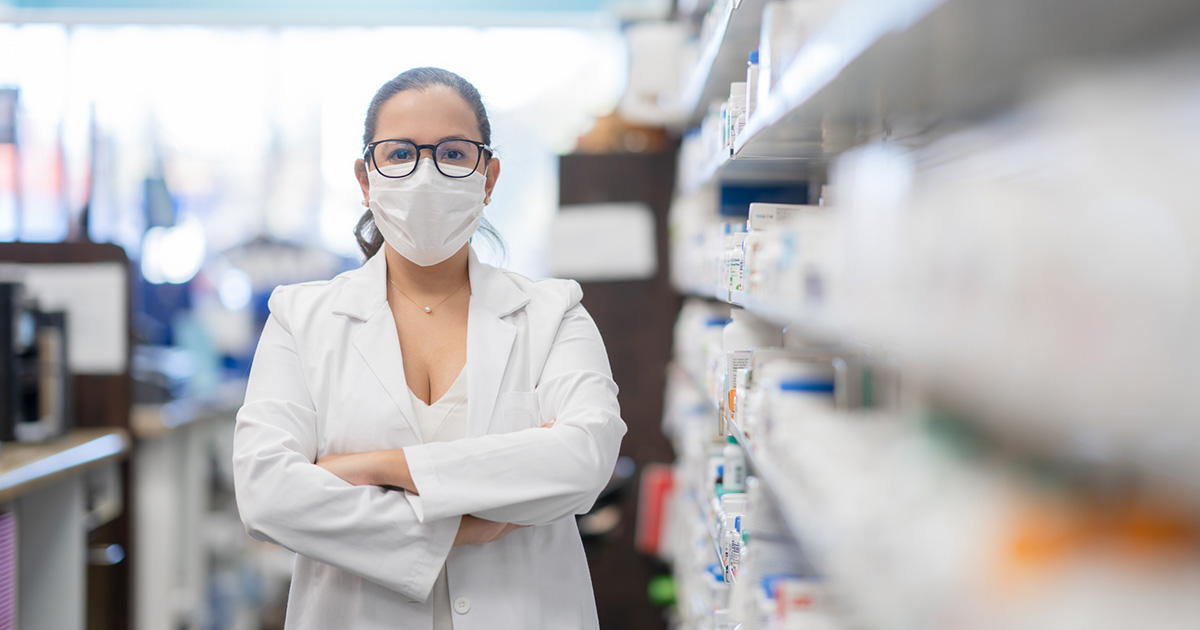 Many of the most effective cancer treatments can, unfortunately, take an enormous toll on the patient's body. That's not even considering the intense emotional stress cancer patients can be under as they progress through treatments and battle their illness. The treatment process can be strenuous and difficult to navigate for their care providers, as well.
It's essential that cancer treatments, including chemotherapy, are as manageable as possible. One way this can be accomplished is through simplifying medications or customizing how medication is administered to patients.[1]Vogenberg, F. R., Isaacson Barash, C., & Pursel, M. (2010). Personalized medicine: part 1: evolution and development into theranostics. P & T : a peer-reviewed journal for formulary … Continue reading Fortunately, pharmaceutical compounding via a compounding pharmacy makes manageable cancer medications achievable.
Compounding Antineoplastic Drugs
Antineoplastic drugs, also known as anticancer or chemotherapy drugs, are some of the most common and effective cancer treatments available today.[2]Zarcos-Pedrinaci, I., Redondo, M., Louro, J., Rivas-Ruiz, F., Téllez, T., Pérez, D., Medina Cano, F., Machan, K., Domingo, L., Mar Vernet, M., Padilla-Ruiz, M., Castells, X., Rueda, A., Sala, M., … Continue reading However, as previously mentioned, the process of undergoing chemotherapy isn't easy. It can be painful, exhausting, and time-consuming to endure. This is because antineoplastic drugs work by killing cancer cells, but can also work to attack and kill healthy cells in the body.[3]Bracci, L., Schiavoni, G., Sistigu, A., & Belardelli, F. (2014). Immune-based mechanisms of cytotoxic chemotherapy: implications for the design of novel and rationale-based combined treatments … Continue reading As a result, patients experience the side effects caused by healthy cell death.
Through oncology compounding, it's possible to ease some of the strain that typically comes with neoplastic drugs. Just as no two cases of cancer are identical, every patient has unique needs. Compounding can provide patients with medication tailored to their specific needs.
Specialty Pharmacies and Cancer Treatment
Not all aspects of cancer treatment occur in a hospital setting. Sometimes, if a patient needs to receive special treatments that take place outside a hospital, they might be directed to a specialty pharmacy.
What Is a Specialty Pharmacy?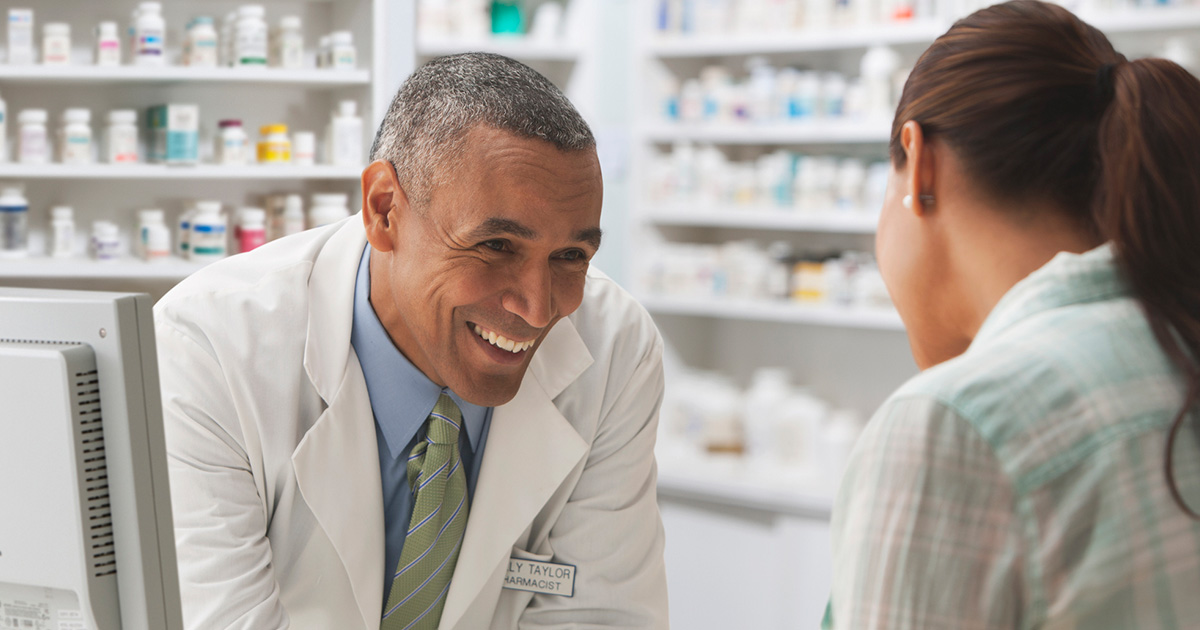 The services a standard pharmacy provides can be limited, especially if the patient is dealing with a condition as complex as most cancers. However, specialty pharmacies have experience creating these complex treatments. For instance, many immunotherapy drugs aren't available through standard pharmacies. By turning to a specialty pharmacist instead, the patient can receive these important medications and remain confident that the drugs are being delivered safely and correctly.
The medications that are generally provided by specialty pharmacies require a higher level of support from practitioners to patients.[4]Zuckerman, A. D., Carver, A., Cooper, K., Markley, B., Mitchell, A., Reynolds, V. W., Saknini, M., Wyatt, H., & Kelley, T. (2019). An Integrated Health-System Specialty Pharmacy Model for … Continue reading Some of these drugs could also present stricter inventory regulations, as well as special handling and data requirements.
By working with a specialty pharmacist during cancer treatments, patients can expect to receive the following services:
Dosage adjustments to reduce or avoid drug side effects
Guidance regarding how to take medication as scheduled, in the correct dose
Instructions regarding how to correctly dispose of drug waste
Lessons on how to infuse, inject, or store oncological drugs at home
How Do I Begin Working With a Specialty Pharmacy?
Specialty pharmacies can be a valuable resource for cancer patients, including those looking to receive compounded antineoplastic drugs.
Before you can start developing your relationship with a specialty pharmacist, however, you'll need to complete the following steps:
Have a conversation with your insurance provider. Some insurance companies are more willing than others to refer patients to a specialty pharmacist. Patients should also confirm whether their provider will cover these treatments before filling their first prescription.
Take a careful look at the pharmacy's website, including their FAQs. This can provide information on cost, how to contact the pharmacy's care team, and more. Some pharmacies will also provide downloadable forms for patients in need of a referral.
Ask whether the pharmacy provides support or counseling services. This support could be provided in person or by phone. Additionally, some specialty pharmacies work with reimbursement specialists. These experts can make it easier to pay for your antineoplastic drugs, as well as your other medications.
Let the specialty pharmacist know about any medications or supplements you're currently taking.
Ask the pharmacy about receiving training to safely and properly infuse or inject medications from your own home.
What Does It Mean to Compound Medication?
If a specific formulation or dosage of a medication isn't available, it's possible for patients to seek a compounding pharmacy. The commercial availability of particular drug formulations can be limited, and these may not always suit the unique needs of every patient.
Compounding involves mixing, combining, or otherwise altering medication ingredients to create a product tailored to the needs of an individual patient. There are many reasons why a patient may need their medication compounded.[5]Watson, C. J., Whitledge, J. D., Siani, A. M., & Burns, M. M. (2021). Pharmaceutical Compounding: a History, Regulatory Overview, and Systematic Review of Compounding Errors. Journal of medical … Continue reading For example, some individuals may be unable to consume pills in a solid form. If a liquid form of that medication isn't commercially available, it's possible for a compounding pharmacy to create one.
What Are Antineoplastic Drugs?
As mentioned, antineoplastic drugs are prescribed to oncology patients, including those battling lymphoma or breast cancer. The antineoplastic medications provided by specialty pharmacies are capable of destroying rapidly dividing cells, including cancer cells.[6]Mohiuddin A. K. (2019). Extemporaneous Compounding: Selective Pharmacists with Separate Skill. Innovations in pharmacy, 10(4), 10.24926/iip.v10i4.1660. https://doi.org/10.24926/iip.v10i4.1660 … Continue reading There are also cases where antineoplastic medications can be used to treat medical conditions other than cancer, including multiple sclerosis and arthritis.
Thus, antineoplastics are a broad category of medications. There are many antineoplastic medications available depending on the patient's condition, the other treatments prescribed, the severity of their case, and a variety of other factors.
Regardless of the medication used, antineoplastic chemotherapy can be a highly effective way to treat cancer.[7]Types of Cancer Treatment. NIH National Cancer Institute. https://www.cancer.gov/about-cancer/treatment/types During the course of their treatment, the patient will be closely monitored by a healthcare professional. This expert will help the patient respond to changes and manage the side effects they face.
Antineoplastic Compounding FAQ
What Is Chemo Compounding?
Chemo compounding describes the process of specifically creating compounded drugs for cancer treatment. No two cancer patients share the same comorbidities, genetic code, daily habits, and health history. As a result, everyone has unique treatment needs, and their medication should be compounded to fit these requirements. Chemo compounding allows healthcare specialists to customize a patient's antineoplastic medication.
Are Chemo Drugs Compounded?
Yes. Chemo drugs, or neoplastic drugs, can be compounded to fit the needs of a particular patient. Because chemotherapy drugs are considered to be hazardous, they should only be compounded by someone with substantial experience handling and compounding antineoplastic medications.[8]Goodin, S., Griffith, N., Chen, B., Chuk, K., Daouphars, M., Doreau, C., Patel, R. A., Schwartz, R., Tamés, M. J., Terkola, R., Vadnais, B., Wright, D., & Meier, K. (2011). Safe handling of oral … Continue reading For this reason, it is best to use a specialized compounding pharmacy.
Do Pharmacists Make Drugs for Chemotherapy?
The process of creating compounded chemotherapy drugs isn't simple—it requires a great degree of precision and expertise. Again, it is crucial that chemotherapy medications are compounded only by experienced oncological pharmacists. If antineoplastic drugs aren't formulated correctly, the medications may be ineffective or unsafe.
The creation of chemotherapy drugs should be accurate, sterile, and timely. This means that the environment must remain germ-free and that pharmacists must use only the highest quality medications. In addition, for chemotherapy drugs to remain accurate and sterile, they should be created and administered in a timely manner.[9]Krzyszczyk, P., Acevedo, A., Davidoff, E. J., Timmins, L. M., Marrero-Berrios, I., Patel, M., White, C., Lowe, C., Sherba, J. J., Hartmanshenn, C., O'Neill, K. M., Balter, M. L., Fritz, Z. R., … Continue reading In fact, most chemotherapy drugs aren't created until after the patient has arrived at the care facility or is ready to begin their home regimen.
What Are the Challenges of Compounding Cancer Drugs?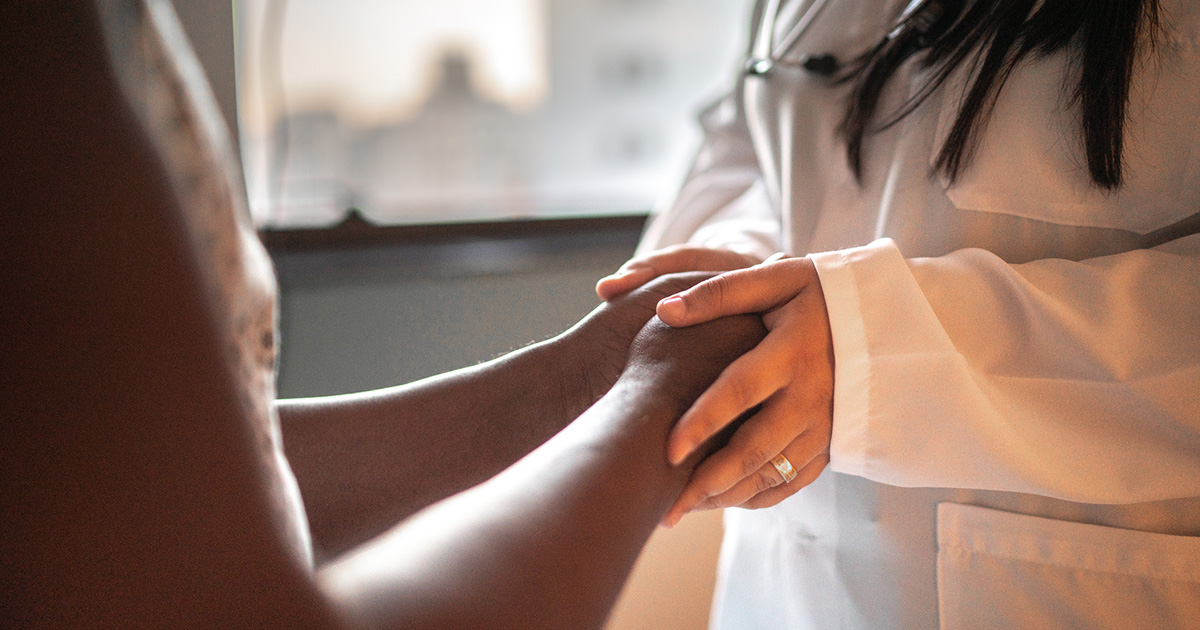 Although oncology compounding is a necessary service, it does introduce some challenges. Chemotherapy drugs are highly toxic substances, and even a limited amount of direct exposure can be dangerous. The guidelines for handling antineoplastic drugs are strict and should be followed at all times. Unfortunately, pharmacists without sufficient experience are more prone to endangering their own health and safety, as well as that of other healthcare providers.
It's essential that the handler avoid aerosol, spillage, or direct contact of any kind, as even a small amount of exposure to cancer-causing chemicals can pose a serious health risk. As an example, to avoid skin contact with antineoplastic drugs, handlers should wear two pairs of protective gloves.[10]Easty, A. C., Coakley, N., Cheng, R., Cividino, M., Savage, P., Tozer, R., & White, R. E. (2015). Safe handling of cytotoxics: guideline recommendations. Current oncology (Toronto, Ont.), 22(1), … Continue reading A closed-system drug transfer device (CSTD) should also be employed to prevent exposure to aerosolized or liquid chemotherapy medications. These and many other protocols exist to keep pharmacists and healthcare providers safe from exposure.
Medication Compounding
We provide a wide range of compounding services, including hormone optimization, pediatric medications, dental medications, and more. Our team of pharmacists also provides services to pediatric and hospice patients, including those managing cancer.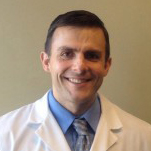 Chief Operating Officer, The Compounding Pharmacy of America
Matthew Poteet, Pharm.D. graduated with Honors from Lee University with a Bachelors of Science in Biological Science. After his undergraduate training, he completed the Doctor of Pharmacy program at Mercer University Southern School of Pharmacy, graduating in 2004. Dr. Poteet has spent much of his pharmacy career on staff at two of the most prestigious academic teaching hospitals in the Southeast; Emory University in Atlanta and Vanderbilt University Medical Center in Nashville. At these institutions he received extensive experience and training in sterile products compounding.
He returned home to East Tennessee in 2010, where he has held the position of Pharmacy Director at two sterile products pharmacies in Knoxville. Matthew lives in Knoxville with his wife, Chris. Dr. Poteet is Tennessee's first Board Certified Anti-Aging Pharmacist by the American Academy of Anti-Aging Medicine.
Sources:

↑

1

Vogenberg, F. R., Isaacson Barash, C., & Pursel, M. (2010). Personalized medicine: part 1: evolution and development into theranostics. P & T : a peer-reviewed journal for formulary management, 35(10), 560–576.

↑

2

Zarcos-Pedrinaci, I., Redondo, M., Louro, J., Rivas-Ruiz, F., Téllez, T., Pérez, D., Medina Cano, F., Machan, K., Domingo, L., Mar Vernet, M., Padilla-Ruiz, M., Castells, X., Rueda, A., Sala, M., & REDISSEC-CaMISS Group (2019). Impact of adjuvant chemotherapy on the survival of patients with breast cancer diagnosed by screening. Cancer medicine, 8(15), 6662–6670.

https://doi.org/10.1002/cam4.2488

↑

3

Bracci, L., Schiavoni, G., Sistigu, A., & Belardelli, F. (2014). Immune-based mechanisms of cytotoxic chemotherapy: implications for the design of novel and rationale-based combined treatments against cancer. Cell death and differentiation, 21(1), 15–25.

https://doi.org/10.1038/cdd.2013.67

↑

4

Zuckerman, A. D., Carver, A., Cooper, K., Markley, B., Mitchell, A., Reynolds, V. W., Saknini, M., Wyatt, H., & Kelley, T. (2019). An Integrated Health-System Specialty Pharmacy Model for Coordinating Transitions of Care: Specialty Medication Challenges and Specialty Pharmacist Opportunities. Pharmacy (Basel, Switzerland), 7(4), 163.

https://doi.org/10.3390/pharmacy7040163

↑

5

Watson, C. J., Whitledge, J. D., Siani, A. M., & Burns, M. M. (2021). Pharmaceutical Compounding: a History, Regulatory Overview, and Systematic Review of Compounding Errors. Journal of medical toxicology : official journal of the American College of Medical Toxicology, 17(2), 197–217.

https://doi.org/10.1007/s13181-020-00814-3

↑

6

Mohiuddin A. K. (2019). Extemporaneous Compounding: Selective Pharmacists with Separate Skill. Innovations in pharmacy, 10(4), 10.24926/iip.v10i4.1660.

https://doi.org/10.24926/iip.v10i4.1660

(Retraction published Innov Pharm. 2020 Feb 25;11(1):)

↑

7

Types of Cancer Treatment. NIH National Cancer Institute.

https://www.cancer.gov/about-cancer/treatment/types

↑

8

Goodin, S., Griffith, N., Chen, B., Chuk, K., Daouphars, M., Doreau, C., Patel, R. A., Schwartz, R., Tamés, M. J., Terkola, R., Vadnais, B., Wright, D., & Meier, K. (2011). Safe handling of oral chemotherapeutic agents in clinical practice: recommendations from an international pharmacy panel. Journal of oncology practice, 7(1), 7–12.

https://doi.org/10.1200/jop.2010.000068

↑

9

Krzyszczyk, P., Acevedo, A., Davidoff, E. J., Timmins, L. M., Marrero-Berrios, I., Patel, M., White, C., Lowe, C., Sherba, J. J., Hartmanshenn, C., O'Neill, K. M., Balter, M. L., Fritz, Z. R., Androulakis, I. P., Schloss, R. S., & Yarmush, M. L. (2018). The growing role of precision and personalized medicine for cancer treatment. Technology, 6(3-4), 79–100.

https://doi.org/10.1142/S2339547818300020

↑

10

Easty, A. C., Coakley, N., Cheng, R., Cividino, M., Savage, P., Tozer, R., & White, R. E. (2015). Safe handling of cytotoxics: guideline recommendations. Current oncology (Toronto, Ont.), 22(1), e27–e37.

https://doi.org/10.3747/co.21.2151''