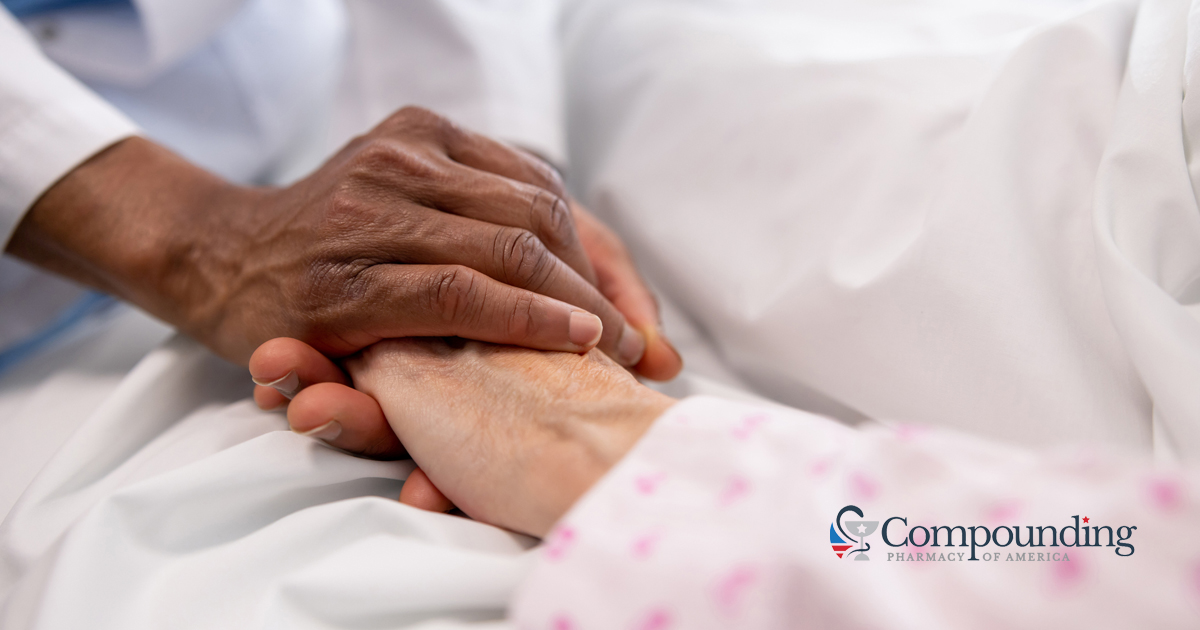 The diagnosis of a serious illness can be devastating to a patient and their loved ones, but there are many options for care and treatment during this time. Patients who receive a diagnosis of a serious disease such as cancer, heart failure, dementia, Parkinson's disease, or other illnesses will need to make decisions, alongside the recommendations of their doctor and their families, about what type of care will best benefit them. Two of the most common options include palliative care and hospice care.
Some patients will choose palliative care, in which a skilled team of medical specialists works together to provide relief from the symptoms of the illness. The team can also work toward stopping the progress of the disease and extending the life of the patient. Palliative care provides multiple types of treatments that improve the quality of life for the patient, their loved ones, and caregivers and potentially lengthen the patient's life as well.
Hospice care, on the other hand, is a type of care that is given to patients who have six or fewer months to live and who understand that their disease is terminal. The patient, or the caregiver, if necessary, will decide to stop treatment and simply let the illness run its course while working with a hospice care team to make their remaining time comfortable, meaningful, and enjoyable in every way possible.
At Compounding Pharmacy of America, it is our mission to respect each person's journey during this time, no matter which option is chosen. We do this by making their preferences a reality with personalized medication solutions that enhance quality of life, alleviate pain, and free patients and their loved ones from unnecessary stress and pressure. We work closely with patients in palliative and hospice care to determine their unique needs and wishes, which we then coordinate to meet with their healthcare providers; our part in this process is to create customized medication compounds to provide symptom management, help the patient and caregivers avoid burdensome treatment schedules, and avoid painful administration. Our goal is to enhance comfort for everyone during this time and ensure patients feel their best while they receive the proper care.
More About Palliative Care
For patients living with a serious illness, such as cancer or heart failure, palliative care is a helpful option because it affords the individual medical care focused on improving their quality of life. In addition, it can improve the lives of loved ones who are also affected by the illness. Treatment provided for the patient can not only alleviate symptoms from the disease but can also be utilized to attempt to cure their illness, if possible. Patients with many conditions, such as dementia, Parkinson's disease, heart failure, chronic obstructive pulmonary disease, and cancer, can benefit from palliative care within a short period of time post-diagnosis. In fact, palliative care is often helpful at any stage of the above-mentioned illnesses and many others.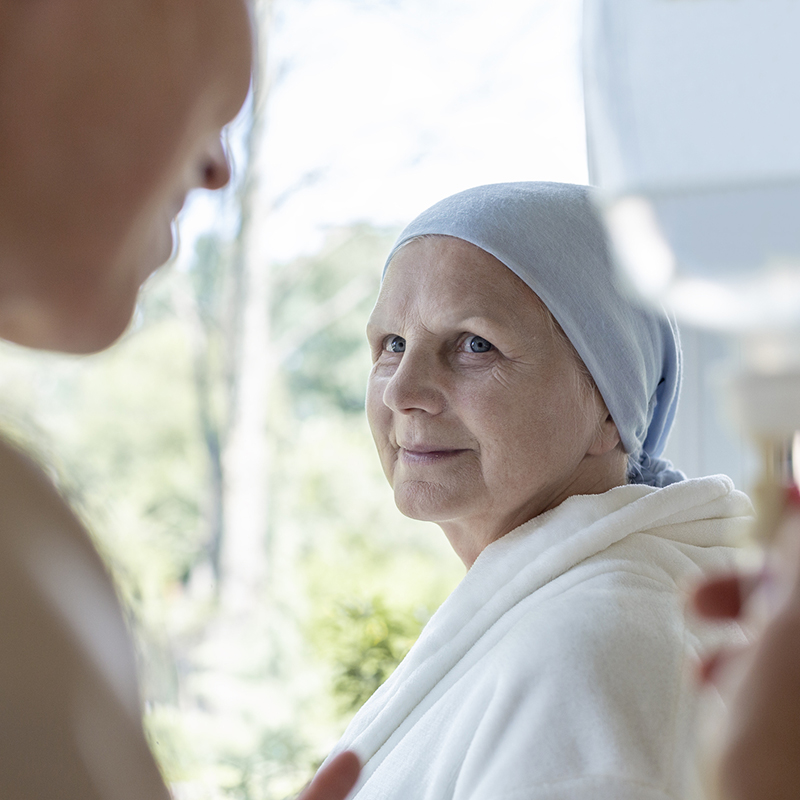 1. Who Benefits From Palliative Care?
Palliative care is helpful for both the patient and their family members because it enables them to more clearly understand their symptoms, the characteristics of the disease, and the available treatment options to make informed medical choices. Palliative care is provided by a skilled, organized, and compassionate team that is helpful for people of all ages. Often, however, elderly patients who are experiencing symptoms of discomfort or those who are impacted by other disabilities later on in their lives tend to benefit the most from palliative care.
2. What Is a Palliative Care Team?
A palliative care team is composed of multiple specialized medical professionals dedicated to working with the patient and their family, as well as the patient's doctors. The primary goal is to provide appropriate and effective medical treatment based on the specific illness. The team is also tasked with offering emotional, social, and practical support and services that are tailored to the patient's individual needs and required level of care.
A palliative care team is usually made up of the following professionals:
Specialist Doctors
Nurses
Social Workers
Chaplains
In order to begin palliative care, most patients can ask their health care provider to give them a referral to a palliative care specialist; many doctors and other health care providers will even suggest this option to the patient if they are unsure about their options after receiving a diagnosis.
3. Where Is Palliative Care Provided?
The settings for palliative care also vary according to the diagnosis and the healthcare provider. Insurance policies, as well as Medicare and Medicaid, may offer coverage for palliative care, and veterans may be eligible for palliative care through the Department of Veterans Affairs. Patients in pursuit of palliative care should contact their health insurance provider to inquire about coverage for these services. Palliative care teams provide treatment and other services in hospitals, nursing homes, specialized clinics, and even at the patient's home.
4. Is Pallative Care Effective
Many people consider palliative care because they want to pursue medical treatment for their symptoms, which may also effectively halt the progress of their disease. Palliative care can occur anytime after a diagnosis and can be provided alongside any other treatments the patient wishes to explore. If the patient's doctor or medical team, after a period of time, determines that palliative care is no longer especially effective, they will suggest other possibilities to the patient, such as hospice care. Alternatively, they may decide to continue palliative care but change the emphasis to increase the patient's comfort if the illness is progressing.
What Is Hospice Care?
Hospice care is an option that people choose for end-of-life comfort, and it differs from palliative care in that it is centered around the care and comfort of the patient with a serious illness rather than attempting to treat and possibly cure the condition. Rather, the quality of the patient's remaining time is the emphasis, especially if the patient and their family come to the realization that it may not be possible or viable to attempt to cure a serious illness. A patient may also choose not to undergo treatments they feel are more painful than the disorder itself.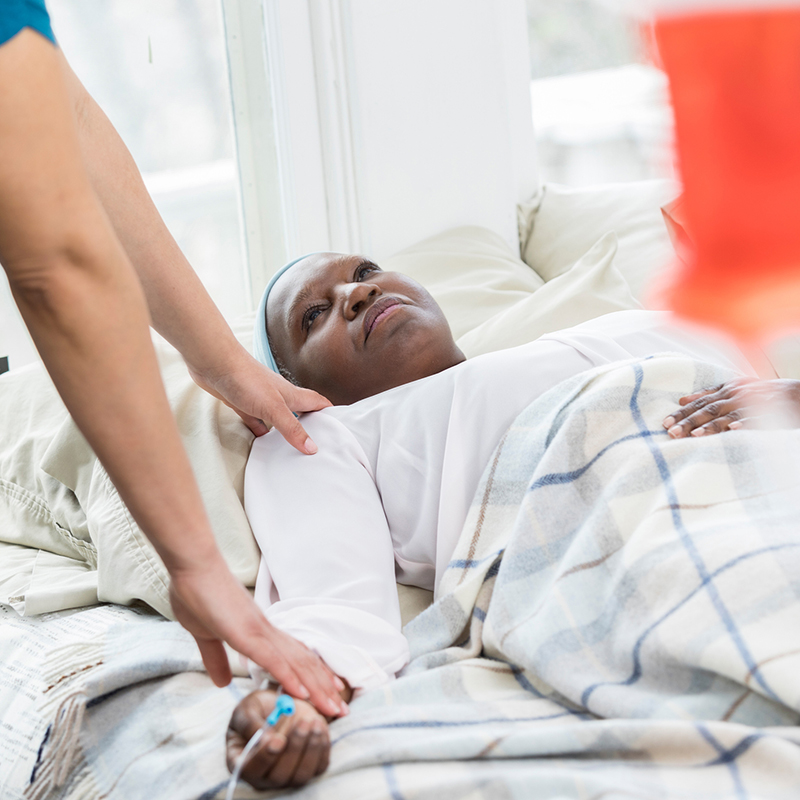 Hospice care shares some similarities with palliative care because it offers comprehensive comfort care to the patient while providing support to the family. However, hospice care patients understand that their disease is terminal, and their doctor will have explicitly explained to them that they have six or fewer months to live if the illness goes untreated.
Patients at this point in their lives should discuss the benefits of hospice care with their doctor because it can be immensely beneficial in affording them the support and care they need for their remaining weeks or months. Patients who start hospice care earlier rather than later may receive more benefits and better quality time with their loved ones.
Hospice care does not mean stopping medical treatment for other ongoing issues, such as high blood pressure or diabetes. It simply means that the patient will not undergo any further treatment aimed at curing a terminal illness, such as cancer. Patients who receive hospice care from a dedicated team are more likely to have their pain controlled so that their remaining time is more comfortable and satisfying. Additionally, they are less likely to undergo unnecessary tests or be given medications they do not want or need.
1. Who Provides Hospic Care
A hospice care team is comprised of several specialized professionals who work together with the person who is dying and also with the family and any other caregivers to provide emotional, medical, and spiritual support during this time.
A hospice team is most often made up of the following people:
Doctors
Nurses
Social Workers
Spriritual Advisors
Trained Volunteers
It's important to note that in most cases, much of the day-to-day care of a hospice patient is actually provided by family and friends. Caregivers will receive coaching from the hospice care team about how to give their loved one the best care during this time, and the team can provide respite care when family and friends need a break for their own physical and emotional needs. Respite care can be a short interval, such as an afternoon, or can serve a longer period, such as a few weeks.
2. Where is Hospice Care Provided?
Hospice care can be provided in multiple places, depending on the patient's wishes and current living situation. It may be beneficial for the patient to receive hospice care while living in their own home, but many others receive hospice care in other facilities like nursing homes, hospitals, and centers specifically dedicated to hospice care. Caregivers should also consider the needs and wishes of their loved ones as well as the costs associated with different settings for care.
The hospice care team is typically available on a 24-hour a-day, seven-day-a-week basis by phone, and the patient will also receive regular in-person visits from a member of the team. Hospice care is sometimes covered by Medicare and other insurance, so it is recommended that patients and caregivers contact their insurance company to find out more about benefits and coverage.
The Benefits of Personalized Medication
Your loved one deserves the highest level of care, whether they choose palliative care or hospice care. With either option, Compounding Pharmacy of America can work closely with the patient and both family members and caregivers to create a uniquely personalized medication program. Often, this includes compounded medications.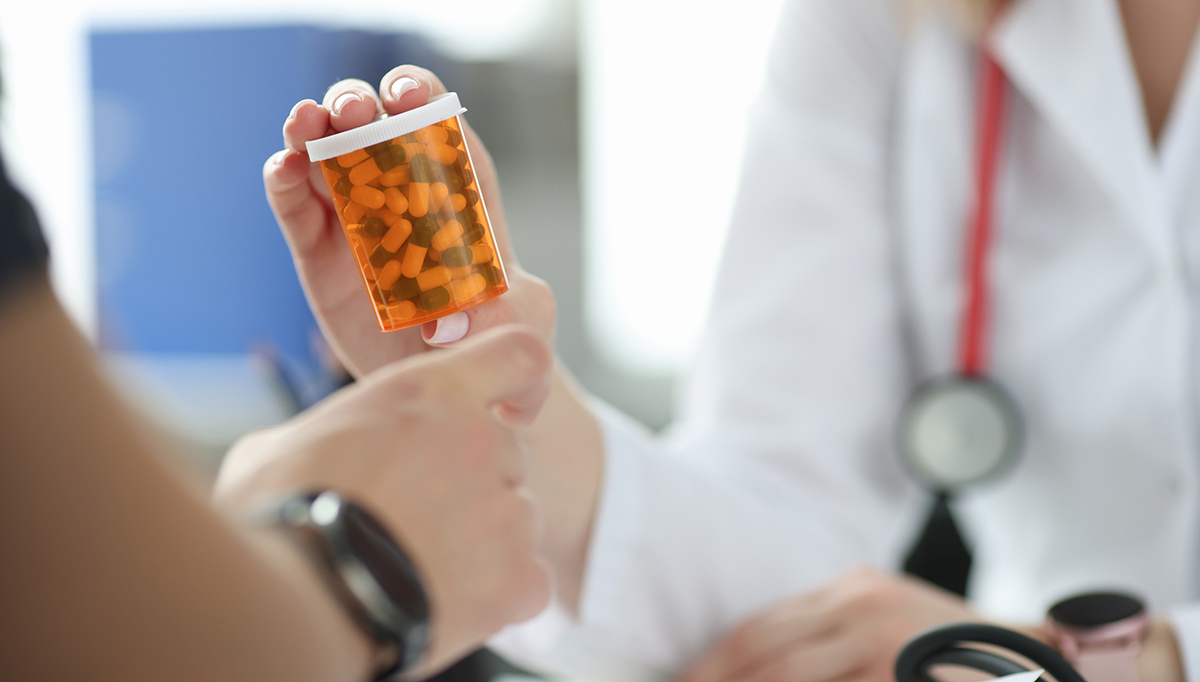 Customized medications can fulfill a variety of roles, from managing uncomfortable or inconvenient symptoms to severe pain alleviation, and our role also serves to simplify the scheduling and administration of these medicines to help improve the patient's quality of life and remove excess stress and burden from caregivers.
At Compounding Pharmacy of America, we understand that palliative and hospice care marks the beginning of a challenging time for the patient, their care team, and their family and friends. Our goal is to ease the pain, discomfort, and difficulties that the administration of medical treatment can cause with simplified, personalized solutions.
Pharmaceutical Solutions From Compounding Pharmacy of America
Patient needs are completely individualized and can depend on their age, their diagnosis, and the level of care they have chosen.
We offer a variety of beneficial pharmaceutical solutions to help alleviate suffering and stress to improve the quality of life for the patient and their loved ones:
Customizable pain medicine strengths to ensure patient comfort at all times
Transdermal formulations to eliminate the need for painful injections or eliminate the need for oral administration for patients unable to swallow oral medications
Palatable flavorings for patients who experience aversions to certain tastes
Medications unavailable due to drug shortage problems made specifically for the patient with quality raw ingredients
Combination preparations so your loved one can take multiple medications in a single dodge form as a capsule, transdermal gel, or suppository
Quality of Life Improvement
Many people live the last days of their lives at facilities like hospitals or nursing homes, but a number of them find that the care does not match their wishes. For example, the care may be lacking in compassion, may ignore the patient's personal preferences, or may not alleviate the discomfort or pain the patient endures day-to-day. In other cases, medication administration may be nearly as uncomfortable as the symptoms of the disorder itself – but it doesn't have to be.
That's why it is so essential for older adults to plan ahead or for caregivers to communicate with doctors and health care providers to determine needs, preferences, and whether palliative or hospice care is more suitable. At this time, the patient and care team can discuss the best compounded medication options to minimize the number of doses necessary and to make each dose as comfortable as possible to receive. With a personalized medication plan and customized medications, a patient's quality of life can dramatically improve as their comfort levels will be addressed by medications that are not painful or uncomfortable to take.
Choosing the Right Kind of Care and Treatment
Patients, their families, caregivers, and medical care providers may all be part of the process when it comes to choosing the right kind of care and treatment for severe disorders. Regardless of whether the choice involves palliative or hospice care, Compounding Pharmacy of America will work with all members of the team every step of the way to ensure the patient's comfort is of the utmost importance. To help, we can create personalized, compounded medications that are easily administered in accordance with the patients' medical needs and current wishes. Don't hesitate to find out how our customizable medications can improve your or your loved one's quality of life.
If you'd like more information about how compounded medications could help you or your loved one, contact Compounding Pharmacy of America today.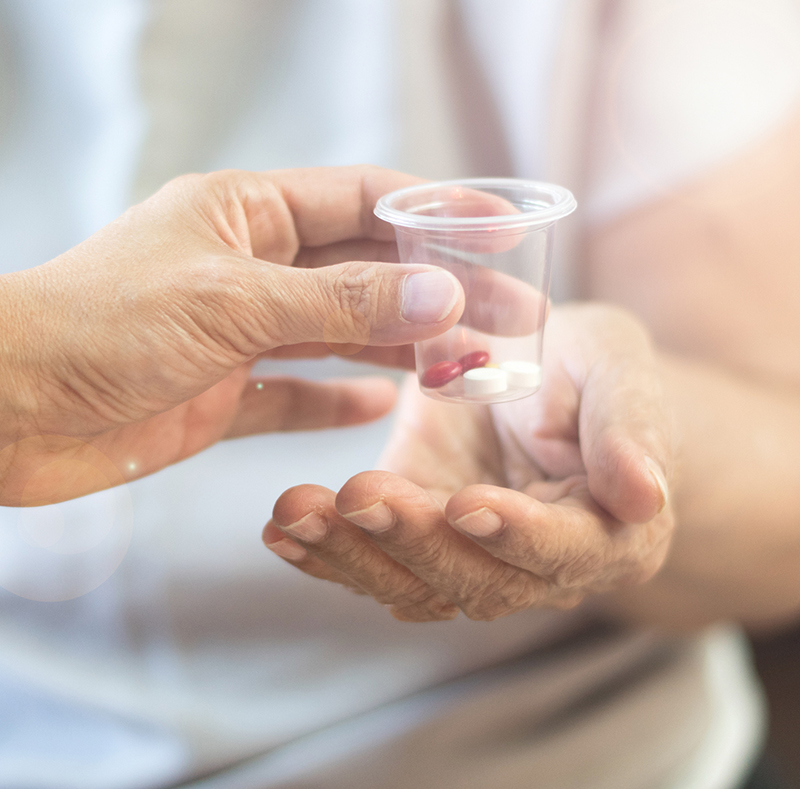 ---
Resources:
What Are Palliative Care and Hospice Care? (2021, May 14). National Institute on Aging. https://www.nia.nih.gov/health/what-are-palliative-care-and-hospice-care
Different Care Settings at the End of Life. (n.d.). National Institute on Aging. https://www.nia.nih.gov/health/different-care-settings-end-life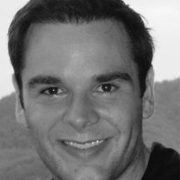 Chief Executive Officer, The Compounding Pharmacy of America
Victor Poteet, Pharm.D. graduated Magna Cum Laude from Mercer University School of Pharmacy and received his Masters in Business Administration from the University of Miami's Miami Business School. Since graduation, Victor accepted a pharmacist position at Vanderbilt University Medical Center in Nashville. At Vanderbilt, Dr. Poteet received extensive training in sterile products compounding.
Victor accepted a position as a pharmacist with a compounding pharmacy in North Carolina, where he further expanded his practical experience in both sterile and non-sterile compounding. Some of Victor's responsibilities include creating corporate strategy and culture and allocating resources based on the company's goals.