Pharmacy compounding is not a new practice; it has been practiced for centuries. This specialty practice within the pharmacy community is mixing drugs for individual patients. At one point, it was the way all medicines were prepared, but fell out of favor in when drug manufacturers were able to mass produce medications. Hospital pharmacies continued to compound medications for premature babies or patients with unusual medical conditions, but most prescription medications were not custom-made.
The practice has now become more popular in the twenty-first century, due to the increase in surgical patients being cared for in private clinics, higher drug costs and shortages of some medications. Consumers who are interested in receiving personalized medicine are also drawn to having their prescriptions prepared by a compounding pharmacist.
Are Compounding Pharmacies Safe?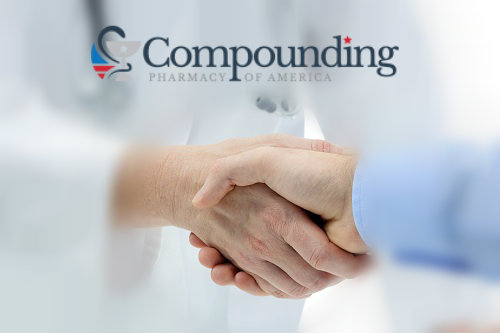 Individual consumers aren't the only ones who get their medications from compound pharmacies. Hospitals, home health companies and doctor's offices get some of their medications in forms which are not readily available from pharmaceutical companies. This means they order them from compound pharmacies.
In 2012, there was an incident where an infection was linked to a drug mixed by Massachusetts compounding pharmacy. This pharmacy was reportedly filling medications for customers without having the required prescriptions. We here at The Compounding Pharmacy of America always require a prescription prior to creating and providing any compounded medications to our clients. By not cutting corners, it helps keep our clients safe.
Licensed And Regulated
Compound pharmacies are licensed and regulated by State Boards of Pharmacy. We get our ingredients for medications from suppliers that are both registered and inspected by the Food and Drug Administration (FDA). Any foreign suppliers are registered by the FDA.
Based on the number of prescriptions filled annually, compounding pharmacies are considered safe for consumers. Precautions are taken to protect consumers, just as they are for pharmacies where medications are not being prepared on an individualized basis. For some patients, having prescriptions filled by a compound pharmacy may be even safer than going to a traditional one.
Patients Who Have Special Needs For Their Medications
Commercially prepared medications may contain ingredients that may not be suitable for patients with allergies or sensitivities, such as:
Dyes
Gluten
Lactose
Preservatives
Sugar
A compounding pharmacist can prepare the medication for a patient, ensuring that the ingredient that would be a problem is omitted.
Caring And Experienced Compounding Pharmacists
Compounding pharmacies are both popular and safe to use. Learn more now about our caring and experienced compounding pharmacists here at The Compounding Pharmacy of America.
If you have questions about the services we can provide, please contact us today!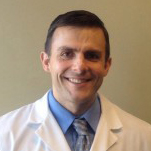 Chief Operating Officer, The Compounding Pharmacy of America
Matthew Poteet, Pharm.D. graduated with Honors from Lee University with a Bachelors of Science in Biological Science. After his undergraduate training, he completed the Doctor of Pharmacy program at Mercer University Southern School of Pharmacy, graduating in 2004. Dr. Poteet has spent much of his pharmacy career on staff at two of the most prestigious academic teaching hospitals in the Southeast; Emory University in Atlanta and Vanderbilt University Medical Center in Nashville. At these institutions he received extensive experience and training in sterile products compounding.
He returned home to East Tennessee in 2010, where he has held the position of Pharmacy Director at two sterile products pharmacies in Knoxville. Matthew lives in Knoxville with his wife, Chris. Dr. Poteet is Tennessee's first Board Certified Anti-Aging Pharmacist by the American Academy of Anti-Aging Medicine.