Our Compounding Spotlight this month is dental compounding. It's not uncommon for people to either put off or avoid going to the dentist altogether out of fear or misconceptions. Many of us can relate to this. This is one of the reasons we offer customized dental compounding services.
A dental compounding pharmacy can offer solutions to help with this fear by offering compounded prescription medications in a number of forms that can be customized to meet the needs of each patient.
Dental Compounding Services
We offer dental compounding services for a variety of needs and our compounding pharmacists can make preparations which can be used by patients of all ages.
Examples of prescriptions which may be compounded include:
Anxiety for dental procedures
Pain medications
Dry socket treatments
Fluoride treatments
Mouth rinses
Topical anesthetics
Gum disease treatments
Plaque removal preparations
Oral ulcers treatments
Canker sores medications
Tooth whitening treatments
Unique Dosage Forms
When patients do not respond well to standard dosage forms of medications, we are able to customize them so that they are more tolerable.
A patient who finds it difficult to swallow a pill or who feels nauseated may be able to take their medication in the form of a gel that can be rubbed into the skin.
Other methods that compounding pharmacists use to prepare medications include liquids, lollipops, lip balms or pastes.
Flavored Medications Available
Another way that our compounding pharmacists can make dental medication more palatable is to make it taste better. Some dental solutions, rinses or gels don't taste very pleasant. Our compounding pharmacist can make them taste better without affecting their performance.
A pain reliever that normally has a bitter taste is much easier to swallow if it tastes like chocolate, and children were more willing to take a medicine if it is presented through a cherry lollipop.
We can offer custom flavor solutions to help make your dental medication available in a form that will work for you.
Working Directly With You And Your Dentist
Here at The Compounding Pharmacy of America, we work directly with you and your dentist to find the best solution that benefits everyone.
Call Now To Find Out How Our Customized Dental Compounding Services Can Help You!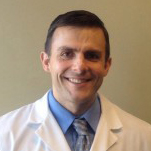 Chief Operating Officer, The Compounding Pharmacy of America
Matthew Poteet, Pharm.D. graduated with Honors from Lee University with a Bachelors of Science in Biological Science. After his undergraduate training, he completed the Doctor of Pharmacy program at Mercer University Southern School of Pharmacy, graduating in 2004. Dr. Poteet has spent much of his pharmacy career on staff at two of the most prestigious academic teaching hospitals in the Southeast; Emory University in Atlanta and Vanderbilt University Medical Center in Nashville. At these institutions he received extensive experience and training in sterile products compounding.
He returned home to East Tennessee in 2010, where he has held the position of Pharmacy Director at two sterile products pharmacies in Knoxville. Matthew lives in Knoxville with his wife, Chris. Dr. Poteet is Tennessee's first Board Certified Anti-Aging Pharmacist by the American Academy of Anti-Aging Medicine.