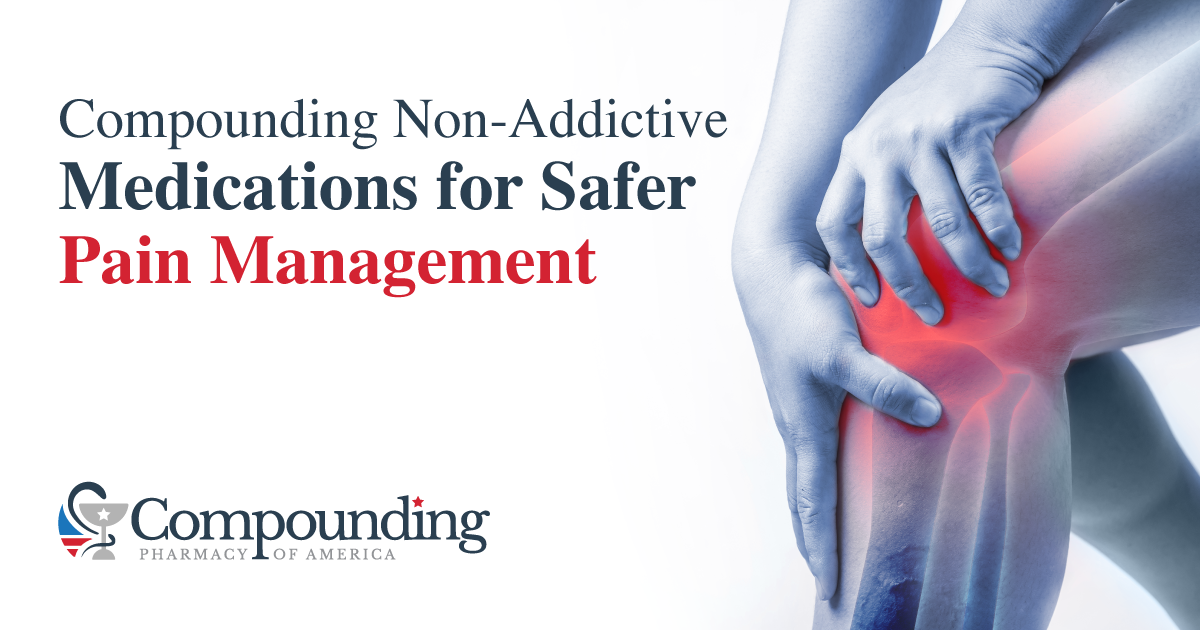 Millions of Americans deal with pain every single day. There are countless causes for their discomfort, from injuries sustained in vehicle accidents to the agony of chronic illnesses. Regardless of the source, people just like you are forced to rely on medications to make life bearable. At The Compounding Pharmacy of America, we understand how important it is for people to achieve that delicate balance between pain relief and the risk of addiction. That's why we offer non-addictive medications for safer pain management.
The Threat of Addiction
Unfortunately, many pain medications are highly addictive. People begin taking such drugs to manage their pain and end up completely dependent on the drug. In fact, it's this vicious cycle that has a significant portion of our nation spiraling out of control from drug dependency.
Opioids in America
More people are dying of overdoses than ever before – and more than 60 percent of those cases are opioid related. On an average day in America, 78 deaths will occur due to opioid overdoses. When patients run out of their opioid medication or if their doctor will no longer prescribe it for them, they often turn to heroin, another opioid, for relief.
With the fear of this potentially powerful addiction taking hold of their lives, many people with chronic pain search for safer pain management through non-addictive alternatives to help get their lives back to normal.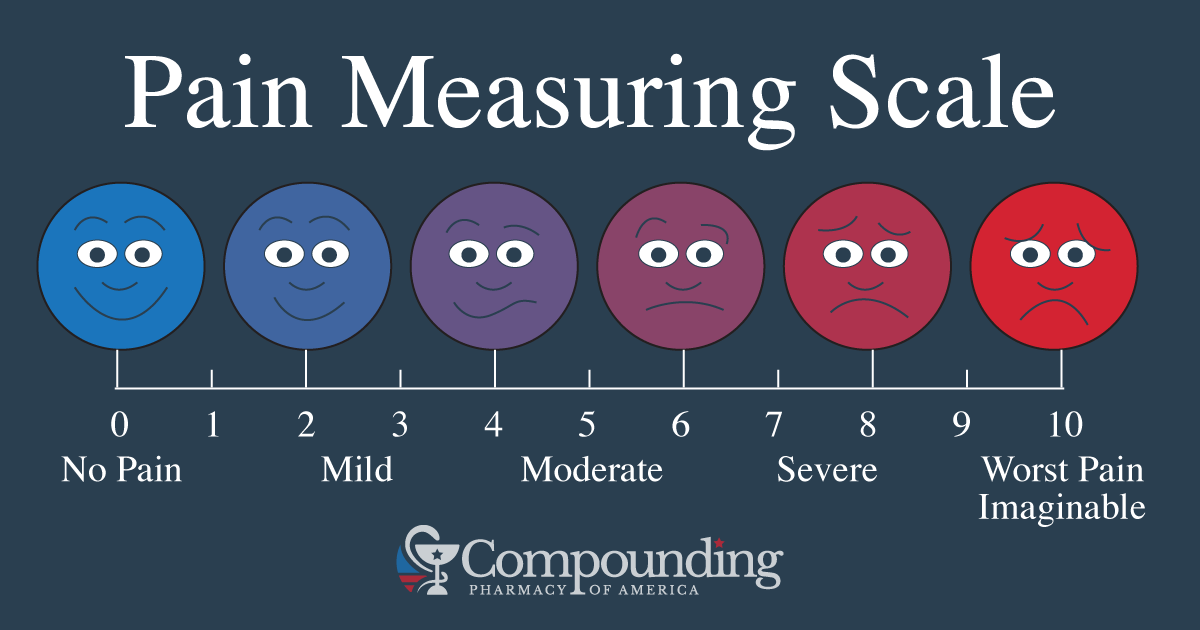 Pain Management Alternatives
Thankfully, opioids aren't the only medicines that can work to relieve pain. There are many other solutions that are much safer and don't encourage purchasing illicit drugs to satisfy a craving. Over-the-counter medications like acetaminophen, ibuprofen, and naproxen are capable, effective solutions for pain relief. More importantly, they don't offer psychoactive effects or cause cravings and dependency like opioids. However, there are certain cases where standard doses don't work.
Why You Need Compounding
Everyone's body is different, so why should we all try to rely on the same pain medicine? At the Compounding Pharmacy of America, we can custom-make non-addictive pain medications to fulfill the specific needs of your unique situation. Are tablets too hard to swallow? We can make capsules. Need a topical pain cream? We have you covered. We can even produce liquid doses and add flavorings to make them go down easier.
Besides tailoring the delivery method, we can adjust the strength of your medication. Whether you're looking for something gentler for everyday use or a stronger blend when the bad days come, we can provide exactly what you need.
Ready to learn more about your addiction-free alternatives? Give us a call and see what options we have in store for you.
SPEAK WITH A PHARMACIST 24 HOURS A DAY, 7 DAYS A WEEK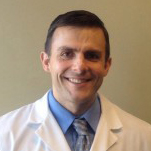 Chief Operating Officer, The Compounding Pharmacy of America
Matthew Poteet, Pharm.D. graduated with Honors from Lee University with a Bachelors of Science in Biological Science. After his undergraduate training, he completed the Doctor of Pharmacy program at Mercer University Southern School of Pharmacy, graduating in 2004. Dr. Poteet has spent much of his pharmacy career on staff at two of the most prestigious academic teaching hospitals in the Southeast; Emory University in Atlanta and Vanderbilt University Medical Center in Nashville. At these institutions he received extensive experience and training in sterile products compounding.
He returned home to East Tennessee in 2010, where he has held the position of Pharmacy Director at two sterile products pharmacies in Knoxville. Matthew lives in Knoxville with his wife, Chris. Dr. Poteet is Tennessee's first Board Certified Anti-Aging Pharmacist by the American Academy of Anti-Aging Medicine.