Do you live in the state of Washington, and have you been looking for customized medication solutions? For instance, does the dose of your medication seem inadequate, or do you hate the way you have to take the medication, such as the taste?
The Compounding Pharmacy of America offers you a number of options to make taking your medication a more enjoyable and personalized experience. We deliver compounded medications to residents all over Washington state. Washington is the only state we ship to on the West Coast; in fact, at this time, it's the only state we serve west of Colorado.
Why We Offer Our Compounding Pharmacy Services in Washington
Many of the states we serve are in the Northeast and the South, so why is Washington an exception?
For one, Washington was amenable to compounding practices and allowing us to obtain our licensing to serve its residents. The Evergreen State is very forward thinking in regard to personalized treatments and solutions for various health conditions.
Furthermore, Washington residents have shown a desire for treatment and medication options that go beyond the run-of-the-mill, limited offerings at traditional pharmacies and clinics.
Since we began serving Washington, we've seen a great demand in the state for customized medications in the following medical areas:
Skin care
Topical pain relief
Hormone optimization
Eye care
Pediatric medication
Pet medication
Dental care
ED treatment
We serve all of Washington state, but it's worth noting the highest demand for our services has come from cities and metropolitan areas such as:
Seattle, WA
Spokane, WA
Tacoma, WA
Bellevue, WA
Vancouver, WA
Olympia, WA
Bellingham, WA
Richland, WA
Yakima, WA
Kent, WA
Renton, WA
Spokane Valley, WA
Washington State Demographics and Health Statistics
When it comes to Washington population and health statistics, here are a few notable numbers:
The state boasts 35 local public health agencies or local health jurisdictions that work with the state Department of Health.
As of 2012, Washington had 56 public hospital districts and more than 90 community general hospitals.
Washington's median age increased from 33 years old in 1990, to 35 in 2000 and then 37 in 2010, according to the U.S. Census Bureau.

In fact, 11 percent of the state's population was 65 years old or older in 2010.
The state Office of Financial Management projects that residents of 65 years old or older will make up 21 percent of the state's population by 2040.
An aging population means a greater need for dental, skin, pain, ophthalmologic, ED and hospice medications, all of which are available through our compounding pharmacy.

Although tobacco use has been on the decline in Washington, the prevalence of smoking among adults in the state was still 15 percent in 2014, according to the state Department of Health.

Tobacco use marks a greater need for dental care solutions.

Washington had the sixth-highest pet ownership rate in the country, at least in 2012, according to a study by the American Veterinary Medical Association.

In 2017, nearly 3,000 pets were adopted in King County, WA alone.
The prevalence of pet ownership in Washington means a strong demand for veterinary medications.
Washington State Compounded Medications We Can Offer
We have a number of solutions to offer Washington residents. In most cases, we can turn around and ship your compounded medication within the same day we receive your order.
Examples of the types of compounded medications we can offer in the following fields of medicine include:
Ophthalmology

Antibiotics
Anesthetic
Mitomycin C
Fortified eye drops

Hormone optimization

Bio-identical hormone replacement therapy (BHRT)

Pain relief
Palliative/hospice care

Pain medication – oral or transdermal
Combined medications

Dermatology

Topical treatments for acne, psoriasis, scarring, stretch marks, rosacea and more
BLT gels for chemical peels
Bio-cosmeceuticals

Urology

Injectable ED tri-mixes and bi-mixes
Female enhancement creams

Veterinary

Oral and transdermal medication for dogs, cats, birds, horses, reptiles and more
Ophthalmic (eye) medication

Pediatric

Altered forms and flavors of medication for easier administration
Treatments for respiratory disorders, skin disorders, pain, fungal infections, cold sores, diaper rash, head lice and more

Sports medicine

Topical pain relievers
Anti-inflammatories
Antifungal medication
Make note that we also have dozens of medications that are either in shortage or unavailable at traditional pharmacies. Just because your local pharmacy doesn't carry a certain drug doesn't mean we will be out of it! With a compounding pharmacy, your options are much more plentiful, in a variety of ways. See the list of discontinued medications that we may be able to deliver to you.
How Do You Order Compounded Medications in Washington State?
Although it feels like we have a seemingly endless array of medications, flavorings and compounding services, not every medication is instantly available to every person.
Keep in mind you still have to go through your doctor to get compounded medication (or through a veterinarian, if it's for your pet). You can't just call us and try to order any medication from our list without a physician's approval.
So, if you're at the doctor's office and they are about to write a prescription, tell them that you're interested in getting the medication compounded. The doctor can fill out one of the forms on our website and then fax or call it in to us. From there, we will complete your order and ship to your Washington address (or your doctor's office, if you prefer) as quickly as possible.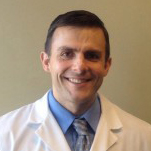 Chief Operating Officer, The Compounding Pharmacy of America
Matthew Poteet, Pharm.D. graduated with Honors from Lee University with a Bachelors of Science in Biological Science. After his undergraduate training, he completed the Doctor of Pharmacy program at Mercer University Southern School of Pharmacy, graduating in 2004. Dr. Poteet has spent much of his pharmacy career on staff at two of the most prestigious academic teaching hospitals in the Southeast; Emory University in Atlanta and Vanderbilt University Medical Center in Nashville. At these institutions he received extensive experience and training in sterile products compounding.
He returned home to East Tennessee in 2010, where he has held the position of Pharmacy Director at two sterile products pharmacies in Knoxville. Matthew lives in Knoxville with his wife, Chris. Dr. Poteet is Tennessee's first Board Certified Anti-Aging Pharmacist by the American Academy of Anti-Aging Medicine.