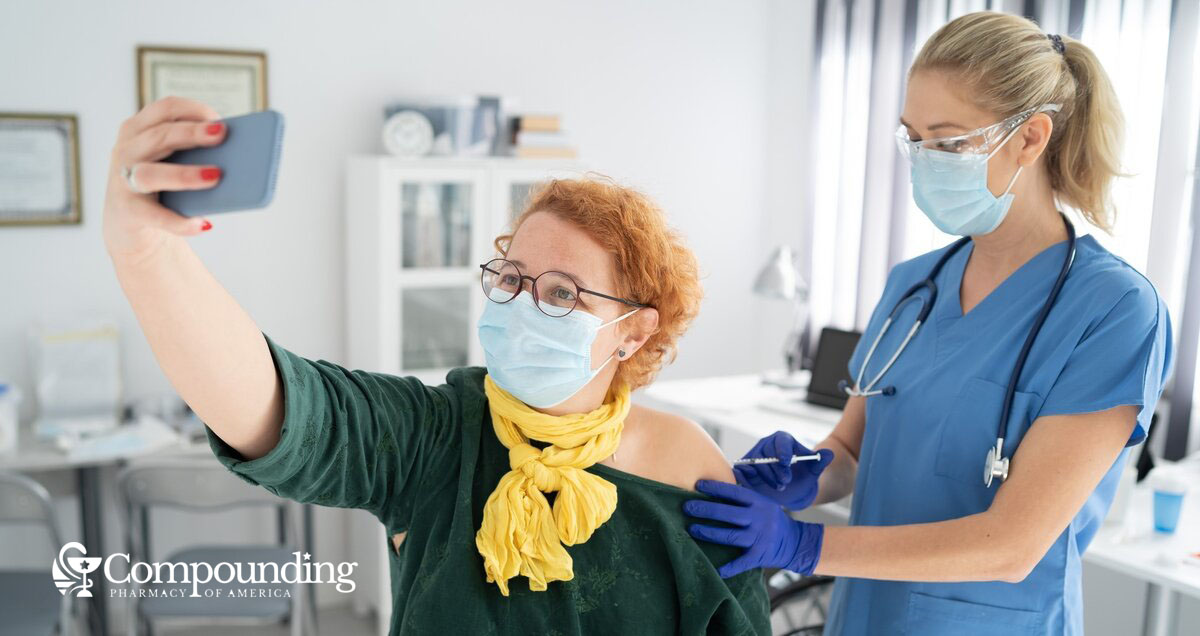 In the current environment, with millions of Americans losing their health insurance and new cases of the disease appearing every day, the importance of an effective treatment protocol can't be overstated. No one knows how many people have been infected in America or how many have died from it. It was only last year that hospitals started to report infections to state authorities.
In fact, the CDC doesn't require reporting until there are at least 10 cases in a state, and even then, it might not ask for statistics about those cases. One estimation suggests that there have been over 115 million cases worldwide with at least 2.5 million deaths. These are just the confirmed cases; there will most likely never be a way to know the real numbers.
COVID Leads to Changing Health Care Concerns
So, how did we get here? Over a year after the first cases were reported, it can seem as if the COVID19 pandemic changed the world overnight. Doctors and nurses continue to work on the front lines, risking their own safety to care for those afflicted by the virus. There are recurrent worries that hospitals may fill to capacity, and health care officials are working overtime to treat everyone with care and compassion.
In addition to the immediate health care concerns, the impact on the economy has also been devastating. As a result, people remain furloughed or have since been permanently laid off. Tragically, millions of people lost their health insurance along with their jobs, which added to their anxiety and fear in an already unsure time.
Because of all this uncertainty, healthcare systems were forced to take advantage of innovative technologies. Many of these innovative changes have improved the way people seek care, as doctors and nurses can now treat their patients in ways that keep both safe. These trends have opened avenues for quality, affordable healthcare both now and in the future.
Telemedicine Becomes A Permanent Health Care Fixture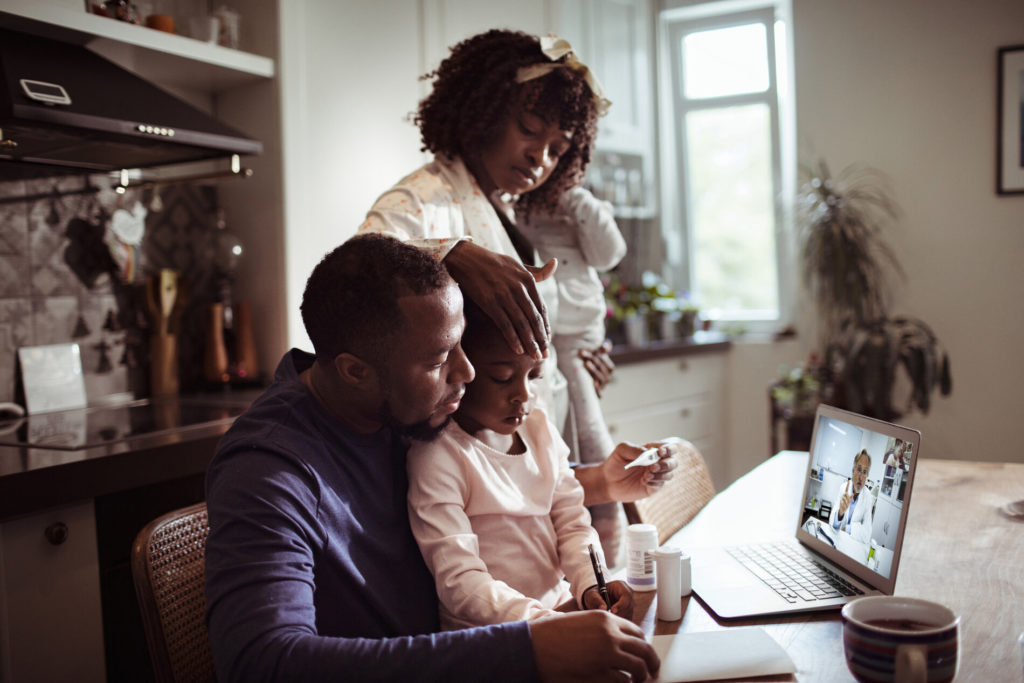 While telecare has been available for some time, doctors have always thought it better to treat people in person. In the past, it often made sense for a patient to come into the office where a doctor could take a good look at physical symptoms or perform testing to identify the cause of an illness. To be sure, in some cases, in-person appointments may always be necessary. However, the lingering idea that in-person care was essential to proper health care led to a lack of experimentation and even avoidance of new technologies.
However, COVID has brought to light many situations where the patient could easily receive treatment via telecare. Because the pandemic made social distancing standard, many doctors and patients alike felt it best to conduct in-person examinations only when necessary. As a result, many changes began to take place in the healthcare system. The resulting rise in telecare has had what seem to be lasting effects on health care:
Technology Drastically Improved
Because people were forced to meet virtually, technology companies offering visual and audio communication over the internet seemed to crop up overnight. Due to the competition, companies needed to confront communication problems quickly and provide regular updates to their systems to ensure continuous service. Security of virtual meetings also improved drastically due to the impact of HIPAA regulations on telehealth visits.
With the improvements in digital technology, primary care physicians realized that securely transferred digital pictures may be just as effective as in-person examinations. Mental health issues, including addiction treatment, could also utilize video conferencing. Expanded teletherapy access and technological improvements meant that people who needed to talk to a therapist could do so from home without fear of getting disconnected.
Routine Check-Ups Are Done at Home
Before COVID-19, many in-person doctor appointments existed to accomplish routine check-ups. For example, people on medication, especially long-term medication, must check in on a regular basis to make sure medications are working effectively. In the post-pandemic world, many health care providers have come to realize these sorts of appointments could be done via telehealth visits.
Now, over a year later, medical professionals have expanded their use of technology and have developed new means of using these methods. Some health care experts have even suggested that quick patient questions can be answered easily by a doctor via email or text, a practice that may become standard in the future. As providers continue to develop advanced security measures, the future of patient care is becoming increasingly virtual.
Health Care Savings Increased
COVID has been a challenge to navigate in the health care system, but one positive aspect it brought to the medical field is efficiency. When a doctor can see a patient securely over the internet, they are able to see more people over an average workday. This means health care becomes available to more people, using fewer facility resources.
Further, expanding patients' ability to see their doctors from home means that transportation is no longer an issue for the millions of people nationwide without direct access to a personal car. Even for those with vehicle access, reduced travel requirements eliminate the need to spend time and money driving, parking, and waiting at the doctor's office. There is no need to find childcare, and sick patients no longer have to struggle to get out of bed to travel to the doctor's office or pharmacy.
More Senior Health Care at Home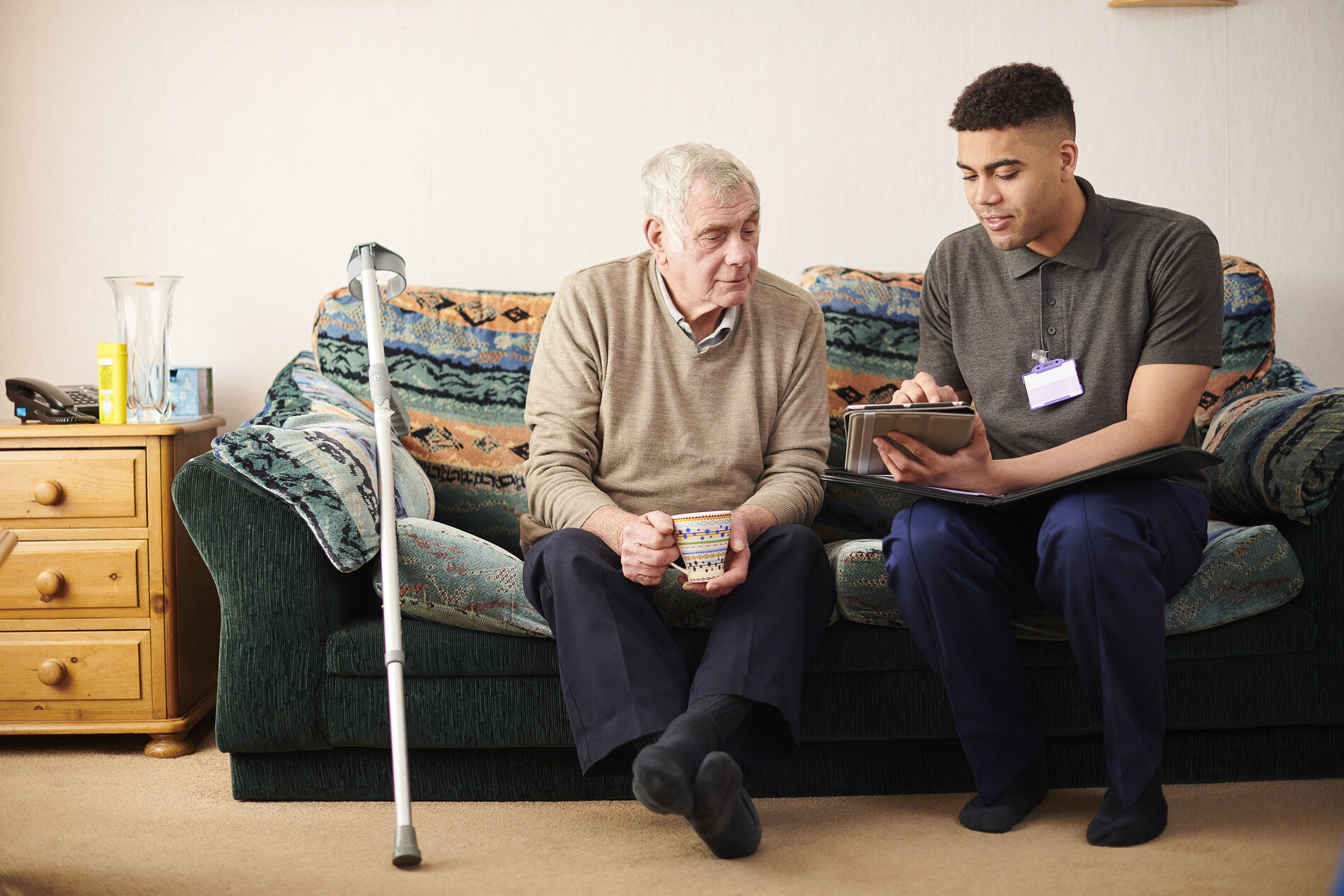 In addition to telehealth for the average patient, vulnerable populations have experienced changes in care due to COVID-19. Unfortunately, nursing homes and assisted living facilities have been disproportionately affected by COVID-19 outbreaks among both residents and staff. These facilities are places that offer around the clock access to health care and vibrant social communities for elderly patients. However, as we now know, they can also be breeding grounds for dangerous viruses.
As a result, the senior care community experienced a rapid expansion of at-home health care for the elderly, influenced by physicians and family members who wanted to limit contact between patients. The trend will remain beneficial for people who would rather spend their last years at their own home long after the pandemic subsides. At-home senior care will likely continue to expand in coming years.
More Robotic and Automated Services
While at-home health care and telehealth eliminated the need for many patients to enter facilities, the fact of the matter is that access to quality, in-person emergent, and ongoing care remains essential. As a result, facilities dedicated attention to how patient care and medication dispensing could take place while limiting the virus' spread.
The need to social distance has led many facilities to wonder how they might help socially distance patients and staff even as the pandemic subsides. Many groups invested in automated ways to clean hospitals to reduce the spread of dangerous viruses and bacteria among health care employees and patients. New drone technology could mean new effective shipping of medications, medical devices, and more to patients in need.
Non-Employer Bound Insurance Options
It is a tragic effect of the COVID pandemic that many people have lost their jobs and therefore lost health insurance. As a result of this, lawmakers are identifying new measures and improvements on existing laws that may help make sure people can keep insurance even if they become unemployed. New systems of health insurance are in development so that employees will not be bound to their jobs for health insurance. In the future, the system can inspire people to search for better jobs instead of remaining reluctant to leave their current employer because of healthcare concerns. This will likely translate into the patients' ability to offset costs for quality short-term insurance.
One especially interesting system in development is known as the Health Reimbursement Arrangement (HRA) in the United States. Under this new rule, employers can directly contribute to an employee's health care insurance on the individual market, as opposed to buying group insurance. With more employers putting money into individual health care markets, individual healthcare may become more commonplace, opening new possibilities for low-cost health insurance.
Local and National Production of Pharmaceutical Needs
Restricted travel because of the pandemic has made travel across borders more difficult. The same is true when it comes to shipments of critical goods, including pharmaceutical drugs and essential vaccines. In 2020, the supply chain issue caused many politicians, healthcare companies, and health care professionals to ask: "why not make more vaccines and medicines here?" As a result, more medical equipment, pharmaceuticals, and vaccines are made right here in the United States, untwisting the formerly complicated supply chain. Best of all, this added efficiency can mean cost savings for patients.
At the same time, patients were asked to stay at home unless absolutely necessary. However, the rise in telehealth visits brought up an important question: how can patients have their prescriptions filled? Fortunately, quality online pharmacies were already in place and ready to cater to a patient's unique pharmaceutical needs without requiring travel to a doctor's office or pharmacy building. With the improvements in fast and affordable shipping, patients are more able than ever before to obtain essential medicines, medical equipment, and other necessities from the safety of home.
Safely Receive Medicine Shipped Directly to Your Home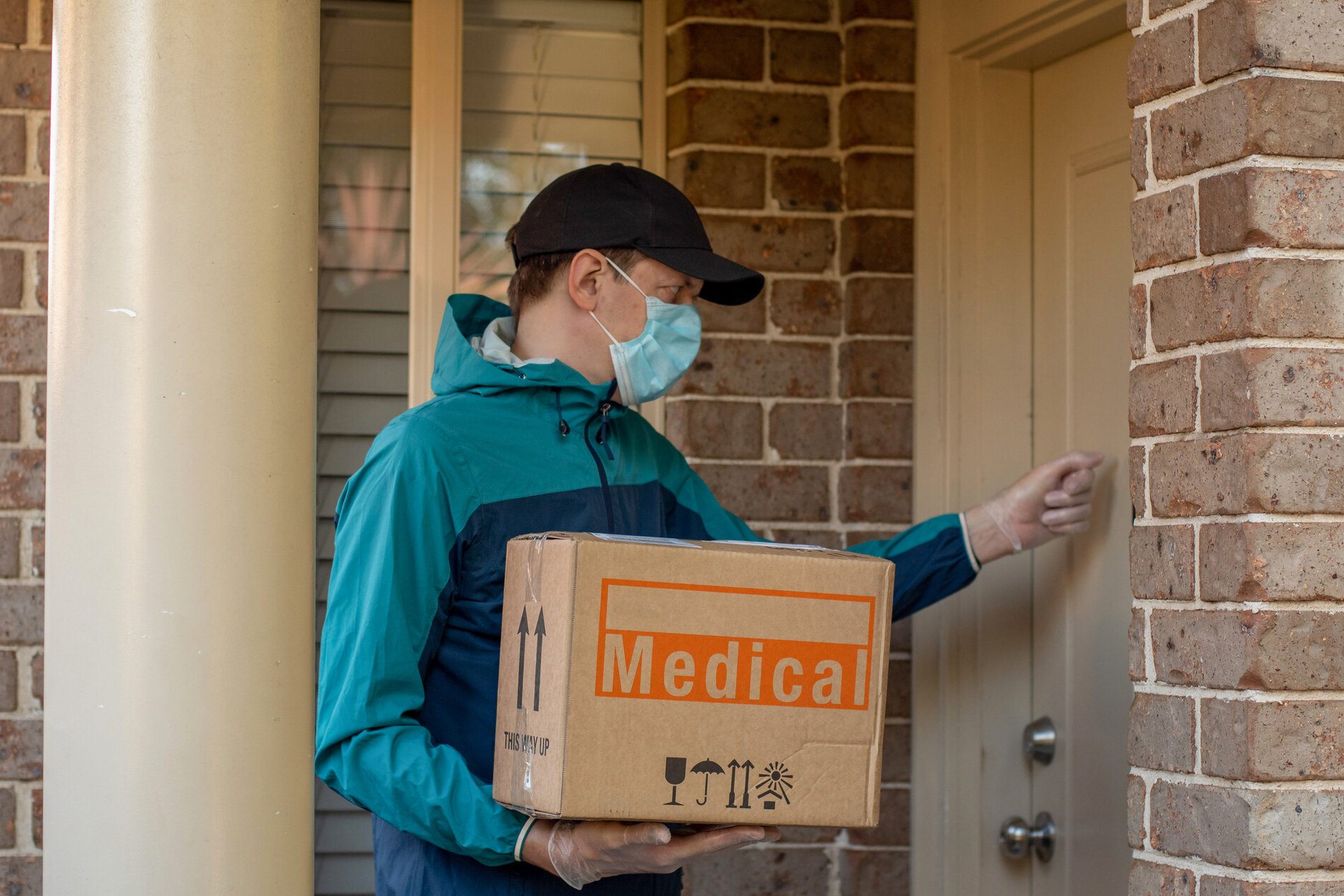 As the COVID-19 pandemic subsides, the need for innovative health care will continue into the foreseeable future, especially for individuals who cannot easily access traditional pharmacies. We understand the importance of steady, reliable access to your most important medications and make your convenience our priority.
Compounding Pharmacy of America offers free second-day shipping to your home, or we can coordinate delivery to your doctor's office. When you're not feeling well, the last thing you want to worry about is shipping costs or complicated pharmacy pickup.
Visit our Compounding Pharmacy Service Area if you are interested in our medication delivery services or contact us anytime to learn more.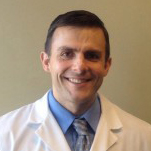 Chief Operating Officer, The Compounding Pharmacy of America
Matthew Poteet, Pharm.D. graduated with Honors from Lee University with a Bachelors of Science in Biological Science. After his undergraduate training, he completed the Doctor of Pharmacy program at Mercer University Southern School of Pharmacy, graduating in 2004. Dr. Poteet has spent much of his pharmacy career on staff at two of the most prestigious academic teaching hospitals in the Southeast; Emory University in Atlanta and Vanderbilt University Medical Center in Nashville. At these institutions he received extensive experience and training in sterile products compounding.
He returned home to East Tennessee in 2010, where he has held the position of Pharmacy Director at two sterile products pharmacies in Knoxville. Matthew lives in Knoxville with his wife, Chris. Dr. Poteet is Tennessee's first Board Certified Anti-Aging Pharmacist by the American Academy of Anti-Aging Medicine.