Erectile dysfunction (ED) does become more common as men age, but it's not necessarily a normal part of aging. The good news is that most men are able to treat themselves at home and experience fewer symptoms of ED. It's important to know what causes ED so that you can take the proper steps to minimize the onset of symptoms.
Let's begin.
What Is Erectile Dysfunction?
There are several different types of male sexual dysfunction, and ED is one of them. ED refers to problems achieving or keeping an erection. Typically, men with erectile dysfunction have healthy libidos but the body doesn't respond. It's frustrating, to say the least, and can interfere with a man's intimate life.
In most cases, there is an underlying physical problem that needs to be addressed. Once this issue is identified, the proper treatment plan can be initiated. Not all men respond well to the pill form of ED medication, however. If this is the case with you, consider prescription compounding for ED. It can help restore function without the negative side effects.
What Are The Symptoms?
Many men have had trouble at one point or another achieving or maintaining an erection. ED is different than that. In order to have the condition, the male has to have trouble with erections on a regular basis and not be able to complete sexual intercourse.
The symptoms of ED include:
Erections that are too soft for sexual intercourse
Erections that are too short for sexual intercourse
An inability to have an erection
What Are The Causes Of ED?
An erection occurs when blood fills two chambers called the corpora cavernosa. When these fill up, the penis expands. In order for this process to work, nerves in the brain are triggered. In the case of a person with ED, something is blocking the nerve impulses or restricting blood flow.
Below are the most common causes of erectile dysfunction.
Chronic Disease – Diabetes is the most common culprit because it impairs blood flow and nerve impulses in the body.
Lifestyle – Things like smoking, drinking excessively and doing drugs can damage the blood vessels and reduce blood flow. Being overweight can also compromise blood flow.
Medications – ED can be a side effect of some medications, including blood pressure meds, anti-depressants and tranquilizers.
Surgery – Some types of surgery, including procedures for bladder cancer or prostate cancer, can damage the nerves and blood vessels near the penis.
Psychological – Men are no strangers to stress, anxiety, depression and poor self-esteem, and many times they aren't properly diagnosed and treated. These factors can interfere with the process that leads to an erection.
Bicycling – It's believed that some bicycle seats put pressure on the perineum, damaging arteries and blood vessels that are responsible for sexual arousal.
Want Men's Health Advice and Exclusive Offers?
Subscribe for updated information on men's health, wellness and fitness... and discounts on vitamins and supplements that support your body's natural systems.
How Can ED Be Prevented?
Based on the causes above, it's clear that many things can be done to reduce erectile dysfunction. Let's explore in more detail some of the best prevention tips.
Erectile Dysfunction Prevention Tips
Eat Healthy – Eating the right foods helps with weight management and penis health in general. Fried and fatty foods, on the other hand, can lead to restricted blood flow.
Exercise and Lose Weight – Maintaining a healthy weight is ideal. This prevents type 2 diabetes, which impairs blood flow and nerve responses. Aside from diet, exercising is an excellent way to get back in shape.
Maintain Blood Pressure – High blood pressure can make a man more likely to need blood pressure medications, which are known to interfere with erections.
Avoid Alcohol – Chronic heavy drinking can lead to liver damage, nerve damage and hormonal imbalances, all of which can make it hard to achieve an erection.
Avoid Smoking – Another substance to avoid is nicotine. Smoking harms blood vessels and impairs blood flow to the penis.
Manage Testosterone Levels – Testosterone levels drop significantly starting around age 50. Symptoms include low sex drive, lack of stamina and ED. Doctors can test these levels to know for sure.
What Can You Do If You Have ED
Erectile dysfunction is nothing to be embarrassed of, happens to many men. However, no one deserves to suffer in silence. There is usually a physical problem at the root of ED, and talking with a doctor can help discover it. Review lifestyle habits, medications and general health. Also ask the doctor to have testosterone levels tested. Fortunately, healthy habits go a long way in improving quality of life – both in and out of the bed.
Learn More About Our Custom ED Treatments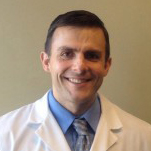 Chief Operating Officer, The Compounding Pharmacy of America
Matthew Poteet, Pharm.D. graduated with Honors from Lee University with a Bachelors of Science in Biological Science. After his undergraduate training, he completed the Doctor of Pharmacy program at Mercer University Southern School of Pharmacy, graduating in 2004. Dr. Poteet has spent much of his pharmacy career on staff at two of the most prestigious academic teaching hospitals in the Southeast; Emory University in Atlanta and Vanderbilt University Medical Center in Nashville. At these institutions he received extensive experience and training in sterile products compounding.
He returned home to East Tennessee in 2010, where he has held the position of Pharmacy Director at two sterile products pharmacies in Knoxville. Matthew lives in Knoxville with his wife, Chris. Dr. Poteet is Tennessee's first Board Certified Anti-Aging Pharmacist by the American Academy of Anti-Aging Medicine.