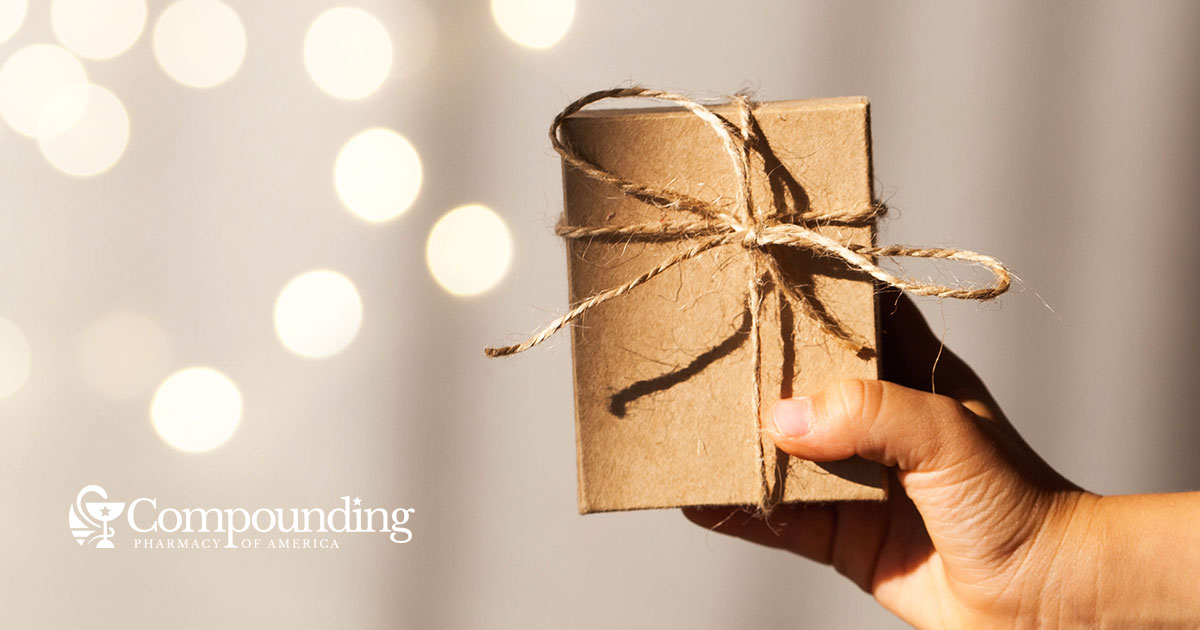 If you're fortunate enough to have a health and fitness lover (or several) in your life, you know that at times, it can seem as if healthy living, nutritious eating habits, plenty of sleep, and regular exercise come naturally to them. Meanwhile, other fitness enthusiasts can seem to be on an endless hunt for the perfect health-promoting gadget or accessory. As a result, health and fitness lovers as we know them tend to be an intriguing—and often befuddling—mix of gadget gurus who have everything and natural health nuts who need next to nothing.
So, when it's gift-giving season, what could you possibly give the health and fitness lover in your life? After all, they've likely already secured everything they truly need to help them in their pursuit of personal fitness and bodily health. As it turns out, this is the perfect situation to move past what your fitness-loving friends and loved ones need and consider unique health and fitness gifts they didn't even know they wanted.
Top 10 Health and Fitness Gifts
To help, we've conducted our own research regarding what health and fitness lovers truly want to see when they open your gift. The result? This list of fabulous, creative, and downright useful gift ideas for fitness lovers and health nuts in your life—or, if you're newly committed to improving your own health and fitness, pass the list on to your friends and loved ones (we won't tell):
Brookstone: $99
We know, we know; there are many fitness trackers and smart jewelry out there, but hear us out—this is by far the most stylish and the only one we know of that is fully optimized to a woman's needs. Aside from the standard sleep, steps, exercise, and other activity tracking, Leaf also tracks women's reproductive health data, including ovulation days and menstrual cycle using the included Bellabeat app. Add in goal-setting, alarms for medications, birth control, and inactivity, and you have a full-featured activity tracker perfect for the fitness-conscious woman in your life.
Best of all, unlike most smart jewelry, Leaf looks just like a piece you might wear to work or a formal event. It's fairly versatile, too, and can be worn as a pendant if you're not into bracelets. Overall, we found this tracker—available in four finishes—to be a great solution for the stylish fitness lover on your list.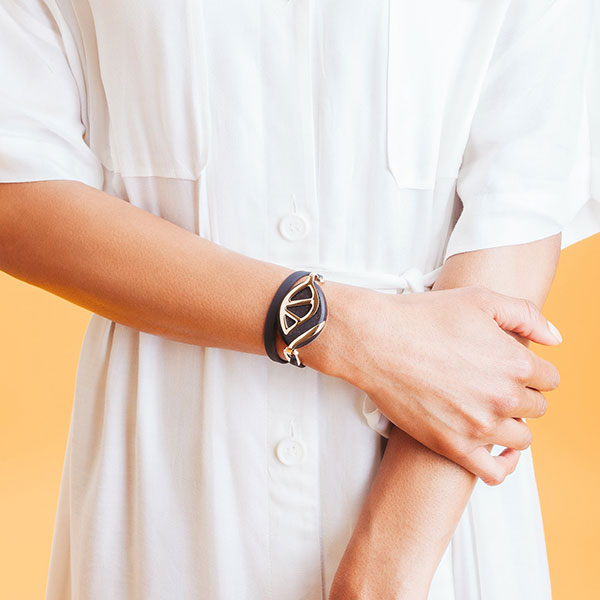 ---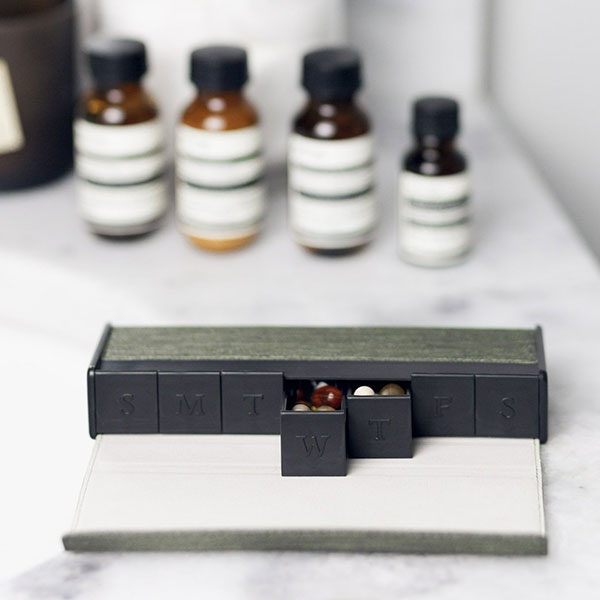 Brookstone: $24.95
Let's face it—the most practical personal health accessories (pill organizers, included) tend to be fairly basic and downright boring. If you're picturing the average pill organizer, you're likely envisioning a translucent plastic box and not much else. Fortunately, Noka Supply has found a way to make organization fashionable and fun.
Instead of the standard plastic, the Nokabox is wrapped in a sturdy but stylish fabric and is designed to wrap around into a shape that is just as readily tucked into a travel bag or purse as it is displayed on a tabletop. Seven individual drawers house a daily supply of medications, vitamins, or supplements and pull completely out for easy access.
---
3. Nanocraft CBD Skin Stick
Brookstone: $24.99
As salves go, this CBD product truly has it all—and does it all. Made with pure CBD oil, vitamin E, calendula, lavender, chamomile, and tea tree oil, your favorite fitness lover can use the Skin Stick as the ultimate solution for a wide range of skin issues. We like it for:
Sunburns
Itchy, irritated skin
Bug bites
New tattoos and more
Our favorite part? The portable, easy-to-apply construction—rub the Skin Stick on, let the CBD oil seep in, and they'll be on their way to better skin in no time.
---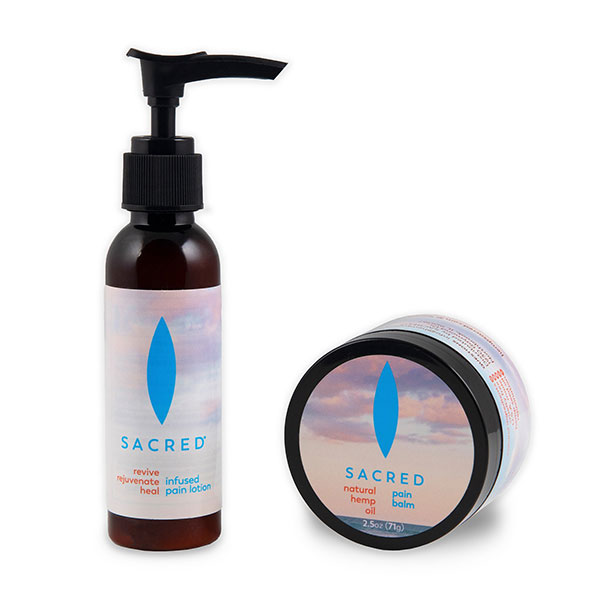 4. Sacred Mind & Body Bundle – Lotion and Balm
Brookstone: $49.99
Any fitness lover will tell you—the best part about a renewed focus on fitness is how much better you'll feel. Unfortunately, fitness also comes with the potential for the odd aches and pains caused by a vigorous workout. That's why the fitness lover on your gift list will appreciate this Body Bundle of all-natural pain lotion and pain balm.
Both topical products include FDA-registered hemp oil extract as well as a blend of essential oils with anti-inflammatory products. The result? Moisturized skin and long-lasting relief from common aches and pains.
---
5. Owala FreeSip Stainless Steel
Brookstone: $29.99
If there's a more hotly debated health and fitness gifting topic than "best water bottle gift ideas for fitness lovers," we don't know what it is. Fortunately, the Owala FreeSip ticks nearly all the boxes presented to us during our research:
Durable stainless steel
Double-wall insulated to keep drinks cold
Easy to clean
Multiple drinking options (straw or open-mouth)
Easy to carry
Best of all, the FreeSip comes in six colors and three sizes—easily customizable to your favorite health and fitness lover's preferences.
---
Brookstone: $39.00
You haven't seen an eye pillow until you've experienced the OstrichPillow. Crafted from a supremely stretchy blend of viscose and elastomer and featuring an adjustable Velcro closure, this wraparound eye pillow is guaranteed to block out 100% of external light. The result? Superior sleep or transcendental meditation without disruption.
Apart from its on-label use, we found our gift recipients appreciated the ridiculous amount of versatility possible. OstrichPillow can be adjusted to function as a travel pillow, to fit a large variety of headphones and earbuds, and can accommodate a wide range of head shapes and sizes.
---
7. Brookstone Fur Foot Warmers With Aromatherapy Lavender Scent
Brookstone: $22.99
Chances are, the health and fitness enthusiast on your list has already tried several slippers, socks, and foot warmers to relieve pain and increase comfort at the end of a long day. However, we like the versatility of these fur foot warmers. Better yet, they're available in three colors for an ideal match, regardless of your health and fitness lover's preferences.
Your recipient can toss them in the freezer for cold therapy or microwave for heat therapy, depending on the nature of their daily aches and pains. Either way, the plush fur and soothing lavender scent round out the perfectly peaceful comfort provided by these foot warmers.
---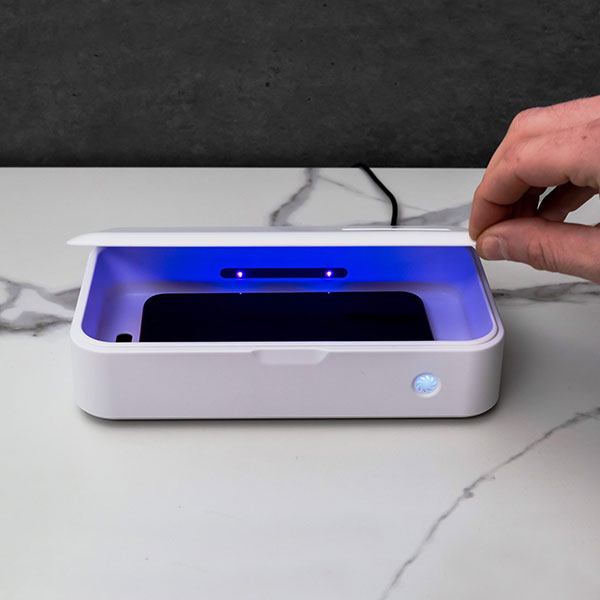 8. cleanTray, UV Light Sterilization Case
Brookstone: $79.99
Whether they're headed to the gym, the beach, the outdoor track, or the grocery store, the reality of staying healthy these days is that the fitness and health lover in your life will need to develop a renewed focus on personal hygiene. Help them keep all their personal items and fitness gadgets squeaky clean with this UV light sterilization case.
UV lights kill 99.9% of viruses and bacteria in under five minutes, and the case can hold most smartphones, fitness watches, keys, and other personal items on the market. Plus, it's completely portable—about the size of a book, the case can slip into most backpacks or purses with ease. As an added benefit, the recipient can add essential oils of their choice to add a calming or energizing aroma.
---
9. GRIT AND GRIND Fitness Line
Compounding RX: $18.95—$44.95
As luck would have it, the average fitness lover is nearly always searching for the ideal workout and athleisure gear to showcase their favorite hobby. However, because your favorite fitness enthusiast is anything but average, we suggest apparel and accessories from the Grit and Grind line.
From unisex T-shirts and tanks to sports bras, hoodies, leggings, and more, there's sure to be something to suit even the choosiest athlete. Alternatively, lifestyle accessories such as a mug, hat, or backpack will fit a health nut of any shape or size.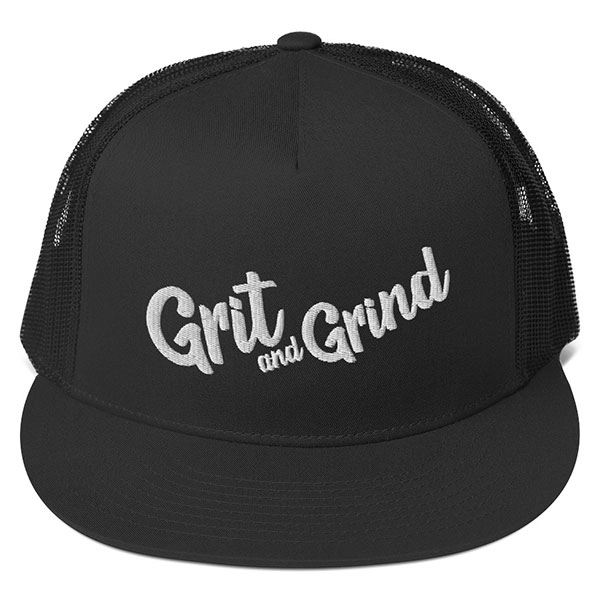 ---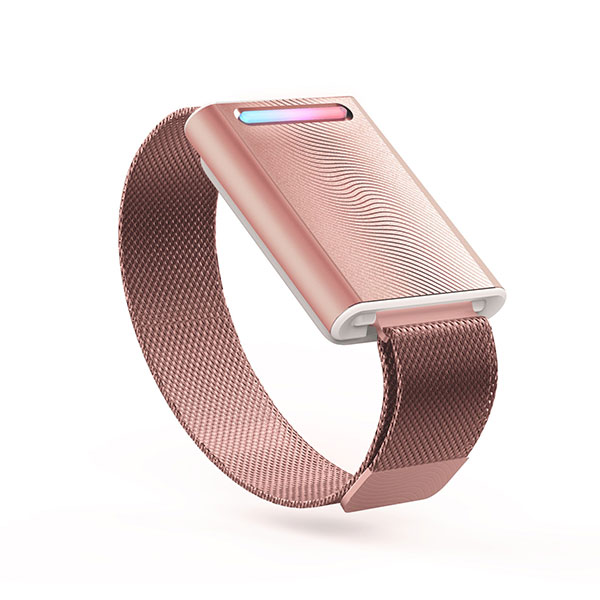 Brookstone: $299.99
Are you looking for something extra special? This Wave bracelet could be just the ticket for the health and fitness lover who truly has it all. This stainless-steel band with USB-charging capabilities is much more than it seems at first glance.
Unlike a fitness tracker, the Embr Wave is a thermal bracelet that applies precision cooling or warming to the sensitive skin of the inner wrist. Press the blue and red controls on the bracelet itself or pair with the app for optimal control. The refreshing or comforting sensations can help with overall comfort, manage sleep, and even reduce feelings of stress with regular use.
---

The Health Gift for the Friend Who Has It All
So, there you have it—our handpicked list of the best gift ideas for fitness lovers and health enthusiasts in your life. As the variety (and overall usefulness) of these items proves, there's no such thing as the fitness lover who has it all or the health nut who has it all together. Hopefully, you've found a variety of gift ideas for the various fitness types on your list—or a great beginning to a wish list of your own as you begin your journey to health and wellness in the days ahead.
Alternatively, visit our Health and Wellness Shop for an even larger variety of the necessities any health and fitness lover needs on their path to better health. We carry everything from cool fitness gear to vitamins and supplements.
Cheers to a healthy 2021!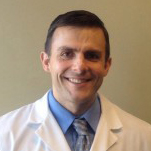 Chief Operating Officer, The Compounding Pharmacy of America
Matthew Poteet, Pharm.D. graduated with Honors from Lee University with a Bachelors of Science in Biological Science. After his undergraduate training, he completed the Doctor of Pharmacy program at Mercer University Southern School of Pharmacy, graduating in 2004. Dr. Poteet has spent much of his pharmacy career on staff at two of the most prestigious academic teaching hospitals in the Southeast; Emory University in Atlanta and Vanderbilt University Medical Center in Nashville. At these institutions he received extensive experience and training in sterile products compounding.
He returned home to East Tennessee in 2010, where he has held the position of Pharmacy Director at two sterile products pharmacies in Knoxville. Matthew lives in Knoxville with his wife, Chris. Dr. Poteet is Tennessee's first Board Certified Anti-Aging Pharmacist by the American Academy of Anti-Aging Medicine.