Having a loved one in hospice care is a hard decision to make and it can be quite stressful.
You want to make sure that your loved one is comfortable and is receiving everything that they need. Part of this treatment is palliative care. Palliative care is designed to make sure that your loved one remains comfortable.
What is Hospice Medicine Services?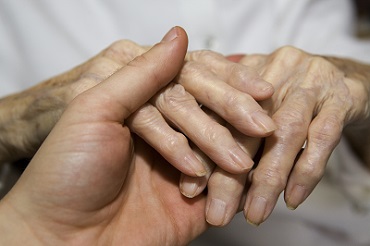 Hospice medicine services are a large part of the palliative care plan. This medicine program is designed for anyone that is facing symptoms from serious illness. This service can be recommended for those who have terminal or critical illnesses.
The palliative pharmaceutical program makes sure that the patient has the best combination of medicines to lessen the pain as well as the other unpleasant symptoms that come with serious illness.
What Makes Our Hospice Compounded Medicine Services Different?
One common myth is that someone who is terminally or critically ill does not receive active treatment. That could not be further from the truth. We here at The Compounding Pharmacy of America, are able to customize different pain medicine strengths, create transdermal compounding forms and can combine multiple medicines into a single dosage form.
Why is Hospice Medicine Compounding Services so Important?
When it comes to hospice medicine services, the treatment goes much further than simply giving pain medication. There are many different symptoms of serious illness that are a direct result of the illness and also those that are residual. Some of the residual symptoms can be loss of appetite, depression, constipation, nausea, anxiety, sleeplessness, just to name a few.
Our hospice medicine compounding services are very important because a treatment plan is implemented to treat the whole person, not just the present symptoms of the illness. The mission is to create an overall sense of wellbeing including both the body and the psyche.
Trustworthy Hospice Compounded Medicine Services Provider
Here at The Compounding Pharmacy of America, we pride ourselves in being a trustworthy full service hospice compounded medicine services provider. We provide medications in several different dosage forms. We find this particularly important when it comes to a patient that can no longer ingest medication orally as well as those who are tired of getting painful shots.
We are not affected by medication shortages that are prevalent in the healthcare system because we have the ability to make our own medication which means that your loved one has everything that they need all of the time.
Call Us Now To See What We Can Do To Make Your Loved One Even More Comfortable!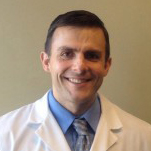 Chief Operating Officer, The Compounding Pharmacy of America
Matthew Poteet, Pharm.D. graduated with Honors from Lee University with a Bachelors of Science in Biological Science. After his undergraduate training, he completed the Doctor of Pharmacy program at Mercer University Southern School of Pharmacy, graduating in 2004. Dr. Poteet has spent much of his pharmacy career on staff at two of the most prestigious academic teaching hospitals in the Southeast; Emory University in Atlanta and Vanderbilt University Medical Center in Nashville. At these institutions he received extensive experience and training in sterile products compounding.
He returned home to East Tennessee in 2010, where he has held the position of Pharmacy Director at two sterile products pharmacies in Knoxville. Matthew lives in Knoxville with his wife, Chris. Dr. Poteet is Tennessee's first Board Certified Anti-Aging Pharmacist by the American Academy of Anti-Aging Medicine.