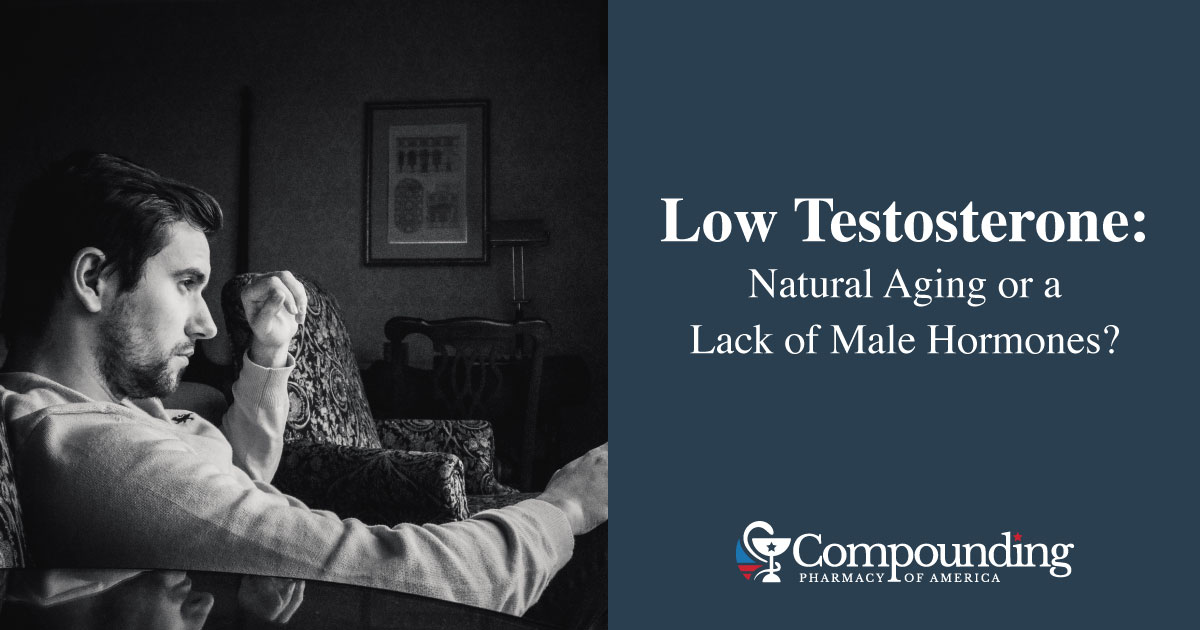 Low testosterone in men is nothing to be ashamed of. It's a completely natural part of aging that affects everyone.
If you're under 30 and experiencing a drop in testosterone, however, you may have a hormone imbalance. There are low testosterone treatments available for men that could increase your overall health and happiness.
An Overview of Male Low Testosterone
Testosterone is a hormone found in everyone, but men have much higher levels than women. Puberty increases testosterone production, which starts to slow down after age 30. As men age, the level of testosterone production decreases by about 1 percent per year. This is a natural effect of aging that affects all men as they get older.
Yet, low testosterone is sometimes seen in men under 30, who should not yet be experiencing this decline. Low testosterone in younger men can occur when the body doesn't produce enough of this hormone. If this is the case, the individual may have a hormone imbalance.
Signs of Low Testosterone in Young Men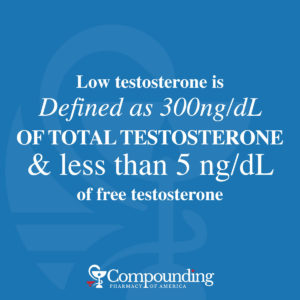 Identifying low testosterone in young men is completely different than doing so in aging men. As a young man, loss of libido or sexual function has nothing to do with getting older.
Unfortunately, a lack of awareness about low testosterone in men – and stigma surrounding this problem – lead many to leave hormone imbalances undiagnosed and untreated.
Substantial data exists regarding testosterone losses with age, but not as much is available about the issue in men under 30.
If you notice any of the following signs, you may be experiencing side effects of low testosterone in men:
Muscle loss
Weight gain
Erectile dysfunction
Balding
Decrease in libido
Infertility
Trouble sleeping
Brain fuzziness
Depression
If you're a male under the age of 30 and suspect you have decreasing testosterone, visit a primary doctor. Low testosterone in young men is much more common than you might realize, and it's no reason to feel embarrassed.
Delaying treatment can not only cause testosterone to continue to drop, but it can also cause health complications such as type 2 diabetes, osteoporosis and cardiovascular problems. It is important to identify low testosterone levels as soon as possible for prompt and effective treatment.
What Causes Young Male Testosterone Loss?
Low testosterone in men under 30 often occurs due to poor lifestyle habits. Being overweight or obese increases the chance of this issue, as does:
Having high cholesterol and/or high blood pressure
Using substances such as alcohol, illegal drugs, anabolic steroids and certain prescription medications such as painkillers.
Changing your lifestyle can often increase male testosterone production and help alleviate or eliminate symptoms.
In some cases, low testosterone stems from a medical condition, such as injuries or tumors of the testicles, Klinefelter syndrome, Down syndrome or diabetes. Go to your doctor for an accurate diagnosis of low testosterone if you're under 30.
Thanks to greater awareness of low testosterone in young men, and a $1.7 million grant from the Centers for Disease Control and Prevention to standardize hormone measurements, prevention and treatment of low testosterone in men is getting easier.
Want Men's Health Advice and Exclusive Offers?
Subscribe for updated information on men's health, wellness and fitness... and discounts on vitamins and supplements that support your body's natural systems.
Hormone Therapy for Low Male Testosterone
Hormonal imbalance in men is a quite common but a very treatable condition. Young or old, hormone therapy can treat low testosterone levels in males. Personalized hormone therapy can treat symptoms in men of all ages, helping them avoid the negative effects of this condition.
Speak to your doctor as soon as you suspect low testosterone, and ask about hormone therapy. For many patients, hormone therapy can be life-changing, alleviating symptoms that have interfered with normal life.
Hormone treatments and medications from a compounding pharmacy can be ideal for men dealing with lower-than-average testosterone levels. The following methods can help the individual achieve "normal" levels of testosterone:
Oral testosterone
Intramuscular injections for men's hormones
Testosterone patches or gels
Hormone therapy in the form of just the right combination of medications can be a highly effective way of treating low testosterone in all men.
There are some potential risks of hormone therapy. Some men may experience drawbacks such as fluid retention or acne. However, for many, the benefits outweigh the risks. The right hormone balance can make up for a natural decrease in testosterone levels or an imbalance that occurred earlier in life.
Adjusting for these deficiencies can bring about major changes in how you look and feel. Talk to your doctor to find out if hormone therapy is right for you.
Find a Testosterone Replacement Pharmacy You Trust
Patients that qualify for hormone therapy should go to a compounding pharmacy to fill required prescriptions along with compounded medications. Compounding pharmacies can blend medications and make alterations to achieve the desired dose, administration method and more. Men can enjoy total flexibility in treatment plans, as well as extremely discreet, private and confidential delivery.
Ordering the medications you need to resolve a low testosterone problem is easy with the right compounding pharmacy. The Compounding Pharmacy of America offers exceptional services for patients and prescribers when commercial medications don't do the trick.
Since hormone therapy is a highly individualized treatment, compounding your medications can be the best way to combat and reverse the symptoms of low testosterone in young men or older men. Go to your doctor if you believe you have a hormone imbalance that's causing low testosterone, and start the journey toward the life you want to live.
Explore Our Hormone Optimization Services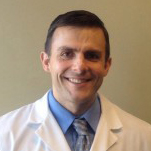 Chief Operating Officer, The Compounding Pharmacy of America
Matthew Poteet, Pharm.D. graduated with Honors from Lee University with a Bachelors of Science in Biological Science. After his undergraduate training, he completed the Doctor of Pharmacy program at Mercer University Southern School of Pharmacy, graduating in 2004. Dr. Poteet has spent much of his pharmacy career on staff at two of the most prestigious academic teaching hospitals in the Southeast; Emory University in Atlanta and Vanderbilt University Medical Center in Nashville. At these institutions he received extensive experience and training in sterile products compounding.
He returned home to East Tennessee in 2010, where he has held the position of Pharmacy Director at two sterile products pharmacies in Knoxville. Matthew lives in Knoxville with his wife, Chris. Dr. Poteet is Tennessee's first Board Certified Anti-Aging Pharmacist by the American Academy of Anti-Aging Medicine.