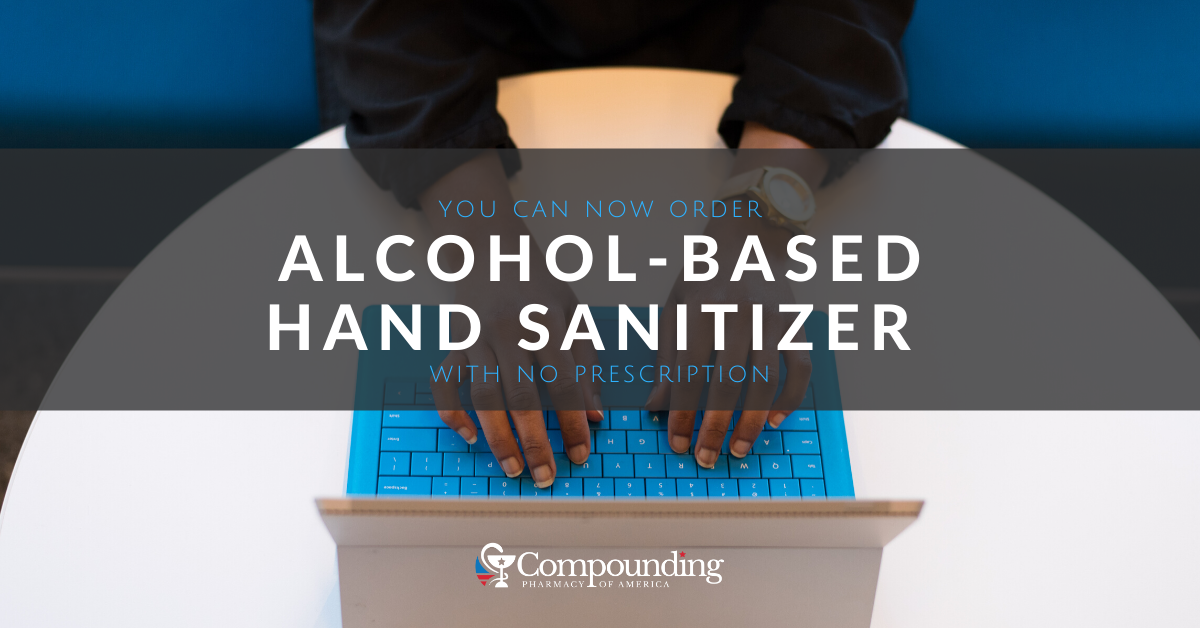 The Office of Medical Products and Tobacco, Center for Drug Evaluation and Research has issued an approved policy for the temporary compounding of certain alcohol-based hand sanitizer products during the COVID-19 Public Health Emergency.
This means that The Compounding Pharmacy of America can create alcohol-based hand sanitizer products without a prescription during this time. Our hand sanitizer products can be ordered and purchased by hospitals, clinics, as well as patients.
Compounding generally requires a licensed pharmacist to only offer their services to those with a prescription from their physician. This allows the compounder to combine, mix, or alters ingredients of a drug to create a tailor-made medication. However, the temporary policy outlined by the agency does not require compounders to obtain a patient-specific prescription.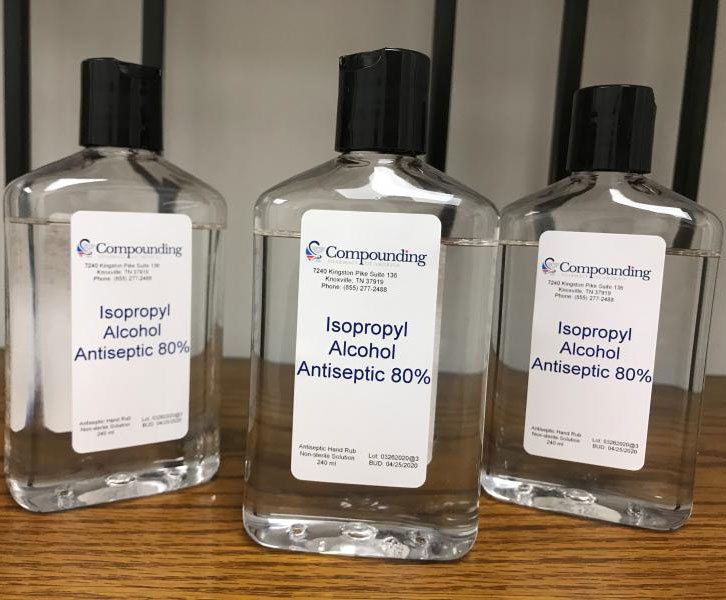 The FDA reports:
"We are aware of significant supply disruptions for alcohol-based hand sanitizers. Many manufacturers make hand sanitizers, and several have indicated that they are working to increase supply," said FDA Commissioner Stephen M. Hahn, M.D. "In the meantime, these guidances provide flexibility to help meet demand during this outbreak. We will continue to work with manufacturers, compounders, state boards of pharmacy and the public to increase the supply of alcohol-based hand sanitizer available to Americans."
The Compounding Pharmacy of America is Prepared to Offer Non-prescription Hand Sanitizers Immediately
Although many compounding pharmacies are not yet equipped to begin production of Non-prescription Hand Sanitizers, The Compounding Pharmacy of America is prepared and ready to take orders immediately.

Why and How to Use Hand Sanitizer
We recommend washing your hands with soap and water whenever possible. Handwashing reduces the amounts of all types of germs and chemicals on hands. However, there are times soap and water are not available and using a hand sanitizer with at least 60% alcohol can help you avoid getting sick and spreading germs to others. Studies have found that non-alcohol-based hand sanitizers or those that contain a lower concentration are not as effective at killing germs as those with 60-95% alcohol.
For the best results when using hand sanitizer, apply the product to the palm of one hand and rub the product over the entire surface of your hands. Be sure to rub the solution in-between your fingers as well. Apply and rub into your skin until your hands are dry.
How Hand Sanitizer Works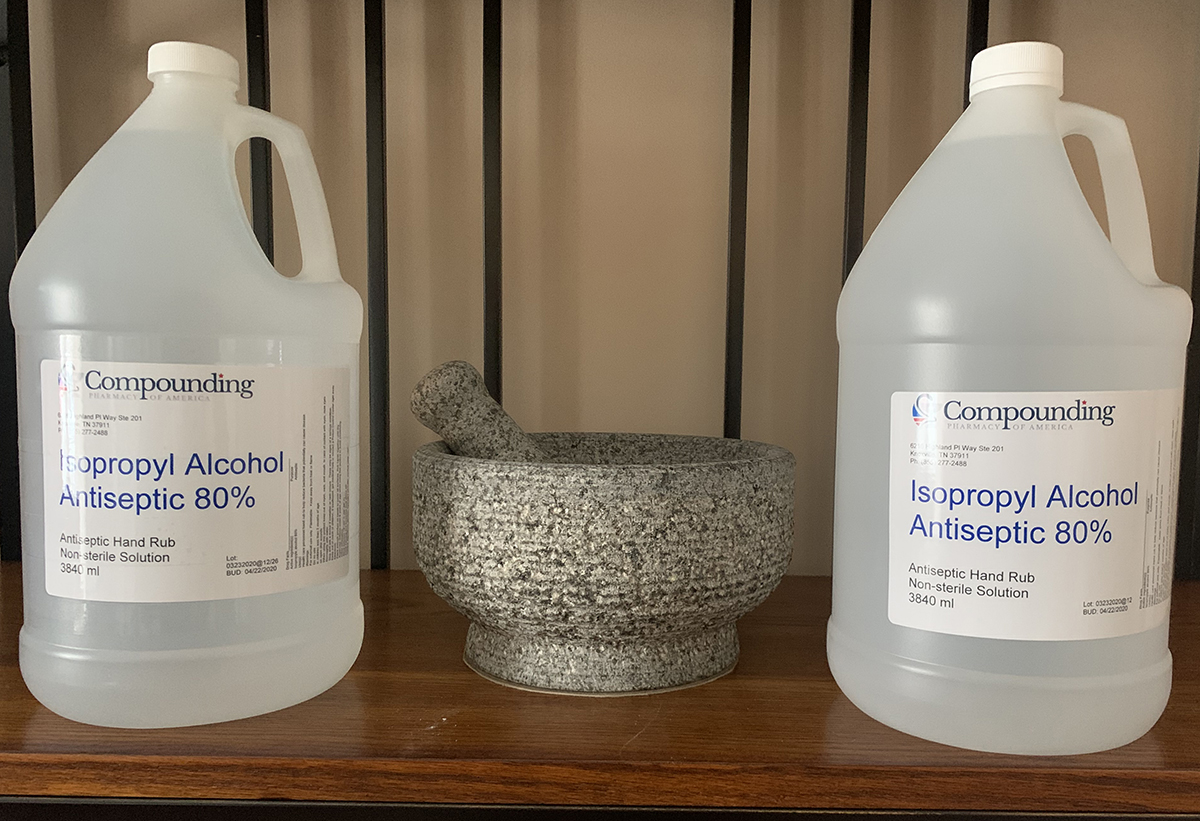 Alcohol-based hand sanitizer contains isopropyl alcohol (rubbing alcohol) as the active ingredient. Alcohols kill microbes by dissolving the protective outer layer of proteins they contain, disrupting their metabolism.
The CDC reports that alcohol-based hand sanitizer kills germs as effectively as washing your hands with soap and water- unless your hands are visibly dirty or greasy. If you have been exposed to potentially harmful chemicals, however, you should always wash your hands with soap and water.
Some products on the market claim to sanitize your hands but don't contain enough alcohol or no alcohol at all. These products will likely not offer you adequate protection.
Remember, hand sanitizer is a good solution when you cannot wash your hands with soap and water. However, they are not effective if organic matter (dirt, food, or other material) is visible on your hands.
Benefits of Alcohol-based Hand Sanitizer
There are many reasons portable hand sanitizers offer an effective and convenient alternative to washing your hands. For example, it can be difficult when you cough or sneeze to wash your hands, especially when you are outdoors or in your car.
Hand sanitizers:
require less time than hand washing
act quickly to kill microorganisms on hands
pumps are more accessible than sinks
reduce bacterial counts on hands
do not promote antimicrobial resistance
are less irritating to skin than soap and water
some can even improve condition of skin
In Conclusion
To keep yourself, your family and those around you healthy, always wash your hands after you've used the restroom or prepared food. By thoroughly washing your hands with warm water and soap for at least 20 seconds, you have a greater chance of not spreading germs and other infectious agents.
When you cannot wash your hands with soap and water, an alcohol-based hand sanitizer is your next best option.
We produce an approved World Health Organization hand sanitizer formula that provides persistent activity of 3 hours which meets the European efficacy requirements for surgical hand antisepsis.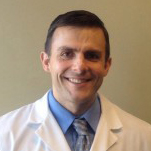 Chief Operating Officer, The Compounding Pharmacy of America
Matthew Poteet, Pharm.D. graduated with Honors from Lee University with a Bachelors of Science in Biological Science. After his undergraduate training, he completed the Doctor of Pharmacy program at Mercer University Southern School of Pharmacy, graduating in 2004. Dr. Poteet has spent much of his pharmacy career on staff at two of the most prestigious academic teaching hospitals in the Southeast; Emory University in Atlanta and Vanderbilt University Medical Center in Nashville. At these institutions he received extensive experience and training in sterile products compounding.
He returned home to East Tennessee in 2010, where he has held the position of Pharmacy Director at two sterile products pharmacies in Knoxville. Matthew lives in Knoxville with his wife, Chris. Dr. Poteet is Tennessee's first Board Certified Anti-Aging Pharmacist by the American Academy of Anti-Aging Medicine.