Semaglutide, a glucagon-like peptide analogue, is a powerful injectable medicine that is widely used to manage several serious medical conditions, including type 2 diabetes and obesity. The potential results of semaglutide treatment for weight loss can be attractive to many people who struggle with diet and exercise. However, it is important to be aware that semaglutide is not the answer for everyone. Semaglutide for weight loss is generally only appropriate in cases of severe obesity or a medical need for fast weight loss, such as when you are preparing for certain operations.
If you're looking for a safe weight loss option, there are several promising alternatives to semaglutide for weight loss. These often come in the form of prescription medications, but there are also some compelling supplements and vitamin blends that can be purchased over the counter or online without needing to see your doctor. Depending on your needs, one of these alternatives may be more appropriate than a semaglutide weight loss regimen.
Understanding Semaglutide for Weight Loss
Before learning about semaglutide alternatives, it's important to clarify what semaglutide really is. Semaglutide is a treatment for people who struggle with serious, chronic weight management challenges. First isolated as an effective diabetes drug, this insulin-boosting medication is also available to patients who need to lose a significant amount of weight in a consistent way and achieve long-term weight loss.
What Is Semaglutide?
Unless you're a healthcare professional or have Type 2 diabetes, it's entirely possible you've never heard of semaglutide before. Despite its relatively new application as a powerful weight loss drug, semaglutide is a well-researched substance by way of its use for diabetes treatment. It has already been prescribed for several years as an injectable medicine for the improved management of glycemic control. When looking for viable alternatives to semaglutide for weight loss, this glycemic control mechanism is the key aspect that one hopes to replicate or mimic.
The FDA (United States Food and Drug Administration) more recently approved semaglutide as a prescription weight loss aid. Its approval has already improved the lives of chronically overweight patients.
Semaglutide is a GLP-1 (glucagon-like-peptide-1) receptor agonist suitable for overweight and obese people who are committed to shedding a significant amount of weight and do not have other significant underlying health issues. Semaglutide is not a miracle cure or a gimmick supplement. It is a long-acting prescription medicine designed to be used over an extended period of several months or more.
Semaglutide injections are not an appropriate treatment for people who only need to lose a small amount of weight or have a body mass index (BMI) of 27 or less. It is also not appropriate for those who are looking for an "instant" or short-term weight loss fix.
How Does Semaglutide Work?
Semaglutide is in a class of medications called glucagon-like peptide 1 (GLP-1) agonists. GLP-1 agonists work by stimulating your pancreas to increase insulin. This additional insulin causes the stomach to empty over a longer period. This slow and consistent digestion is merely an early step in the chain reaction that makes semaglutide such an effective weight-loss drug.
When your stomach takes more time to empty itself of food, it sends signals of "fullness" to the brain. This signal is sent throughout a larger portion of your day, even if you're eating less food than usual. The result of this process is a powerful appetite suppression effect based on the patient's own natural insulin production. This means patients using semaglutide or semaglutide alternatives can benefit from medically assisted weight loss without any need for invasive surgery.
Other drugs and supplements that can trigger this same sort of steady insulin boost often make the best semaglutide alternatives for those who want to leverage the same powerful mechanisms behind semaglutide's weight loss potential. A semaglutide regimen (or an effective semaglutide substitute) will also lead to healthier blood sugar levels, which can help a patient feel more energetic throughout the day. Stabilized and controlled blood sugar levels can also help improve other areas of your overall health. Even if you aren't at risk for diabetes, this effect can contribute to a general sense of well-being, which is a crucial component in any weight loss journey.
Healthy Weight Loss With or Without Semaglutide
Thanks to modern medicine and research, there's no need to struggle with perpetual cycles of weight loss and gain. There's also no need to live with the hopeless feeling that comes with an inability to manage serious weight issues with diet and exercise alone. Hundreds of millions of people worldwide turn to modern medicine every day to keep their bodies in the best possible condition. It's long past time to end the stigma associated with seeking medical intervention for serious weight management issues.
For some people, semaglutide has become a potential answer to these issues. For most people, though, a semaglutide alternative will be more appropriate. By thoroughly considering all the pharmaceutical, supplemental, and natural weight loss options, you can make the best decision for your unique situation.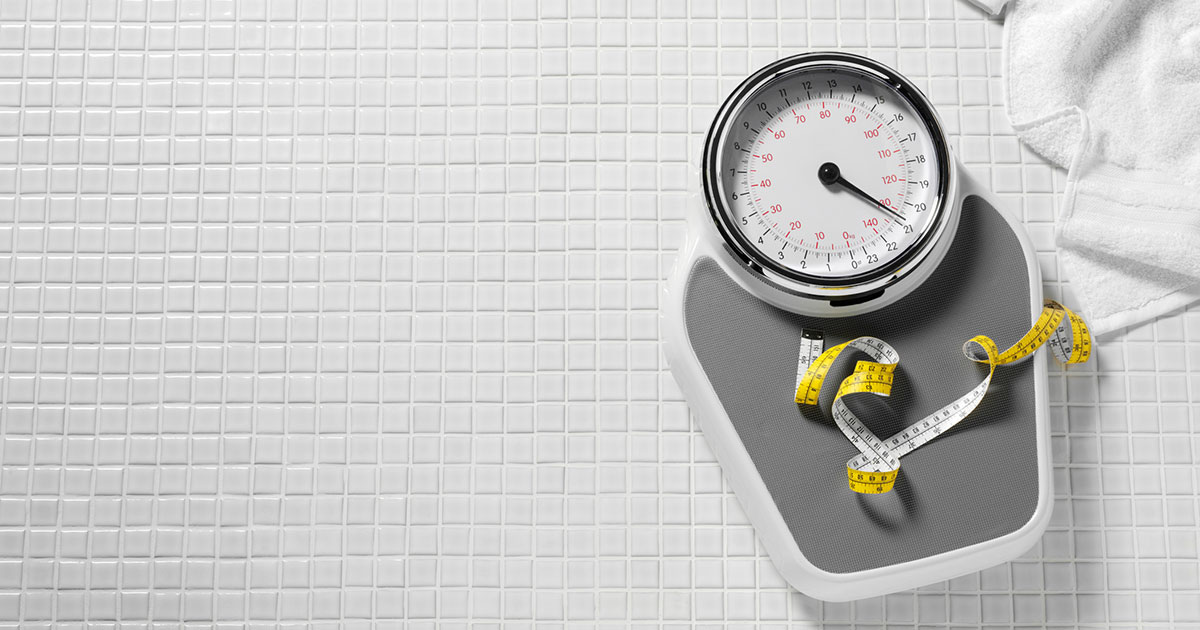 Why Look for Alternatives to Semaglutide For Weight Loss?
Some of the reasons your weight loss journey might be better suited to a semaglutide alternative include the following:
You are not comfortable with injectable medication
Supply chain issues—semaglutide can currently be very difficult to find in stock
Your weight issues are not severe enough to warrant semaglutide treatment
Potential for interactions with other medications you are taking
Other health issues make semaglutide inappropriate
You prefer a non-prescription solution
Potential Semaglutide Side Effects
Another common reason people might look for alternatives to semaglutide is the possible side effects.
These include:
Loss of appetite (i.e., constant feelings of fullness that go beyond the desired results)
Light-headed or dizzy sensations
Persistent lethargic feeling
Gastrointestinal discomfort
Diarrhea
Nausea
Report these or any other negative side effects to your doctor. They may suggest a change in dose or pivoting to a semaglutide alternative.
Whether you choose semaglutide, a different prescription injectable, or a milder over-the-counter solution, your dedication to healthy lifestyle choices will be crucial for sustainable, long-term weight management.
Top Semaglutide Alternatives
If you are looking for a way to achieve safe, lasting weight loss without semaglutide, you'll need to consider three major categories of weight loss aids—pharmaceutical medications, supplements for nutrient support, and lifestyle changes. For the best results, you can utilize more than one of these options.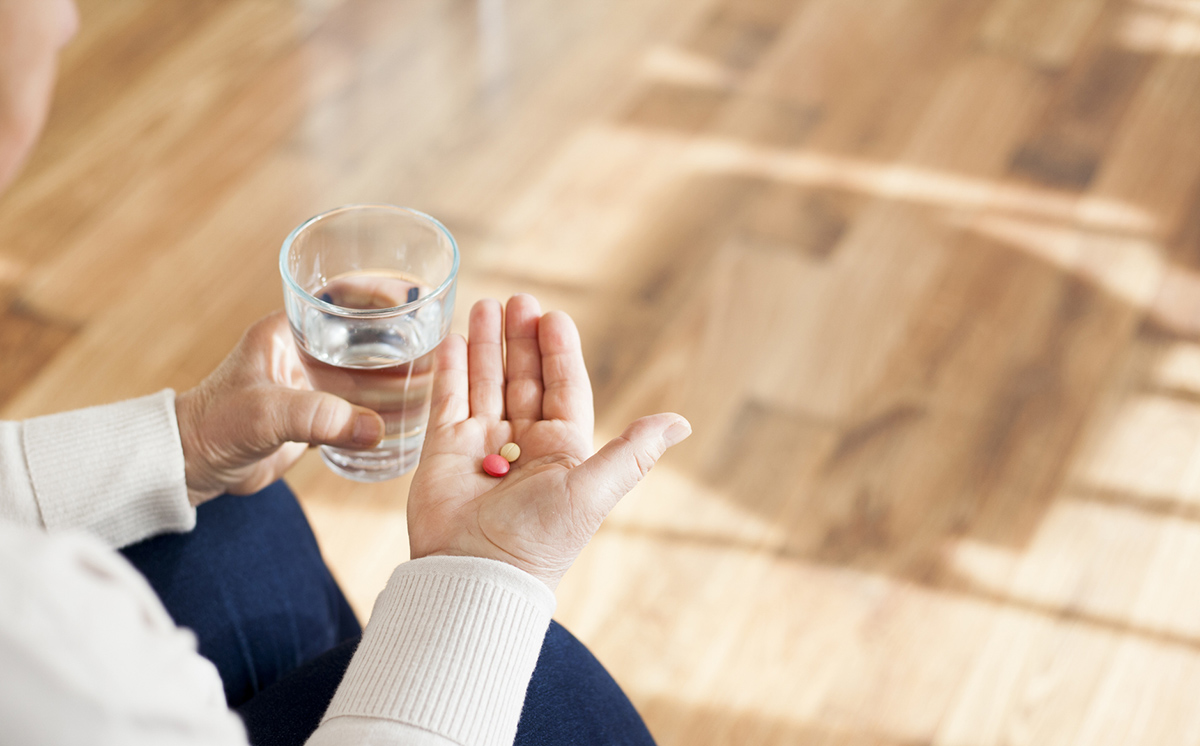 Pharmaceutical Medications
Pharmaceuticals are a tried-and-true method of suppressing appetite and boosting metabolism.
You might consider these medications to help you achieve lasting weight loss.
Metformin
Our top pick for a semaglutide alternative is taken in a similar way and achieves results much like semaglutide. Metformin is another medication widely prescribed to type 2 diabetes patients. Like semaglutide, metformin works by manipulating your body's insulin levels. Metformin does so by increasing the body's insulin sensitivity, which helps bring down high blood sugar levels. It has also been used to reduce cholesterol and promote cardiovascular health. In many cases, metformin can be combined with other weight-loss medications to achieve a more personalized weight-loss regimen.
Bupropion/Naltrexone
Bupropion prevents the body from reabsorbing norepinephrine and dopamine. As such, it is more commonly known as an antidepressant and a smoking cessation aid (under the brand name Wellbutrin) because it stabilizes the levels of these important neurotransmitters. For many people, it can also be a viable weight loss aid.
While many antidepressants are associated with weight gain—sometimes significantly so—the use of bupropion extended-release formulations was associated with weight loss of up to 10% in studies. When combined with naltrexone to block opioid receptors, significant weight loss can take place.
Compounding Pharmacy of America stocks a great bupropion/naltrexone product, available in 90 mg and 10 mg doses. Most people will take bupropion/naltrexone twice daily.
Phentermine/Topiramate
For those still searching for a medical weight-loss solution, a simple appetite suppressant may be a viable treatment method. Like bupropion and naltrexone, phentermine is thought to modulate neurotransmitter levels, suppressing appetite. Topiramate, often combined with phentermine under the brand name Topamax, calms the electrical activity in the brain and can also cause feelings of fullness to last longer. Compounding Pharmacy of America carries a world-class phentermine-topiramate product available in multiple strengths.
Super Burn
Compounding Pharmacy of America offers a high-end, once-daily combination oral product called Super Burn. Each capsule of Super Burn contains 65 mg of bupropion, 20 mg of phentermine, 15 mg of topiramate, 8 mg of naltrexone, and 1 mg of methylcobalamin. In addition to the appetite-suppressing power of bupropion, phentermine, topiramate, and naltrexone, methylcobalamin—a form of cobalamin, which is a B vitamin—works to boost metabolism and provide energy. Together, the compounds found in Super-Burn provide powerful weight-shedding synergy with semaglutide-like results.
Supplements
Compounding Pharmacy of America is proud to carry two injectable weight loss products enjoying good reviews and industry buzz right now. In addition, there are many orally administered supplements that can help provide an essential nutrient boost during a weight-loss regimen.
Ultra Burn
Ultra Burn is a custom cocktail of amino acids, metabolism-boosting agents, and vitamins designed to speed up the breakdown of fat tissue. It includes the essential amino acid methionine, which plays a role in metabolism, as well as the compounds choline and inositol, which are essential to metabolize fat in the liver. B vitamins thiamine (B1) and cobalamin (B12) round out the cocktail, driving metabolism, preventing fat accumulation, and promoting weight loss. Like semaglutide (Wegovy), these products are administered via injection a few times per week or orally once per day.
Mega Burn
Mega Burn is a similar injectable product that adds vitamins C, B2, B3, B6, and B9, as well as L-carnitine, to the Ultra Burn cocktail. Vitamin C helps to boost fat burning, while the B vitamins aid
metabolism of fats and carbohydrates. Meanwhile, L-carnitine may help aid in disease prevention, improve muscle recovery, and build muscle. These regimens typically consist of up to three shots per week or a daily oral supplement.
EGCG
Green tea extracts like EGCG (Epigallocatechin-3-gallate) are naturally occurring substances that have shown real promise for weight loss purposes. These polyphenols are found in several plant substances and are thought to work like antioxidants. Specifically, EGCG is a flavonoid that can promote energy production, decrease inflammation, stabilize blood sugar, and improve heart health.
Other Supplements
There are many great and safe-to-use supplements on the market that can be effective nutrient boosters when utilized during a weight loss regimen. Chromium picolinate is a top prospect in this field, but any of the B vitamins, vitamin C, and other nutrients mentioned above can help you stay energized and healthy while pursuing a healthier lifestyle. However, not all supplements are created equal—and some are downright unsafe. Check out our list of diet pills to avoid before you start shopping.
Lifestyle Changes
Don't forget to pair your new weight loss medication or supplement regimen with healthy lifestyle changes. Just because you've struggled to find success with diet and exercise up to this point doesn't mean it's time to give up. Many people struggle for years to find healthy activities and nutritional cuisines they really enjoy, but rest assured, there's something out there for everyone.
If you're overwhelmed with the idea of lifestyle changes, keep it simple. Start by walking more and cutting back on high-calorie foods. Then, make it your goal to participate in at least 30 minutes of physical activity per day and adopt a diet that opts for healthy fats over processed foods, increases your fruit and vegetable consumption, and opts for whole grains over refined carbs. As you go along, you'll find diet tips and exercise routines that appeal to your preferences and make the process not only healthier but more enjoyable.
The best alternative to semaglutide will depend on your medical history and current treatment goals. Whichever you choose, you will likely begin seeing results in as few as 30 days, provided you are pursuing a healthier lifestyle along with weight loss products.
Getting Semaglutide Alternatives for Weight Loss
Whether you've decided to pursue weight loss via diet and exercise, nutrient supplementation, medications, or all the above, you'll need a reputable provider of safe, effective weight-loss products. Visit Compounding Pharmacy of America online today to shop for high-quality substitutes for semaglutide weight loss therapy. For some, like metformin, you'll need to speak with your doctor for a prescription first. Other products, like vitamins and supplements, can be ordered online today!
---
Sources:
*Editor's Note: This article was originally published Mar 29, 2022 and has been updated December 16, 2022.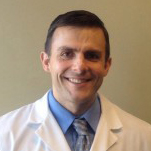 Chief Operating Officer, The Compounding Pharmacy of America
Matthew Poteet, Pharm.D. graduated with Honors from Lee University with a Bachelors of Science in Biological Science. After his undergraduate training, he completed the Doctor of Pharmacy program at Mercer University Southern School of Pharmacy, graduating in 2004. Dr. Poteet has spent much of his pharmacy career on staff at two of the most prestigious academic teaching hospitals in the Southeast; Emory University in Atlanta and Vanderbilt University Medical Center in Nashville. At these institutions he received extensive experience and training in sterile products compounding.
He returned home to East Tennessee in 2010, where he has held the position of Pharmacy Director at two sterile products pharmacies in Knoxville. Matthew lives in Knoxville with his wife, Chris. Dr. Poteet is Tennessee's first Board Certified Anti-Aging Pharmacist by the American Academy of Anti-Aging Medicine.