Semaglutide is a breakthrough treatment for people who struggle with serious, chronic weight management challenges. First isolated as an effective diabetes drug, this insulin-boosting medication is now available to patients who need to lose a significant amount of weight in a consistent way and achieve results long-term. This treatment method doesn't rely on stimulants, harmful crash diets, unsustainable exercise plans, or any other mechanism that can jeopardize the patient's overall health.
What Is Semaglutide?
Unless you're a healthcare professional or have Type 2 diabetes, it's entirely possible that you've never heard of semaglutide before. Despite its relatively new application as a powerful weight loss drug, semaglutide is actually an extremely safe and well-researched substance. It has already been prescribed for several years and used by diabetes patients as an injectable medicine used for the management of diabetes by improving glycemic control.
In recent months, this medication has been taking the world of weight loss by storm. The FDA (United States Food and Drug Administration) recently approved semaglutide as a prescription weight loss aid. Its approval has already improved the lives of many chronically overweight patients by assisting in safe and consistent weight loss.
There's no need to struggle with perpetual cycles of weight loss and gain. There's also no need to live with the hopeless feeling that comes with an inability to manage serious weight issues with diet and exercise alone. Hundreds of millions of people worldwide turn to modern medicine every day to keep their bodies in the best possible condition. It's long past time to end the stigma associated with seeking medical intervention for serious weight management issues.
Your dedication to healthy lifestyle choices will be crucial for sustainable, long-term weight management. However, injectable semaglutide treatment can be an extremely valuable tool. It can help you achieve your goal of having better overall health by getting you on track towards a healthy weight. With weekly semaglutide injections, you can reach your ideal body weight in a way that can be maintained for the rest of your life. You can do so without turning to starvation-based "diets" or unrealistic 30-day workout programs.
Semaglutide for Weight Loss
Semaglutide is a GLP-1 (glucagon-like-peptide-1) receptor agonist. It has emerged as a life-changing option for overweight or obese people who are committed to shedding a significant amount of weight and do not have other significant underlying health issues. Semaglutide is not a miracle cure or a gimmicky "fat-burning" supplement. It is a long-acting prescription medicine designed to be used over an extended period of several months or more.
Semaglutide injections are not an appropriate treatment for people who only need to lose a small amount of weight or have a body mass index (BMI) of 27 or less. It is also not appropriate for those who are looking for an "instant" or short-term weight loss fix.
Does Semaglutide Really Work for Losing Weight?
There is an impressive body of scientific evidence backing semaglutide's effectiveness as a weight-loss drug. Some of the research that was conducted leading up to its recent FDA approval for weight management includes:

How Does Semaglutide Work?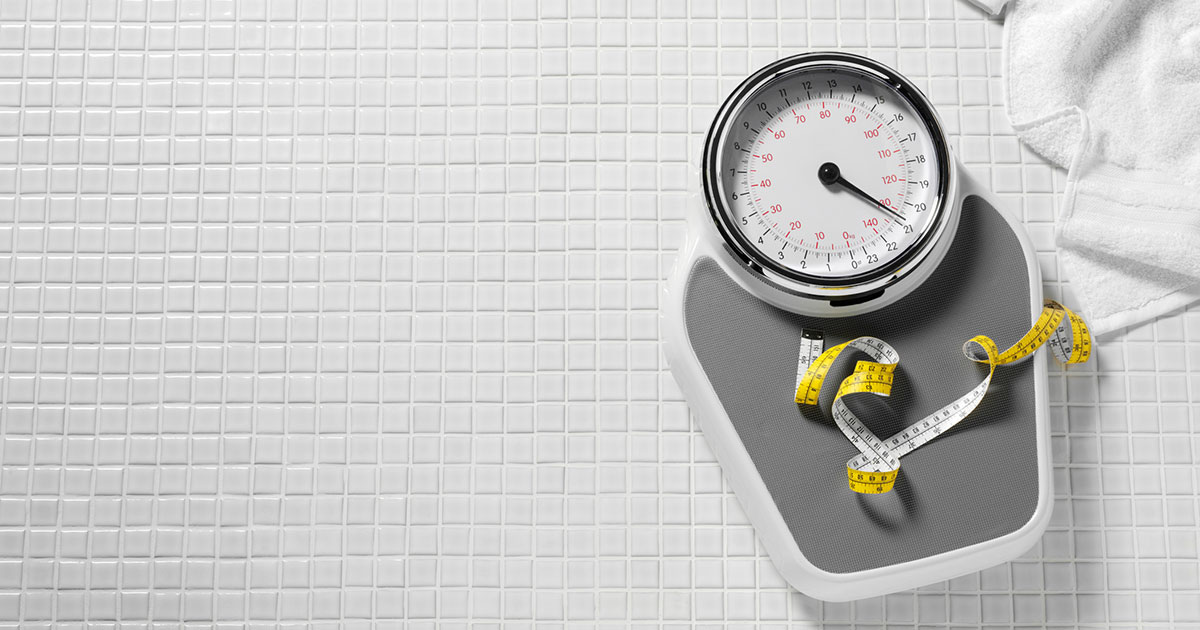 Semaglutide is in a class of medications called glucagon-like peptide 1 (GLP-1) agonists. GLP-1 agonists work by stimulating your pancreas to increase insulin. This additional insulin causes the stomach to empty over a longer period of time. The idea of the stomach processing food more slowly can seem counterintuitive to patients who have turned to stimulant-based diet pills in the past. However, this slow and consistent digestion is merely an early step in the chain reaction that makes semaglutide such an effective weight loss drug.
When your stomach takes more time to empty itself of food, it sends signals of "fullness" to the brain. This signal is sent throughout a larger portion of your day, even if you're eating less food than usual. The end result of this process is a powerful appetite suppression effect based on the patient's own natural insulin production. This means patients can benefit from medically assisted weight loss without any need for invasive surgeries or harsh stimulants.
A semaglutide regimen will also lead to healthier blood sugar levels, which can help you feel more energetic throughout your day. Stabilized and controlled blood sugar levels can also help improve other areas of your overall health. Even if you aren't at risk for diabetes, this effect can contribute to a general sense of well-being, which is a crucial component in any weight loss journey.
Semaglutide Shortages Due to High Demand—Find a Reputable Supplier Today
One unfortunate effect of semaglutide's emergence as a powerful weight loss solution has been shortages and supply chain disruptions. A large pharmaceutical company hasreported that a contractor tasked with supplying their injectable pens will not be able to meet demand through at least the first half of 2022. This has left some patients looking for other sources of semaglutide.
Compounding Pharmacy of America has combined high-quality semaglutide with L-carnitine, a fat-mobilizing amino acid. This creates a powerful symbiosis of weight loss mechanisms that help you shed pounds at a consistent rate. Weight loss can be achieved and maintained without the negative feelings that so often accompany strict dieting and overexertion at the gym.
Compounding Pharmacy of America's new semaglutide weight loss injectable is:

Sold in a 2 ml multi-dose vial
2.64 mg of semaglutide per ml
100 mg of L-carnitine per ml
Using Our Semaglutide Weight Loss Injectable
Compounding Pharmacy of America offers our advanced semaglutide product in the form of a weekly subcutaneous injection.
With potent medications like semaglutide, it's extremely important to adhere to your prescribed dosing schedule. Your body needs time to adjust to such powerful medicine, so it is crucial to titrate your dose up slowly. A common injectable semaglutide regimen for weight loss is prescribed in the following schedule:

Weeks 1-4: 0.27 mg per dose
Weeks 5-8: 0.54 mg per dose
Weeks 9-12: 1.08 mg per dose
Weeks 13-15: 2.16 mg per dose
After week 15: 2.65 mg per dose
In this typical example, you'll notice that the dose starts very small then doubles every four weeks until the patient has slowly and safely worked up to their maintenance dose of 2.65 mg weekly. Please note that your dosage could be different depending on your individual medical situation and your doctor's orders.
During this gentle increase in dosage, patients should be aware of any unwanted side effects such as:

Loss of appetite (i.e., constant feelings of fullness that go beyond the desired results)
Light-headed or dizzy sensations
Persistent lethargic feeling
Gastrointestinal discomfort
Diarrhea
Nausea
Report these or any other negative side effects to your doctor. They will be able to make any necessary adjustments to your dose or titration schedule to ensure that your semaglutide treatment is working for you as efficiently, effectively, and safely as possible. If you do notice and report side effects to your doctor, they will likely lower your dose to the previous level until your body fully adjusts to the medication.
You can find information on diet pills to avoid here.
Semaglutide: A New Approach for Weight Loss Success
Losing a significant amount of weight is difficult, and many people give up because they don't see immediate results. This medication provides hope for those patients who have tried other methods without success. Semaglutide is a novel treatment that has been shown to be both safe and effective. If you are struggling with your weight, talk to your doctor about whether this medication might be right for you.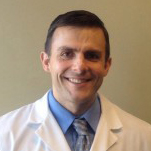 Chief Operating Officer, The Compounding Pharmacy of America
Matthew Poteet, Pharm.D. graduated with Honors from Lee University with a Bachelors of Science in Biological Science. After his undergraduate training, he completed the Doctor of Pharmacy program at Mercer University Southern School of Pharmacy, graduating in 2004. Dr. Poteet has spent much of his pharmacy career on staff at two of the most prestigious academic teaching hospitals in the Southeast; Emory University in Atlanta and Vanderbilt University Medical Center in Nashville. At these institutions he received extensive experience and training in sterile products compounding.
He returned home to East Tennessee in 2010, where he has held the position of Pharmacy Director at two sterile products pharmacies in Knoxville. Matthew lives in Knoxville with his wife, Chris. Dr. Poteet is Tennessee's first Board Certified Anti-Aging Pharmacist by the American Academy of Anti-Aging Medicine.
Sources:

↑

1

O'Neil, P. M., Birkenfeld, A. L., McGowan, B., Mosenzon, O., Pedersen, S. D., Wharton, S., … & Wilding, J. P. (2018). Efficacy and safety of semaglutide compared with liraglutide and placebo for weight loss in patients with obesity: a randomised, double-blind, placebo and active controlled, dose-ranging, phase 2 trial. The Lancet, 392(10148), 637-649.

https://www.sciencedirect.com/science/article/pii/S0140673618317732

↑

2

Christou, G. A., Katsiki, N., Blundell, J., Fruhbeck, G., & Kiortsis, D. N. (2019). Semaglutide as a promising antiobesity drug. Obesity Reviews, 20(6), 805-815.

https://onlinelibrary.wiley.com/doi/abs/10.1111/obr.12839

↑

3

Wilding, J. P., Batterham, R. L., Calanna, S., Davies, M., Van Gaal, L. F., Lingvay, I., … & Kushner, R. F. (2021). Once-weekly semaglutide in adults with overweight or obesity. New England Journal of Medicine. 384, 989-1002.

https://www.nejm.org/doi/full/10.1056/NEJMoa2032183

↑

4

Lingvay, I., Hansen, T., Macura, S., Marre, M., Nauck, M. A., De La Rosa, R., … & Wilding, J. (2020). Superior weight loss with once-weekly semaglutide versus other glucagon-like peptide-1 receptor agonists is independent of gastrointestinal adverse events. BMJ Open Diabetes Research and Care, 8(2), e001706.

https://drc.bmj.com/content/8/2/e001706.abstract

↑

5

Wadden, T. A., Bailey, T. S., Billings, L. K., Davies, M., Frias, J. P., Koroleva, A., … & STEP 3 Investigators. (2021). Effect of subcutaneous semaglutide vs placebo as an adjunct to intensive behavioral therapy on body weight in adults with overweight or obesity: the STEP 3 randomized clinical trial. Jama, 325(14), 1403-1413.

https://jamanetwork.com/journals/jama/article-abstract/2777025