As summer grinds away, the topic of skincare is priority. Fortunately, your skin doesn't need to take the brunt of the punishment. Protect yourself with these tips and tricks to keep your skin fresh and healthy despite the spike in mercury levels! From your friends at The Compounding Pharmacy of America!
1. Stay Hydrated
Our bodies tend to lose a fair amount of moisture during the summer months. As such, it's important to regularly replenish the water reserves. Keep the H2O handy to keep your skin moisturized and soft throughout the season.
2. Sun Protection
If at all possible, stay indoors between the hours of 11am and 3pm – when the sun's rays are strongest. Regardless, it's important not to skimp on the sunscreen – a minimum of 30 minutes before heading out. If you're lounging at the pool, make sure to touch it up again to ensure you're protected properly.
3. Use A Toner
Keep your skin cool and pores closed with the aid of a toner. Contact our dermatology management specialists for recommendations.
4. Use A Daily Moisturizer
Far too many people do not adhere to a moisturizing routine. At The Compounding Pharmacy of America, our dermatology management specialists offer clients an array of options to suit their individual skin type needs. Make sure to use daily to ensure proper skin hydration.
5. Avoid Carbonated Beverages
There's nothing wrong with the occasional splurge. A beer or soda can appear divine on a hot summer afternoon. However, it's important to remember the content of your beverage choices and the effect they have on your skin. Sugar and the diuretics (alcohol and caffeine) will actually dehydrate your body. Opt instead for a water, fresh fruit juice, or coconut water to satisfy your thirst and maintain adequate hydration levels.
Overall Good Health
The benefits of good health and glowing skin hold true throughout the year. In addition to the tips we've offered, be sure to eat a balanced diet, work out for at least 30 minutes each day, and get 7-8 hours of rest each night.
Enjoy your summer!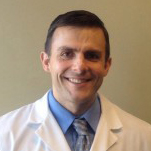 Chief Operating Officer, The Compounding Pharmacy of America
Matthew Poteet, Pharm.D. graduated with Honors from Lee University with a Bachelors of Science in Biological Science. After his undergraduate training, he completed the Doctor of Pharmacy program at Mercer University Southern School of Pharmacy, graduating in 2004. Dr. Poteet has spent much of his pharmacy career on staff at two of the most prestigious academic teaching hospitals in the Southeast; Emory University in Atlanta and Vanderbilt University Medical Center in Nashville. At these institutions he received extensive experience and training in sterile products compounding.
He returned home to East Tennessee in 2010, where he has held the position of Pharmacy Director at two sterile products pharmacies in Knoxville. Matthew lives in Knoxville with his wife, Chris. Dr. Poteet is Tennessee's first Board Certified Anti-Aging Pharmacist by the American Academy of Anti-Aging Medicine.