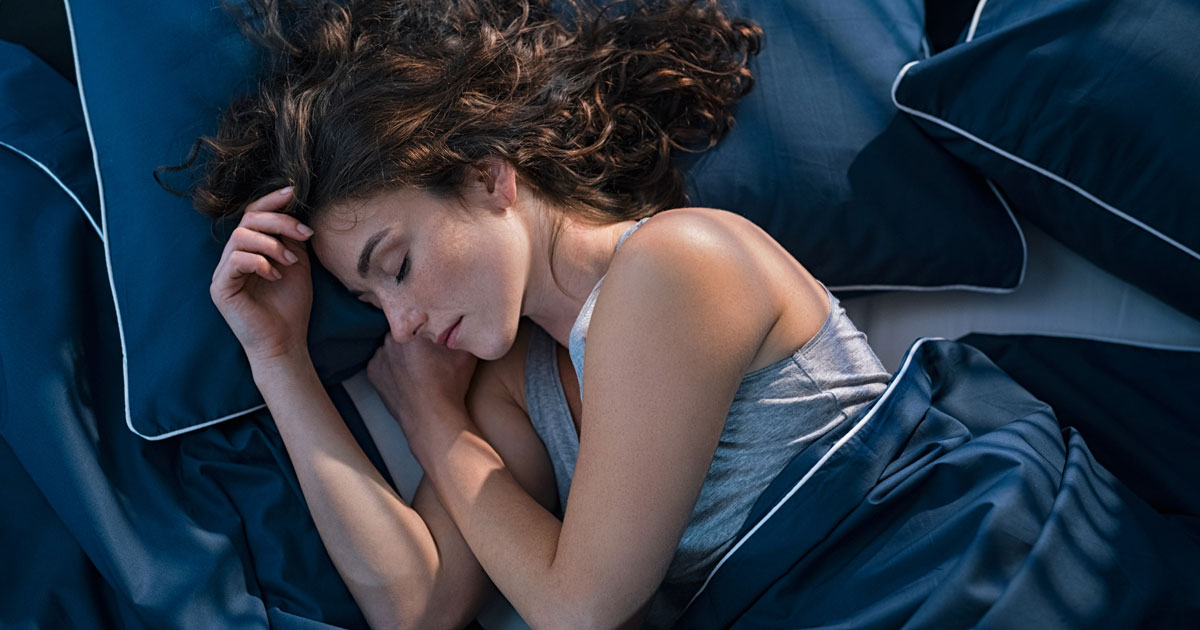 Sleep is immensely important. Not getting enough sleep can impair your entire day, and leave you feeling cranky, sore, and exhausted. There are more than just short-term impacts to bad sleep, however. Your long-term physical and mental health can rely on you getting consistently healthy amounts of sleep. [1]Hale, L., & Troxel, W. (2020). Sleep Health: An Opportunity for Public Health to Address Health Equity. Annual Review of Public Health, 41, 81-89. … Continue reading During a bad night's rest, you may feel like there's nothing you can do except toss and turn and wait for the morning. However, what you do before sleeping, and what you don't do before bedtime can seriously impact the quality and amount of sleep you receive.
If you already follow the tips listed, you may need to address your sleep problems at their root by discovering whether you have a hormone issue that may be making it hard for you to sleep. You can test for hormone imbalances of melatonin and UFC to discover what could be causing your restlessness at a deeper level. Knowing if there is a physiological reason for your sleep troubles will help you find proper remedies and solutions.
Winding Down: Bedtime Rituals
It's necessary to create and maintain a nighttime ritual before going to sleep. You may know when it's time to head to bed, but does your brain? If you go from one activity straight to bed, it might not, and it will be working to sustain the same amount of activity as when you were completing tasks, making you unable to sleep as a result. Often, people just want to learn how to sleep fast. However, switching from a high-intensity activity to a no-intensity activity isn't going to work. Creating breathing room, even if it takes more time out of your night, will ultimately allow you to get better quality of sleep. You'll also fall asleep more quickly.
A nighttime ritual including stretching, reading, lowering light brightness, and more, can tell your brain that it's time to start powering down when used repeatedly each night before bed. [4]Javaheri, S., & Omobomi, O. (2019). Chapter 16: Insufficient sleep and cardiovascular disease risk. Sleep & Health, 2019, 203-212. https://doi.org/10.1016/B978-0-12-815373-4.00016-2 When you follow a nightly routine, you're signaling to your brain and body that it's the time of night for lowered productivity, and this allows you to more easily sink into sleep.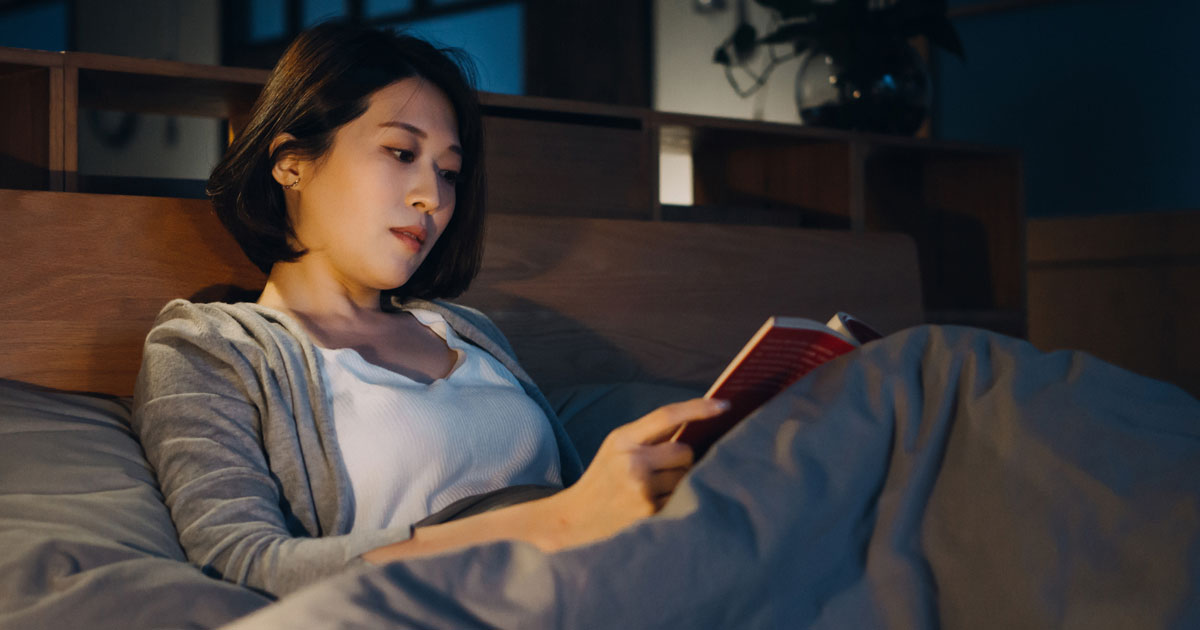 Creating a relaxing environment in your bedroom is another important means of winding down. Making your space cool, dark, and quiet will ensure your body knows it's time to rest. Keeping a consistent sleep schedule is another well-known aid for a good night's sleep; even changing the time of your sleep by 2-4 hours is enough to disrupt your future sleep. [5]Taub, J. M. (1978). Behavioral and psychophysiological correlates of irregularity in chronic sleep routines. Biological Psychology 7(1-2), 27-53. https://doi.org/10.1016/0301-0511(78)90041-8 This increases the likelihood of emotional and physical damage, disrupting your body's ability to heal, repair itself, and generate pleasant hormones. Making sure your bedtime ritual has a specific and consistent time will prepare your body more effectively for a complete night's sleep.
Don't Hit Snooze
While it can feel nice to get the extra ten minutes of sleep you get when you hit the snooze button, such a small amount of extra sleep doesn't benefit you and will just make it harder to drag yourself out of bed. Lounging in bed causes the same issue, as can napping for long amounts of time or napping late into the day. Going to sleep and waking up at about the same time each day is very important if you want to sleep better at night.
You need at least an hour of rest before you can receive the positive impacts of sleep. This is why naps and snoozing don't work in providing you with the extra boost of energy many believe. It's important to pay attention to your levels of tiredness; if your exhaustion doesn't go away as the day goes on, you should likely get to bed earlier to get the extra hours of sleep you need. While 'eight hours of sleep' is a common metric, every person needs a different amount of sleep based on their age and disposition, so listen to your body if you're tired, and try to fit an extra hour in and go to bed earlier. [6]Hirshkowitz, M., & Whiton, K.. (2015). National Sleep Foundation's sleep time duration recommendations: Methodology and results summary. Sleep health(1), 40–43. … Continue reading
Avoid Stimulants
A morning cup of coffee is a wonderful wake-up routine for many. Kick-starting your day with a cup can make you alert and awake, but make sure not to have too much, too late into your day. Caffeine hangs around and affects you for several hours, and can make it hard to get to sleep if you have another cup too late in the evening. Stick to decaf if you're looking for the taste of coffee, and avoid that late-night coffee cup or anything with caffeine.
Energy drinks often have much more caffeine than a cup of coffee, and should not be consumed too close to bedtime. Nicotine is also something you should avoid near bedtime, as its effects also hang with you and keep you from falling asleep. Both nicotine and caffeine are stimulants designed to get you awake and alert, so they're incredibly counterproductive for quality sleep.
Don't Toss and Turn
Often, if people can't sleep, they'll talk about how they tossed and turned all night, and remember every moment they would have rather been sleeping. If you find yourself tossing and turning, and want to know how to sleep through the night without waking up, the answer is not to wait until sleep finally catches up, but to use your excess energy more quickly.
Tossing and turning isn't productive if you're unable to sleep, as the underlying issue is that you're not using enough energy during the day to tire your body out. Your time would be better spent doing a low-intensity and quiet activity until you do feel tired. Getting up and doing something small can focus your attention on something other than your loss of sleep, and in turn, allow the natural cycles of your body to take over.
Avoid Time Anxiety
Watching the minutes tick by on the time in which you haven't been able to sleep is incredibly stressful and unproductive, and somehow makes you feel like you're failing at sleeping. Instead, cover or turn the clock in such a way that you have to make an effort, i.e. sitting up, to read it, so that you can see the time when you need to do so, but not while you try to sleep. Hiding the clock from view will allow you to relax more easily and fade into sleep without being worried or anxious about time passing. By doing this, sleep will come more easily.
Taking care of as many worries and stressors as you can before bedtime is also helpful for preventing anxiety from keeping you up. However, once you're in bed, you have to realize that you did all you could for the day, and anything you didn't get done can wait until tomorrow. Accept that the most important task you need to do right now is to get some rest. Allowing yourself the freedom to let go of anxieties will help you sleep more calmly.

Monitor Your Food and Drink Intake
It's also useful to keep a regular schedule for when you eat. Either eating too much or going to bed hungry can keep you awake. When you go to bed shortly after a big meal, the discomfort will keep you awake and you could experience heartburn. Just as you should avoid caffeine and nicotine, you should also avoid alcohol before bed. While small amounts of alcohol can make some people sleepy, it can cause you to wake up prematurely or otherwise interrupt your complete sleep later in the night, making a complete night's rest harder to attain.
Get Proper Exercise
If you're feeling distinctly awake when you don't want to be, it's possible you're not moving enough during the day. Your job or daily habits might leave you sitting or lying down for much of your day, and that may be what's making it hard for you to get to sleep at night. Being sure you get enough exercise so that your body is ready for that rest you desperately need is important, as is breathing in fresh air and getting some sun. Taking a run or walk outside can do wonders for the betterment of your sleep.
Unfortunately, insufficient sleep can also be caused by too much exercise, or even exercise done too close to bedtime. Again, a calm nighttime routine is important, and your routine should not include rigorous exercise. Gearing your body up physically and physiologically will confuse your body's system if you are also trying to wind it down. Exercise is very important for achieving quality sleep, but make sure you've had plenty of wind-down time between exercise and your time of sleep.
Getting Better Sleep Without Disruption
A single bad night's sleep is common once in a while, but it should not be the norm. If you have a hard time sleeping more than a few times a week, whether that's getting to sleep or staying asleep, be sure to seek medical help. Consistent disruption to your sleep is bad for your physical and mental health. In addition to taking natural supplements and considering a sleep test, discuss sleep issues with a professional.