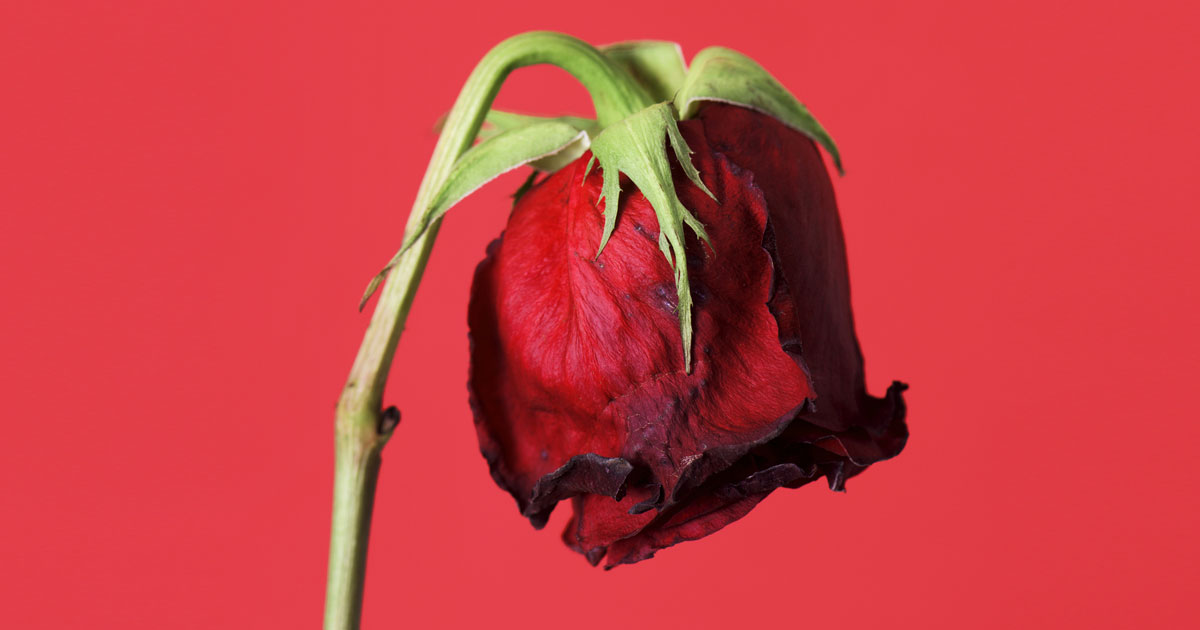 Are you suddenly having a difficult time in the bedroom? Perhaps your sexual performance has been decreasing or non-existent, and you may be wondering — do I have ED or performance anxiety? If so, it is important for you to understand what both conditions are, and how they are treated so that you can regain your sexual health and get back to enjoying a regular fulfilling love life.
What Is Erectile Dysfunction?
Simply put, erectile dysfunction is the occurrence of inadequate blood flow to the penis. When a man's body is unable to get enough blood flow to his sex organs, he experiences problems getting or maintaining an erection. [1]Shamloul, R., & Ghanem, H. (2013). Erectile dysfunction. The Lancet, 381 (9861), 153-165.https://doi.org/10.1016/S0140-6736(12)60520-0 Erectile dysfunction, commonly referred to as ED, can inhibit and man's ability to have a regular, healthy sex life, by diminishing his sexual performance.
What Is Performance Anxiety?
Performance anxiety comes in many forms and simply means that someone becomes nervous to the point of being inhibited from performing an activity. When it comes to having sexual performance anxiety, men experience mental stressors about being able to adequately perform before or during sexual activity. [2]Lazarus, A. A., & Abramovitz, A. (2004). A multimodal behavioral approach to performance anxiety. Journal of clinical psychology, 60 (8), 831-840.https://doi.org/10.1002/jclp.20041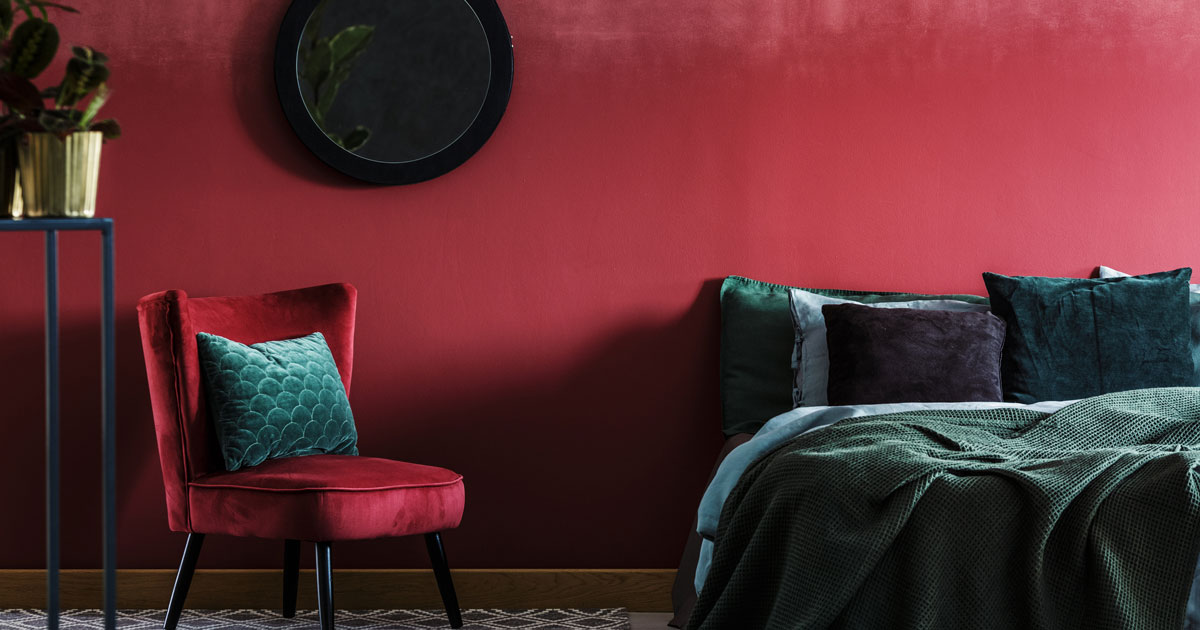 How Common Are Performance Anxiety and Erectile Dysfunction?
Erectile dysfunction is a very common health problem among men, currently affecting approximately 30 million men in the United States alone. [3]Nunes KP, Labazi H, Webb RC. New insights into hypertension-associated erectile dysfunction. Current Opinion in Nephrology and Hypertension, 21 … Continue reading Some studies suggest that worldwide, the number of men experiencing sexual performance issues due to erectile dysfunction could be as high as 323 million by the year 2025. [4]Ayta, I. A., McKinlay, J. B., Krane, R. J. (1999). The likely worldwide increase in erectile dysfunction between 1995 and 2025 and some possible policy consequences. BJU international, 84(1), … Continue reading
Who Experiences Performance Anxiety and Erectile Dysfunction?
Men of all ages can experience performance anxiety and/or erectile dysfunction. Men over the age of 40 are more likely to experience erectile dysfunction than younger men, and the increase of developing ED tends to increase as a man ages beyond his 40s.
According to the International Consultation Committee for Sexual Medicine on Definitions/Epidemiology/Risk Factors for Sexual Dysfunction, across studies, the rate of prevalence for erectile dysfunction is as follows: [5]Braun, M., Wassmer, G., Klotz, T. Reifenrath, B.Mathers, M.Engelmann, U. (2000). Epidemiology of erectile dysfunction: results of the 'Cologne Male Survey'. International journal of impotence … Continue reading
1-10% for men under 40 years of age
6-9% for men 40-49 years of age
20-40% for men as old as 69 years of age
50-100% for men older than age 70
For medical health professionals, these rates signify the need to treat erectile dysfunction as a major health problem as the number of healthy men in the aging population continues to increase. Therefore, it is vital for men and their health care providers to be able to identify the various causes and symptoms of erectile dysfunction and erectile dysfunction related to performance anxiety.
What Causes Performance Anxiety?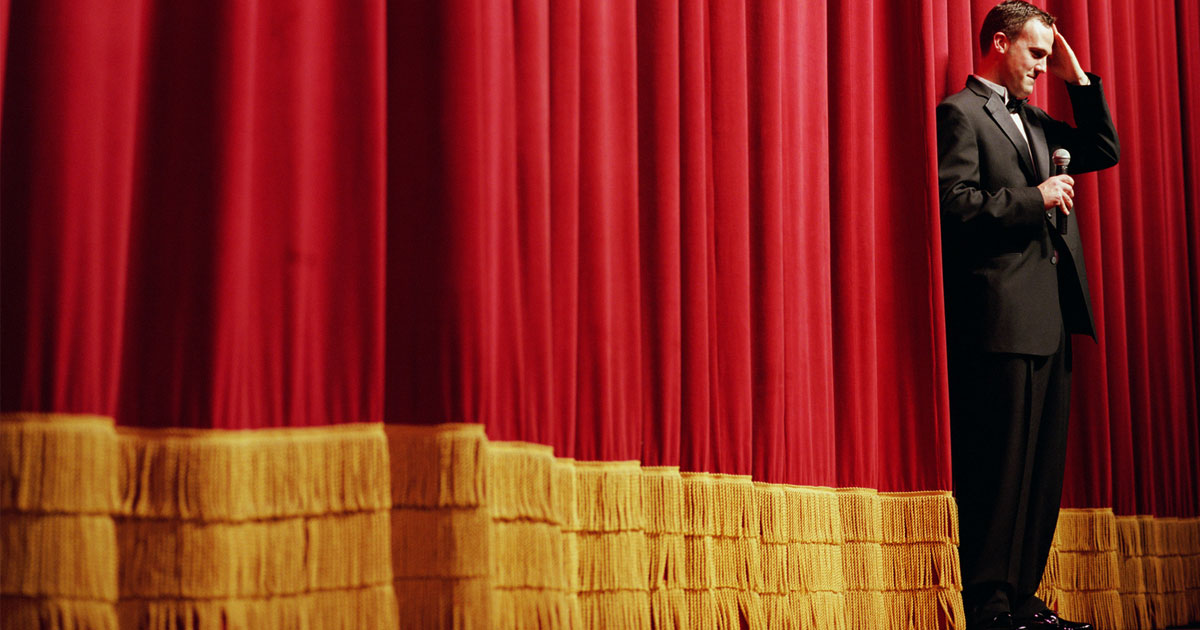 If you are wondering, can anxiety cause ED? The answer is, yes. Sexual performance anxiety can sometimes be misdiagnosed as ED and while your stress can cause temporary erectile dysfunction, they are two different conditions. It can often be difficult for men to receive treatment for performance anxiety because it is not recognized as a medical condition. However, a psychotherapist can give you a diagnosis for your performance-related ED if you seek out mental health counseling once medical conditions for your ED have been ruled out.
From a psychological standpoint, any of these factors can be causing your performance anxiety:
Body image or self-esteem issues
Emotional disconnection from your partner
Mental health conditions like depression or generalized anxiety disorder
Lacking sexual experience, or being a virgin
Chronic stress
Past sexual trauma or other negative experiences
Overconsuming pornography or other graphic content
Performance anxiety with a new partner
These psychological causes create mental blocks to your sexual function. These psychological issues may indeed be inside your head, but they have the power to negatively impact your entire body.
What Causes Erectile Dysfunction?
A medical doctor is the only person qualified to deliver an erectile dysfunction diagnosis. While performance anxiety can be the cause of ED, the reason for an erectile dysfunction diagnosis is usually an underlying health condition. Several major lifestyle factors and medical conditions can contribute to erectile dysfunction. It is important to understand that these conditions have to be properly addressed for your erectile dysfunction symptoms to improve.
Common Medical Conditions
Hypertension
Low testosterone
Type 2 Diabetes
Kidney and/or urinary problems
Chronic neurological disease (Stroke, Multiple Sclerosis, Parkinson's, Epilepsy, etc.)
If you have or suspect you may have any of these medical conditions, or that they are contributing to your sexual health, speak to your medical doctor for help.
Common Lifestyle Factors
If you believe you are experiencing erectile dysfunction, you may want to take these lifestyle factors into consideration:
Age
While sexual health problems are not guaranteed with age, many men will experience problems with sexual performance as they age. Age is a very natural part of life and like hearing, vision, energy, and other feats of youth, your sexual health may take a hit as you get older.
Chronic Life or Relational Stress
If you are under pressure from a dramatic life event like a job loss, sudden death of a loved one, or marital trouble, these circumstances can negatively impact your sex life. Chronic stressors can affect the whole body and your reproductive system is no exception.
Current Medications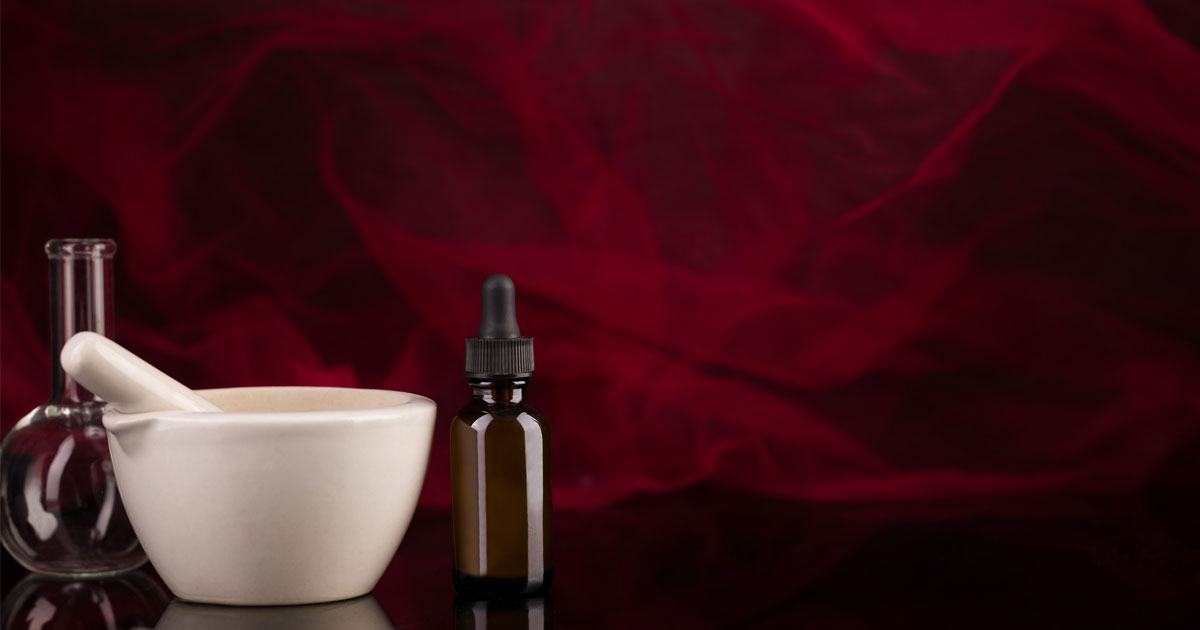 Believe it or not, your erectile dysfunction could be a result of medication you may currently be on for another health issue. Certain medications for cancer, high blood pressure, high cholesterol, ulcers, infections, allergies, depression, and anxiety can be causing your ED. Even anti-inflammatory medications like Aleve can cause erectile dysfunction if taken in high doses.
Injuries
If you have suffered injuries to the veins, nerves, or arteries of your pelvis, it can be causing your sexual dysfunction and erection difficulties. Spinal cord injury is another major physical injury that could be impeding your ability to get and maintain an erection.
The Use of Recreational Substances
Illegal and recreational drug use could also be putting a damper on your love life. If you have a history of drinking alcohol or taking any of the following substances, you may want to have your doctor check for blood vessel damage:
Nicotine from smoking cigarettes or smokeless tobacco
Amphetamines, such as Dexedrine (dextroamphetamine)
Barbiturates, such as Luminal
Cocaine
Marijuana
Methadone
Opiates (Heroin and OxyContin)
These conditions also require you to reach out to your medical doctor for diagnosis and determination of available treatment options.
What Are the Symptoms of Performance Anxiety?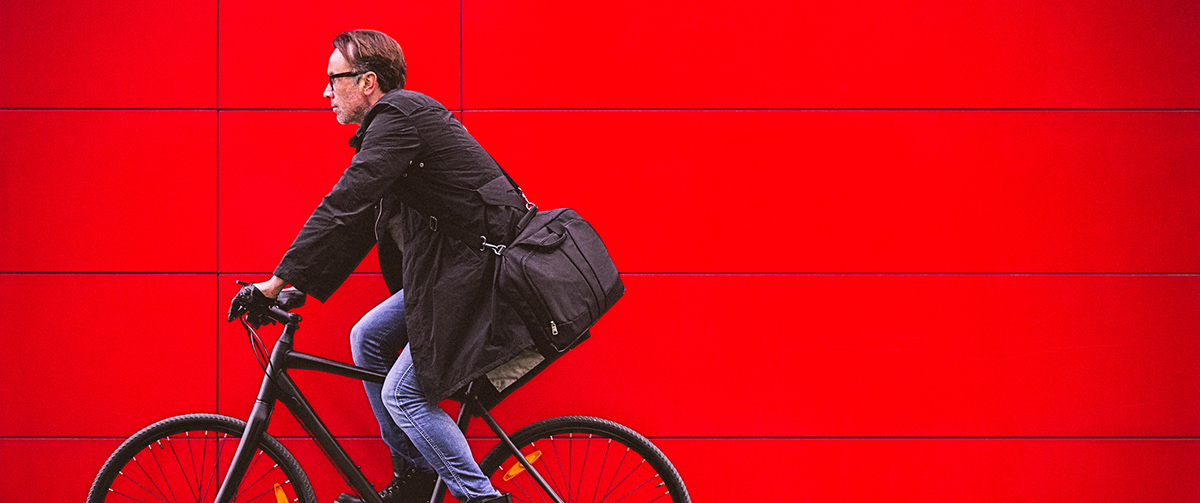 Sexual performance anxiety can look different, depending on whether it happens before or during sex. Sexual performance anxiety before sex can make it feel impossible for you to engage in sexual activity because you are unable to achieve or maintain an erection. Sexual performance anxiety during sex may leave you feeling like you are not enjoying the experience, and you may even be unable to climax.
These are the symptoms you'll typically experience if you have sexual performance anxiety:
Little to no interest in sexual activity
Early climax (premature ejaculation)
Trouble getting or keeping an erection
Trouble reaching climax (orgasm) during sex
Are There Different Types of ED?
Organic erectile dysfunction is ED that's attributed to aging or a direct medical cause and is the most common type or cause of ED. [6]Speckens, A. E. Hengeveld, M. W. Ànijeholt, G. A. L. Van Hemert, A. M. Hawton, K. E. (1993). Discrimination between psychogenic and organic erectile dysfunction. Journal of psychosomatic research, … Continue reading Outside of a medical condition, erectile dysfunction can stem from the above-mentioned psychological causes that lead to performance anxiety, or ED can result from a combination of both.
How Is Erectile Dysfunction Treated?
Medical treatment is necessary for treating erectile dysfunction. Your doctor will first have to run tests to determine the root cause(s) of your ED and give you a diagnosis. Once you receive your ED diagnosis, you and your doctor will have to both determine what course of medical treatment best applies to your situation.
Your age
Your overall health
Your medical history
The extent of the physical damage causing your ED
Your ability to take certain medications
Your willingness to have certain procedures or therapies
Your doctor's expectations for the course of your disease
Your personal preference for treatment

Ultimately your doctor will help you decide which treatment option is best. You may need or require medicinal, surgical, or hormonal intervention for your ED. Typical medications for ED are Sildenafil (Viagra), Vardenafil, Tadalafil, and Avanafil. Surgery would involve a penile implant being inserted into your penis for erectile restoration. Hormone therapy would involve you receiving testosterone to help improve your mood, energy, physical stamina, and libido.
How Is Performance Anxiety Treated?
Now that you are aware of the various causes of performance anxiety, you may be curious about methods of coping with mental block erectile dysfunction. If you want to know how to beat psychological erectile dysfunction, there are several excellent male performance anxiety solutions available to help you. Mental health solutions such as psychotherapy, medical solutions like medication, or both can be used to help you overcome your sex-related performance anxiety.
Psychotherapy
Psychotherapy is the common method for treating the mental blockage issues associated with performance anxiety. Also referred to as talk therapy or cognitive behavioral therapy, psychotherapy involves talking through your issues with a trained therapist who can help you develop a personal plan to systematically work through the mental issues that are impeding your ability to have or enjoy sex.
For some, it is a relatively fast process, and for others, it may take months or years to overcome sexual performance anxiety. Either way, taking the first step with psychotherapy can get you on track to having a more fulfilling sex life. Seeking professional psychological help can be incredibly helpful. But there are also other ways for you to cope with your sexual performance anxiety, including:
Mindfulness Meditation
Make it a goal to calm your mind and slow down your breathing. Take the time to replace any negative thoughts with positive ones. As you gain experience with this practice, you will improve your mind-body connection and be able to control both more efficiently.
Communication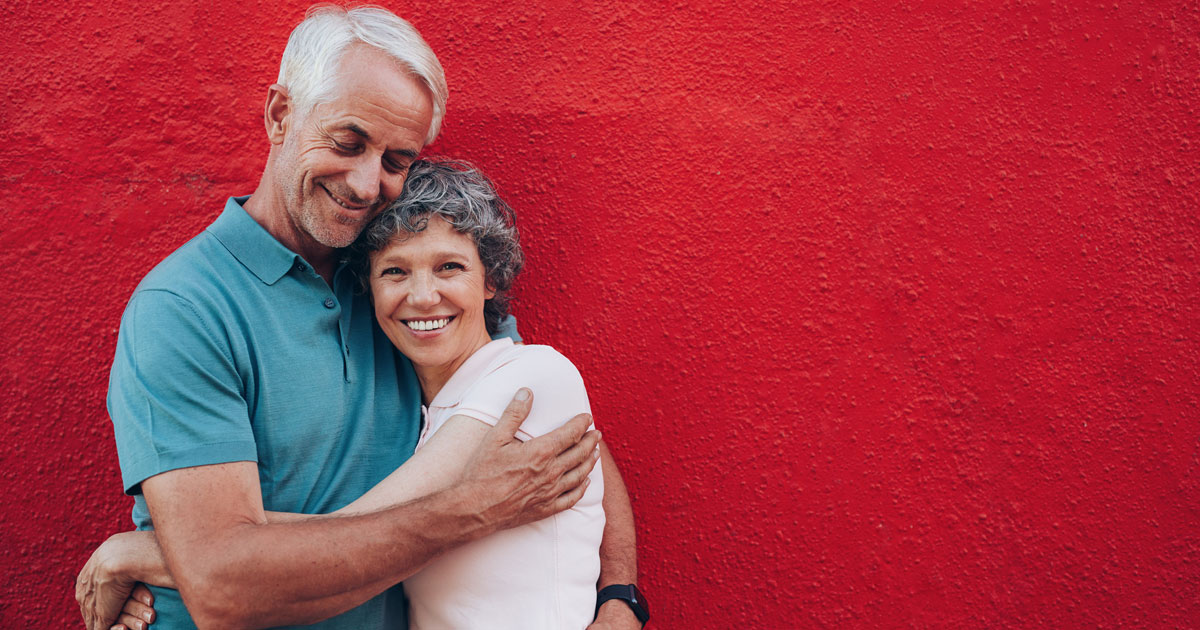 Open, honest communication with your partner can be a very effective way for you to overcome your sexual performance anxiety. Through communication, you and your partner can create a safe space for you to work through sexual blockages together at a pace you are both comfortable with. Opening up to your partner can strengthen your relationship and help you both gain a deeper understanding and appreciation for one another.
Why You Should Know the Difference Between ED and Performance Anxiety
Understanding the differences between erectile dysfunction and performance anxiety is necessary because it helps you to better identify which one you are experiencing. Again, both conditions may be related, but it is important to be able to distinguish which of the two you are experiencing in order for you to receive prompt and proper medical treatment as they are two separate conditions.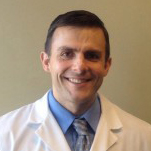 Chief Operating Officer, The Compounding Pharmacy of America
Matthew Poteet, Pharm.D. graduated with Honors from Lee University with a Bachelors of Science in Biological Science. After his undergraduate training, he completed the Doctor of Pharmacy program at Mercer University Southern School of Pharmacy, graduating in 2004. Dr. Poteet has spent much of his pharmacy career on staff at two of the most prestigious academic teaching hospitals in the Southeast; Emory University in Atlanta and Vanderbilt University Medical Center in Nashville. At these institutions he received extensive experience and training in sterile products compounding.
He returned home to East Tennessee in 2010, where he has held the position of Pharmacy Director at two sterile products pharmacies in Knoxville. Matthew lives in Knoxville with his wife, Chris. Dr. Poteet is Tennessee's first Board Certified Anti-Aging Pharmacist by the American Academy of Anti-Aging Medicine.
Sources:

↑

1

Shamloul, R., & Ghanem, H. (2013). Erectile dysfunction. The Lancet, 381 (9861), 153-165.

https://doi.org/10.1016/S0140-6736(12)60520-0

↑

2

Lazarus, A. A., & Abramovitz, A. (2004). A multimodal behavioral approach to performance anxiety. Journal of clinical psychology, 60 (8), 831-840.

https://doi.org/10.1002/jclp.20041

↑

3

Nunes KP, Labazi H, Webb RC. New insights into hypertension-associated erectile dysfunction. Current Opinion in Nephrology and Hypertension, 21 (2):163–170.

https://doi.org/10.1097/mnh.0b013e32835021bd

↑

4

Ayta, I. A., McKinlay, J. B., Krane, R. J. (1999). The likely worldwide increase in erectile dysfunction between 1995 and 2025 and some possible policy consequences. BJU international, 84(1), 50–56.

https://doi.org/10.1046/j.1464-410x.1999.00142.x

↑

5

Braun, M., Wassmer, G., Klotz, T. Reifenrath, B.Mathers, M.Engelmann, U. (2000). Epidemiology of erectile dysfunction: results of the 'Cologne Male Survey'. International journal of impotence research, 12 (6), 305-311.

https://doi.org/10.1038/sj.ijir.3900622

↑

6

Speckens, A. E. Hengeveld, M. W. Ànijeholt, G. A. L. Van Hemert, A. M. Hawton, K. E. (1993). Discrimination between psychogenic and organic erectile dysfunction. Journal of psychosomatic research, 37 (2), 135-145.

https://doi.org/10.1016/0022-3999(93)90080-Y