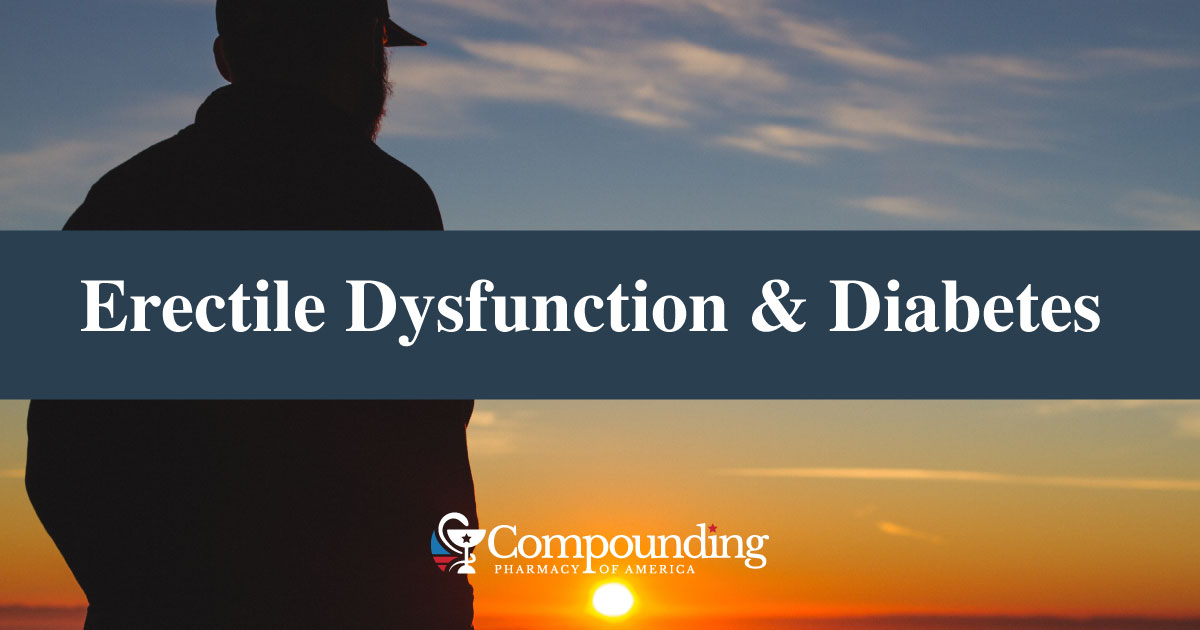 Physicians haven't placed enough emphasis on the connection between diabetes and erectile dysfunction (ED) in the past. The prevalence of ED in diabetics is significant. Although these are two separate conditions, they exist together a large percentage of the time.
If you're one of thousands of men with ED and diabetes, take heart: There is a safe diabetes erectile dysfunction treatment available.
The Connection Between ED And Diabetes
According to the National Institutes of Health, men with diabetes are 2 to 3 times more likely to have ED than those who do not have diabetes. Men with diabetes experience ED 10 to 15 years earlier on average than others.
ED below the age of 45 can actually be an early sign of type 2 diabetes. The percentage of ED in male diabetics ranges from 20 to 75 percent.
There are factors that increase a man's risk of developing sexual and urological problems, including:
Poor blood glucose control
High blood pressure
Being older than 40
The Boston University Medical Center studied the link between type 2 diabetes and erectile dysfunction and found that about half of men who receive type 2 diabetes diagnoses will develop ED within five to 10 years.
Type 2 diabetes with heart disease increases the risk of ED even more. Blood circulation and the nervous system affect sexual stimulation and response. When diabetes damages these systems, it can impact a man's ability to achieve erection.
You may be most at risk of developing ED and other diabetes complications if you're:
Stressed
Anxious
Depressed
Maintaining a poor diet
A smoker
Not physically active
Why Does Diabetes Pose a Challenge in Treating ED?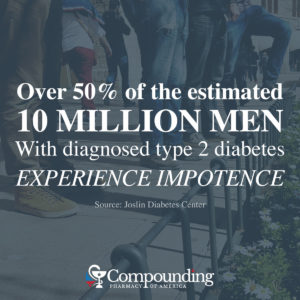 The first step in treating ED is to visit your doctor. You will need a sexual history and physical exam to understand and treat your dual conditions. Blood glucose, blood pressure, and cholesterol can all affect the development of ED.
As a diabetic with ED, adopting a healthier lifestyle may be all you need to reverse or ease the symptoms of erectile dysfunction.
Getting your blood sugar, weight, cholesterol and blood pressure under control by eating healthfully and exercising can reduce diabetes symptoms. These steps would all improve your sexual health as well. You may also want to consider certain medications to control symptoms.
Some drugs that diabetics use to treat high blood pressure, depression and other symptoms may contribute to erectile problems. Men with diabetes often have chronic conditions that make ED worse.
Unfortunately, diabetic patients won't always see the results that non-diabetic patients see with just an oral ED medication like Viagra. Instead, they will have to use alternate methods or more than one medication in combination.
To get to the bottom of ED with diabetes, you must work with a doctor to make sure you address all related health problems, not just one. Stress can worsen ED, so you may also want to speak to a psychiatrist to learn ways to control stress and anxiety levels.
As a diabetic with ED, your case is unique. You will need a physician who understands both conditions and their connection. Luckily, there are effective treatments for ED in patients with diabetes.
How to Fix Erectile Dysfunction in Diabetics
The best way to fix erectile dysfunction in diabetics is through a tailored treatment plan with help from a doctor. Patients should work closely with specialists to find an ED treatment that also takes the diabetes into consideration.
Personalized medical treatment can result in methods such as hormone therapy, or compounded medications. Compounded medications are custom drugs that can include treatments for ED and diabetes in the same pill.
Compounded medications can potentially solve ED issues in diabetes such as retrograde ejaculation – which is caused by poor blood sugar control and related nerve damage. This occurs when semen goes into the bladder instead of out of the tip of the penis during ejaculation, due to the muscles not functioning properly.
If you have diabetes and retrograde ejaculation, there are medications that can strengthen the internal muscles, or sphincters, in the bladder to prevent retrograde ejaculation. Compounded oral medications with sildenafil, tadalafil, vardenafil or other ingredients can increase blood flow to the penis, helping to solve ED and maintain an erection that's hard enough for penetration.
At the same time, men with diabetes need to take medications that control symptoms of this condition as well, without taking those that could exacerbate the symptoms of erectile dysfunction. A conversation with a primary doctor can elicit the best medications for each particular case, as well as a referral to the right compounding pharmacy.
Want Men's Health Advice and Exclusive Offers?
Subscribe for updated information on men's health, wellness and fitness... and discounts on vitamins and supplements that support your body's natural systems.
Take Control of Your ED and Diabetes Today
Once you visit your doctor and develop a firm understanding of your type of erectile dysfunction and its probable causes or contributors, you can receive a prescription for a compounded medication that contains everything you require.
Your solution will cover your unique risk factors, such as high blood pressure or endocrine problems. Your medication will also avoid commonly used drugs for diabetes that can contribute to ED.
After discussing a treatment plan with a doctor, you'll be ready to receive a safe ED treatment medication that does not create any harmful side effects when mixed with diabetes treatment. The Compounding Pharmacy of America is a provider you can trust for custom medication creation and dispensing. Our compounding pharmacy understands the effectiveness of certain drugs for diabetics with ED, and can concoct the ideal combination for each patient according to his or her prescription.
Compounded medications, in conjunction with professional help for symptoms such as depression, can significantly reduce the symptoms of both diabetes and ED. Get your life back on track. by visiting your doctor today and asking about personalized treatments for your diabetes and erectile dysfunction. Your one-of-a-kind solution could be just a phone call away.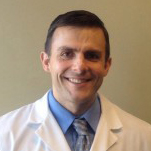 Chief Operating Officer, The Compounding Pharmacy of America
Matthew Poteet, Pharm.D. graduated with Honors from Lee University with a Bachelors of Science in Biological Science. After his undergraduate training, he completed the Doctor of Pharmacy program at Mercer University Southern School of Pharmacy, graduating in 2004. Dr. Poteet has spent much of his pharmacy career on staff at two of the most prestigious academic teaching hospitals in the Southeast; Emory University in Atlanta and Vanderbilt University Medical Center in Nashville. At these institutions he received extensive experience and training in sterile products compounding.
He returned home to East Tennessee in 2010, where he has held the position of Pharmacy Director at two sterile products pharmacies in Knoxville. Matthew lives in Knoxville with his wife, Chris. Dr. Poteet is Tennessee's first Board Certified Anti-Aging Pharmacist by the American Academy of Anti-Aging Medicine.